This page is under construction. Linked titles only are available. Thank you for your patience.
Videos by Dr. MaryAnn Diorio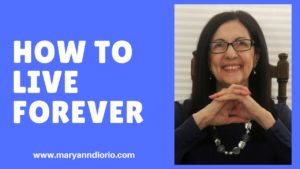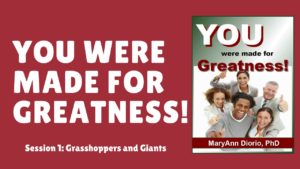 YOU WERE MADE FOR GREATNESS! Series
Introduction. YOU WERE MADE FOR GREATNESS!
Session 1: Grasshoppers and Giants
Session 2: Facts Don't Count!

Session 3: Psychological Escape Hatches

Session 4: Shaping Your Circumstances
Session 5: The Transformed Mind
Session 6: The Law of Sowing and Reaping
Session 7: Your Attitude Is Showing
Session 8: Harnessing Your Thoughts
Session 9: The Focused Mind-Part 1
Session 10: The Focused Mind-Part 2
Session 11: The Power of the Dream
Session 12: Catching the Vision
Session 2:
_________________________________________________
Copyright 2016 by MaryAnn Diorio, PhD. All Rights Reserved.