Guard your heart above all else, for it determines
the course of your life." ~ Proverbs 4:23
______________________________________
If you are a follower of Yeshua, you may be experiencing an unusual barrage of distractions that are hindering your work for the Lord. If so, don't be surprised. Distractions are ploys of the enemy to rob us of our peace, our time, and our effectiveness for Christ.
Here are three tips that have helped me in handling distractions: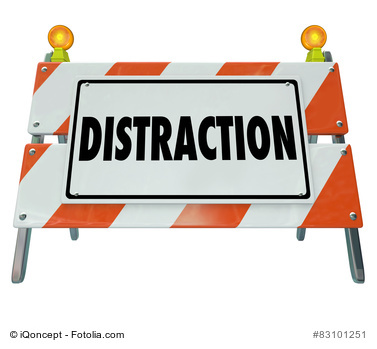 1-Praise the LORD! When the distraction hits, instead of allowing it to upset you, stop and begin to praise the LORD! Praising the LORD brings Him on the scene because He inhabits the praises of His people. Once the LORD is on the scene, all demonic spirits must bow to His Presence.
2-Deal with the demons behind the distractions. We do this by commanding them to leave in the Name of Jesus.
3-Claim the peace that is yours through Christ. Demonic distractions are designed to irritate you, hinder you, and keep you from your destiny. When distractions assail you, claim the peace that Jesus died to give you. It is yours because you are His.
TWEETABLE:

_____________________________________________
I welcome your comments. You may leave a comment by clicking here.
To receive these blog posts in your mailbox, please click here.
If you found this post helpful, please forward it to a friend. Thank you! 
____________________________________________
____________________________________________
Disclaimer: This site uses cookies. Your continued use of this site constitutes your consent to our use of cookies.