"Guard your heart above all else, for it determines
the course of your life." ~ Proverbs 4:23
"Matters of the Heart" is a weekly blog that deals with the deepest issues of the human heart, the issues we all face but sometimes don't want to talk about. The heart is the programming center of our lives. What is programmed into our heart will affect every area of our lives. Learn how to examine your heart and how to program your heart for success.
AN INVITATION TO YOU: To follow this blog, click here.
____________________________________________________
Welcome to the last post in our series on soul sickness and its connection to physical sickness. Last week, we talked about "soul fragmentation," another term for the tearing apart of the soul that occurs during times of trauma. Today, we're going to discuss alters.
What is an alter?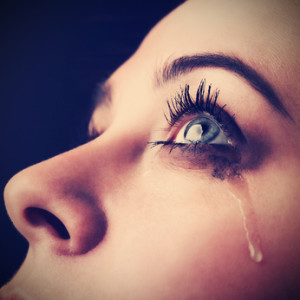 First of all, an alter is not an altar. 🙂 These two words are often confused. The latter is a structure found in a church for the purpose of worship. An "alter" as it relates to the soul is similar to a fragment in that it protects the soul from the effects of trauma by walling off a portion of the soul from the main core of the soul.

While a fragment is simply a walled-off part of the soul, an alter can have a personality distinct from the soul's core personality. In such cases, a person is often diagnosed as having a mental disorder, such as Dissociative Identify Disorder (DID), formerly called "Multiple Personality Disorder." People who have been severely traumatized can have numerous alters.
Another difference between a fragment and an alter is that a fragment does not have a false personality of its own, whereas an alter does. For instance, when a present-day event triggers an alter that is connected to a past traumatic event, the alter responds according to its false personality rather than according to the true personality of the person's soul. In other words, the person comes under the control of the alter. This is the reason some people say that when they react in a negative way, they feel as though it is someone else reacting and that they are simply observing a movie playing out before their eyes.
"The Lord restores my soul." – Psalm 23: 3
So, what is a person to do if his soul has been torn apart into fragments or alters?
1) Believe that Jesus wants to restore your soul. He promised as much in Psalm 23: 3. Only Jesus can heal a fragmented or altered soul. So, the first step to take, if you have not already done so, is to invite Jesus Christ into your life and receive Him as Your Savior and Lord. Here's how.
2) Ask Holy Spirit to reveal to you what soul fragments and alters you are dealing with. As He shows them to you, give them to Jesus one by one for His healing touch.
3) Seek the help of Christ-Followers trained in deliverance ministry or a Christian counselor trained in dealing with fragments and alters. There is help for you out there if you just look for it.
Remember this: As you look up to Jesus, trusting Him to heal your broken soul, He will. And as your broken soul is restored to wholeness, your body will also be restored to health.
My Prayer for You Today: Lord Jesus, we thank You that You restore our souls. We thank You for taking the broken pieces of our soul, for healing them, and for restoring them back to their original place where You intended them to be. Amen.
Now, it's YOUR turn: Are you dealing with soul fragments or alters? Have you experienced healing of soul fragments and/or alters? If so in either case, I invite you to share your experiences. Please leave your valued comment in the box below.
NOTE: If you think you are in need of deliverance ministry, please write to me at info@maryanndiorio.com. I will be happy to pray for you.

TWEETABLE: "THE SOUL ROOTS OF SICKNESS-Part Four" by Dr. MaryAnn Diorio @DrMaryAnnDiorio (CLICK TO TWEET).

To be sure you don't miss any of my future blog posts, you may wish to subscribe to Matters of the Heart. CLICK HERE.
____________________________________________
____________________________________________
Check out my You-Tube series, YOU WERE MADE FOR GREATNESS!, based on my popular book by the same title.
____________________________________________________________________
Need a break? Read my latest short story, "Fire-Engine Love." Only $0.99 until the end of July!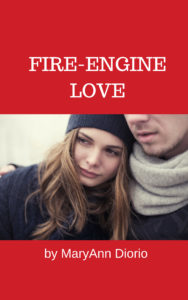 Tammie Burke is expecting her second child. But when her husband is suddenly taken from her, Tammie faces the fear of having to raise their two children alone. Will her faith in God help her to put her life back together?
(Till end of July only!)
____________________________________________________________________
Learn how Maria Landro overcame soul fragmentation in my historical series, The Italian Chronicles Trilogy.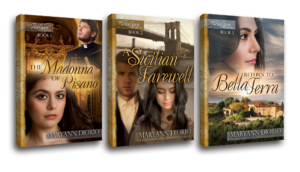 For additional encouragement, check out my podcasts at the following links:
___________________________________________
Copyright 2018 by Dr. MaryAnn Diorio. All Rights Reserved. This article may not be published or printed in any form whatsoever without the written permission of Dr. MaryAnn Diorio. You may contact her at info@maryanndiorio.com to request permission.
Amazon.com Required Disclosure: MaryAnn Diorio is a participant in the Amazon Services LLC Associates Program, an affiliate advertising program designed to provide a means for sites to earn advertising fees by advertising and linking to Amazon.com.
Disclaimer: This site uses cookies. Your continued use of this site constitutes your consent to our use of cookies.
SaveSave
SaveSave
SaveSave
SaveSave
SaveSave
SaveSave
SaveSave
SaveSave
SaveSave
SaveSave
SaveSave
SaveSave
SaveSave
SaveSave