Guard your heart above all else, for it determines
the course of your life." ~ Proverbs 4:23
______________________________________
According to the Anxiety and Depression Association of America (ADAA), anxiety disorders are "the most common mental illness in the United States." (f.n.). We can certainly understand the reason for this statistic given the nature of the perilous world in which we live. But Jesus commands us not to be anxious about anything (Philippians 4:6-7). So, how do we obey His command while dealing with the fears and stress that daily assail us?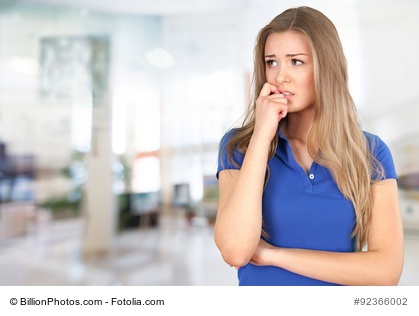 The first step is to look closely at Christ's command: "Do not be anxious about anything, but in everything by prayer and supplication with thanksgiving let your requests be made known to God. and the peace of God, which surpasses all understanding, will guard your hearts and your minds in Christ Jesus."
Let's consider each part of this command one at a time:
Instead of being anxious, we are to make our concerns known to God. In other words, we are to go to Him in prayer with our anxious concerns.
Not only are we to pray, but we are to offer supplication. A supplication is an earnest entreaty, a fervent request, made humbly and trustingly.
We are to offer thanksgiving as we make our concerns known to God. Why thanksgiving? Because thanksgiving shows that we are expecting God to move on our behalf. By thanking Him in advance for His help, we are expressing trust in His willingness and ability to help us.
After we do the three above things, God promises to give us His peace. The great thing about God's peace is that it defies human understanding. It is the kind of peace that makes us fearless in the midst of terror, joyful in the midst of sorrow, and hopeful in the midst of despair.
This peace that God will give us will protect our hearts and our minds such that we can be in the middle of the worst situation and still not be afraid or anxious.
Isaiah 26:3 promises us that God will keep us in perfect peace as long as our minds are focused on Him. Let's purpose in our hearts that we will keep our minds focused on Jesus. As we do, anxiety will disappear and peace will reign in its place.
Source Cited: Anxiety and Depression Association of America (ADAA) – "Facts and Statistics about Anxiety Disorders"
_____________________________________________
I welcome your comments. You may leave a comment by clicking here.
To receive these blog posts in your mailbox, please click here.
If you found this post helpful, please forward it to a friend. Thank you!
____________________________________________
____________________________________________
____________________________________________