O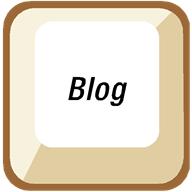 f all the marketing tools available to the fiction writer, blogging is one of the most effective. But to maximize your blog's effectiveness for building sales, you need to keep some important points in mind:

1) Know what you are talking about.  Blog readers expect expertise. Give your readers cutting-edge information on your topic. Take the time to keep abreast of industry news and industry practices. As the old saying goes, "content is king" when it comes to blogging. 
2) Cultivate trust and credibility. One of the best ways to do this is by following Tip #1 above. When you consistently give readers information that helps them succeed, they will keep coming back to your blog.
3) Develop a community of readers that interacts with one another.  Seth Godin calls this community of readers your tribe. Your tribe will be an outgrowth of tips #1 and #2. When you inspire the trust of those who read your blog because you provide great content, those readers will turn into your followers. They will follow not only your blog, but also your Facebook page, your Twitter account, and other social media venues.  Eventually, many of these followers will become your customers.
Blogging offers many other advantages to the fiction writer. Start by focusing on these three. They will take you far on your journey toward building your fiction-writing business.
____________________________________________________________
Copyright 2014 by Dr. MaryAnn Diorio. All Rights Reserved.
Photo Source: Microsoft Clipart