"Guard your heart above all else, for it determines
the course of your life." ~ Proverbs 4:23
________________________________________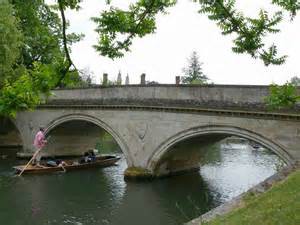 There are those who build walls. There are those who build bridges. Which one are you?
A wall-builder is a person who shuts others out of his life because he fears rejection. He is a self-preservationist and desires above all else to protect himself from being hurt. In building a wall, the wall-builder thinks he is keeping himself from pain. In reality, he only adds to his pain because the walls he builds around himself eventually become his prison.
A bridge-builder is a person who welcomes others into his life because he loves and wants to connect with them. He is more concerned with protecting others than he is with protecting himself. In building a bridge, the bridge-builder knows that he will experience pain. But he is not afraid because he knows that to love is to be willing to experience pain.
Which one are you? A wall-builder or a bridge-builder? You can choose which one you will be. If you have any doubts, remember this: there can be no love without pain. Just look at the Cross.
You may leave a comment by clicking here. To receive these blog posts in your emailbox, please click here.

If you found this post helpful, please pass it on to someone who can benefit from reading it. Thank you!
To learn more about becoming a bridge-builder, get your copy of Dr. MaryAnn's popular ebook, You Were Made for Greatness! 
___________________________________________________________
Copyright 2015 by Dr. MaryAnn Diorio. All Rights Reserved. This article may not be published or printed in any form whatsoever without the written permission of Dr. MaryAnn Diorio. You may contact her at maryann@maryanndiorio.com to request permission. Photo Source: Public Domain Images.
Dr. Diorio is a Certified Life Coach, a Certified Biblical Counselor, and a Certified Behavioral Consultant. She is also an award-winning, widely published author of fiction for children and adults. You may reach her at maryann@maryanndiorio.com  or via one of her social media venues below:
Facebook: www.Facebook.com/DrMaryAnnDiorio
MeWe: https://mewe.com/i/maryann.diorio
Twitter: www.Twitter.com/DrMaryAnnDiorio
LinkedIn: https://www.linkedin.com/profile/view?id=45380421
Pinterest: www.Pinterest.com/DrMaryAnnDiorio
Google+: www.Google.com/+DrMaryAnnDiorio
YouTube: https://www.youtube.com/user/drmaryanndiorio/
_____________________________________________
Amazon.com Required Disclosure:  MaryAnn Diorio is a participant in the Amazon Services LLC Associates Program, an affiliate advertising program designed to provide a means for sites to earn advertising fees by advertising and linking to Amazon.com.