"Guard your heart above all else, for it determines
the course of your life." ~ Proverbs 4:23
________________________________________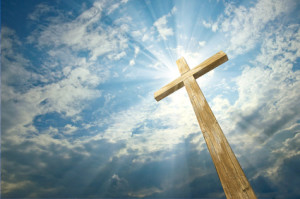 Do you have a holy heart?  Before you can answer that question, I may need to explain the meaning of a holy heart.
In Hebrew, the word for holy is quadosh. This word means to be separated from all that is unclean. Holiness, therefore, is separation from evil.  A holy heart is a heart that is separated from the corruption of the world and set apart for God.
In light of this meaning, do you have a holy heart? Do you have a heart (soul) that is separated from all that is unclean and corrupt in the world and that is set apart for God?  If you are still unsure of your answer, here are a few things to consider:
Do you seek to honor God in all that you think, say, and do, no matter what others think of you?
Are the words that come out of your mouth words that build up or words that destroy?
Do your actions reflect loyalty to God's ways and love toward your neighbor?
Do you avoid persons, places, and things that will lead you into sin?
Do you love God enough to want to be holy like Him?
WHY WE ARE NOT HOLY
One of the reasons we struggle with having a holy heart is that we have lost an awareness of God's holiness. In his outstanding article, The Holiness of God,  Dr. Art Lindsley of the C.S. Lewis Institute has said, "As our culture loses a sense of God's holiness, we lose a sense that anything is holy."
Our culture has, indeed, lost a sense of holiness because our culture no longer is aware that God is holy. We have focused on God's grace, but we have forgotten God's justice. To focus on God's grace without considering His justice is to have a lopsided view of God.
God's holiness is bound up with His justice. Because He is just, He will not tolerate sin in His Presence. Scripture tells us that unless we are holy, we cannot see the Lord (Hebrews 12:14).  Why? Because God is holy and nothing unholy can stand in His Presence without being totally consumed. God is a Holy Fire, and, as such, His holiness consumes all that is not holy.  This is the reason we need Jesus. Jesus is Perfect Holiness, and His perfect holiness cleanses us from our sin and makes us holy.
HOW TO BE HOLY
The only way we can be holy is to abide in Jesus and to allow His holiness to flow through us. As we yield to Jesus, we receive His holiness that enables us to live a holy life.  Apart from Jesus, we are doomed to sin and its evil consequences.
Over the years, I have found that the closer I get to God, the more I am aware of my lack of holiness. It's as if the closer I get to God's brightness, the more I see my sin in the light of His holiness.  Things that I once considered simple flaws, I now see as serious sin. The light of God's holiness will do that to us.
If your life has been less than holy, turn to Jesus. Ask Him to forgive you. Invite Him into your heart. He will make it a holy heart, a heart separated from the corruption of the world and consecrated solely to Him. This is the way to true inner peace.
TO HELP YOU BECOME HOLY
To help you grow in holiness, you may wish to obtain a copy of my ebook, You Were Made for Greatness!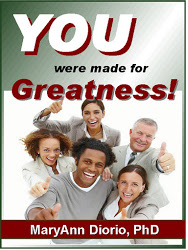 You may leave a comment by clicking here. To receive these blog posts in your emailbox, please click here.

If you found this post helpful, please pass it on to someone who can benefit from reading it. Thank you!
If you have any questions, you may contact me as follows:
Email: maryann@maryanndiorio.com
Snail Mail: PO Box 1185, Merchantville, NJ 08109
Tel. 609-364-6902
_____________________________________
Copyright 2015 by Dr. MaryAnn Diorio. All Rights Reserved. This article may not be published or printed in any form whatsoever without the written permission of Dr. MaryAnn Diorio. You may contact her at maryann@maryanndiorio.com to request permission.
Photo Source: Fotolia.com
Dr. Diorio is a Certified Life Coach, a Certified Biblical Counselor, and a Certified Behavioral Consultant. She is also an award-winning, widely published author of fiction for children and adults. You may reach her at maryann@maryanndiorio.com  or via one of her social media venues below:
Amazon Author Central: www.amazon.com/author/maryanndiorio
Facebook: www.Facebook.com/DrMaryAnnDiorio
MeWe: https://mewe.com/i/maryann.diorio
Twitter: www.Twitter.com/DrMaryAnnDiorio
LinkedIn: https://www.linkedin.com/profile/view?id=45380421
Pinterest: www.Pinterest.com/DrMaryAnnDiorio
Google+: www.Google.com/+DrMaryAnnDiorio
YouTube: https://www.youtube.com/user/drmaryanndiorio/