WINNING WITH THE WORD
"Winning with the Word" is a weekly blog that will help you to be a winner in life by applying God's principles for living the abundant life as found in the Bible, God's manual for life.
An invitation for you:
To subscribe to this blog, click here. 
To subscribe to this podcast, click here.
If this blog and podcast have blessed you, please encourage your family and friends to subscribe as well. Thank you!
Be sure to check out our Featured Book of the Week at the end of this post.
______________________________________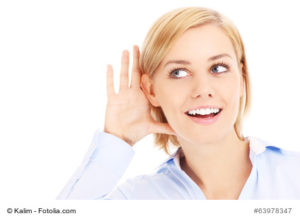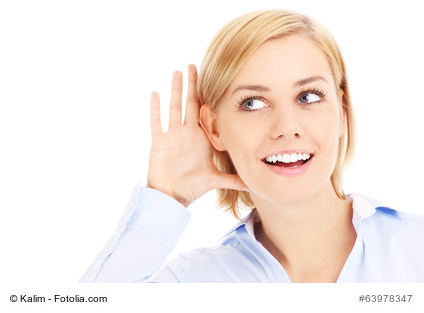 Do you prefer listening instead of reading? Then click below to listen to today's blog post on podcast.
___________________________________________________________________________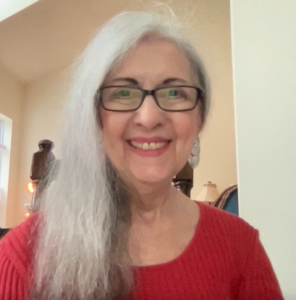 Hello and Happy Day! This is Dr. MaryAnn Diorio, novelist and life coach, welcoming you to another episode of Winning with the Word. Today is Monday, April 4, 2022, and this is Episode #14 of Series 2022. This episode is titled "Holding On to the End of Your Rope."
In my award-winning novel, In Black and White, my main character, white woman Tori Pendola, faces rejection, guilt, and racial injustice as she strives to remain true to the black man she loves. The question she faces at the beginning of the story is, Will their love survive the cruel and bitter attacks against them, or will hatred and prejudice gain the upper hand?
As Tori faces the demons of societal hatred, she reaches the end of her rope. Scorned by her parents and friends, she finds strength in her faith in God to hold on tightly to the end of her rope and to hang on even when things seem impossible.
Perhaps you, too, are hanging on to the end of your rope. Perhaps you, too, are facing a hopeless situation whose solution or resolution seems impossible. If so, I urge you to hang on to the end of your rope, for help is nearby.
So, what does it mean in practical terms to hang on to the end of your rope?  Here are a few thoughts from one who has had to hang on to the end of her rope many times during her 76 years here on this earth:
1) Focus on who is holding the rope. God Himself is holding your rope, and God won't let go. You can trust that He has a firm grip on your life and that you will not fall as long as you trust Him.
2) Focus on what the rope is made of. God's rope is unbreakable. It is made of faith. It will hold you as long as you hold it. It is only when we let go of God's rope that we fall into danger and destruction.
3) Focus on one moment at a time. Don't think about how much longer you will have to hang on to the end of your rope. Think about how long you have already hung on, and hung on successfully. With God's help, you can hang on one more minute. Remember this: God will not allow you to hang on to your rope beyond the strength He gives you. And He will give you His strength until it's His time to lift you off the rope.
The expression "at the end of one's rope" is primarily an American expression. The British say "at the end of one's tether." The phrase can be traced back to the 1680s. Its meaning refers to someone who has been thrown a safety rope and has run out of length, strength, endurance, or patience.
Why does God allow ropes in our lives for us to hang on to? One of the chief reasons is to get our attention. To get us to turn to Him when we have nowhere else to turn. When we are at the end of our rope, we are in a very vulnerable position of helplessness. And, sad to say, most of the time we have to reach that position before we will turn to God.
In my novel, Tori was at the end of her rope. But as she hung there, she learned some powerful truths about herself and about God–truths you will find out when you read the book. Purchase details for In Black and White are at the end of this blog post or in the show notes if you're listening to the podcast.
If you have reached the end of your rope and want to turn to Jesus Christ, pray this simple prayer with me now:
Lord Jesus, I am at the end of my rope and don't know where to turn. Dr. MaryAnn says I should turn to you. So I do. I acknowledge that I am a sinner. I repent of my sin, and I ask You to forgive me. I recognize that my sin put You on that Cross where You died for me. Forgive me, Lord! Cleanse me. I want to be born again. I want to escape Your wrath and receive Your mercy and grace. I want to get off this rope. So I receive You now as my Savior and Lord. Thank You for saving me. Lead me to a good church with a good pastor who preaches Your Word without compromise. Make me what You created me to be, O God. Amen.
If you sincerely prayed this prayer, welcome to God's family! Please write down today's date. It is your spiritual birthday. And please write to me at drmaryann@maryanndiorio.com. I would like to send you a free PDF booklet, titled After You're Born Again. This booklet will help you to get started in your walk with Jesus.
I also encourage you to get yourself a Bible and read it every single day. The Bible is God's love letter to you, His manual for your life. In the Bible, God reveals Who He is, and He teaches you how to live.
Finally, ask the Lord to lead you to the church of His choice for you where you can learn about Him and have fellowship and encouragement with other Christ-Followers. It is critically important in these last days to fellowship with other believers who are mature in Christ and who can guide you as you grow in Him.
If you need help to move forward in your relationship with Jesus, consider hiring me as your personal life coach. Contact me at drmaryann@celebrationlifecoaching.com to set up an appointment. Also, visit my website at CelebrationLifeCoaching.com for answers to many of your questions about coaching and for testimonials from some of the clients I have already helped.
For example, Tracy said this; "Personal coaching was like having a personal trainer for the mind."
Just click here: CelebrationLifeCoaching.com/testimonials.
Also, visit my bookstore at maryanndiorio.com/book-table for outstanding books that I have written that will bless you.
If this podcast has helped you in any way, please consider supporting it by becoming one of my valued patrons. Just go to patreon.com/winningwiththeword to join my wonderful Team. Patrons receive numerous benefits in appreciation for their support. 
Until next time, remember that God loves you just as you are and just where you are, and that He will help you to keep on Winning with the Word!
_____________________________________________________________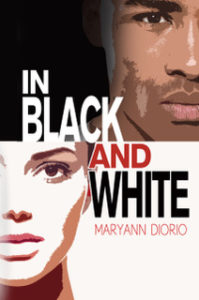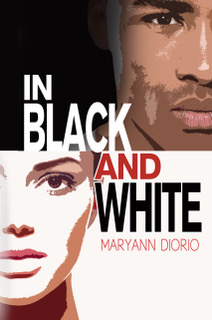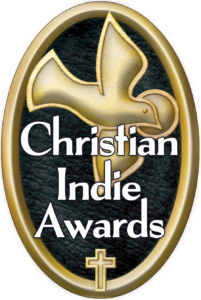 To purchase your copy of In Black and White, click on your link of preference below:
To subscribe to Winning with the Word, click on the link in this blog post.
https://landing.mailerlite.com/webforms/landing/w4q0z7
To subscribe to my author newsletter, click on the link below:
https://landing.mailerlite.com/webforms/landing/x5i2r2
__________________________________________________________________
Copyright 2000-2022 by Dr. MaryAnn Diorio. All Rights Reserved. This article may not be published or printed in any form whatsoever without the written permission of Dr. MaryAnn Diorio. You may contact her at info@maryanndiorio.com to request permission.
Amazon.com Required Disclosure: MaryAnn Diorio is a participant in the Amazon Services LLC Associates Program, an affiliate advertising program designed to provide a means for sites to earn advertising fees by advertising and linking to Amazon.com.Disclaimer: This site uses cookies. Your continued use of this site constitutes your consent to our use of cookies. 
__________________________________________________________________