Guard your heart above all else, for it determines
the course of your life." ~ Proverbs 4:23
What is the opposite of faith? Some would say doubt. Others would say fear. But let me suggest another answer.

I would suggest that the opposite of faith is sight.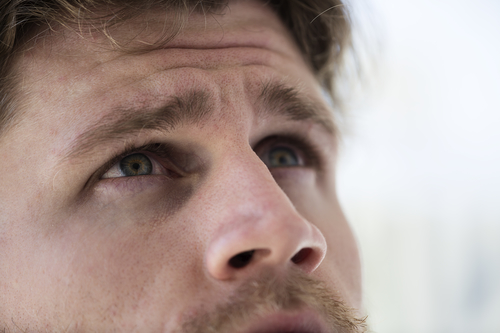 What do I mean by sight? I mean what is observable through our physical senses.
Sight tells me that my checkbook is in the red, or the doctor's report is bad, or my marriage is on the rocks, or my son will end up in jail, or I will never succeed in my career, or . . . or . . . or . . . .  You get the picture. This kind of sight is earthly sight. It is the sight that keeps us restricted to the earthly, natural realm.
But there is another kind of sight. It is called spiritual sight. It is the kind of sight that can see beyond the natural realm into the supernatural realm.
It is the kind of sight the Bible calls faith.
Scripture says this in 2 Corinthians 4: 18: So we fix our eyes not on what is seen, but on what is unseen, since what is seen is temporary, but what is unseen is eternal.
What is unseen by our natural, physical eyes? Every promise of God is unseen by our natural, physical eyes. But when we apply our faith to that unseen promise, it will eventually become seen in the natural, physical realm.

For example, your physical eyes may see a bad report from your doctor. But God's Word says you were healed by the stripes of Jesus. Are you going to trust what you see with your physical eyes (the doctor's report) more than what you see with your spiritual eyes (God's Word about your healing)? When you do, you will see healing manifest in your body.

The believer is to "walk by faith and not by sight" (2 Corinthians 5: 7). This means that we are to live life primarily through our spiritual eyes and not through our physical eyes. We are to put God's Word above our physical senses. 
We are to let spiritual sight supersede physical sight.
When we do, we will be walking in faith, and we will experience the truth of God's Word in our daily lives.

YOUR TURN:  Please share a time when you walked by faith instead of sight.

I welcome your comments. You may leave a comment by clicking here.
To receive these blog posts in your mailbox, please click here.
If you found this post helpful, please forward it to a friend. Thank you! 
______________________________
If you like to read fiction, check out some of my books below: 

____________________________________________
____________________________________________