Guard your heart above all else, for it determines
the course of your life." ~ Proverbs 4:23
______________________________________
When Jim arrived at his office, a pink slip lay squarely in the middle of his desk.
His eyes did a double-take. Impossible! Only the week before, his boss had given him a great review. What was up?
With trembling hands, Jim picked up the slip and headed to his boss's office. Ted, his boss of five years, was seated at his desk.
"Ted…" A lump caught in Jim's throat as he held up the pink slip. "Why?" That was the only word he could utter.
Ted motioned Jim to take a seat. "I'm sorry, Jim. This was not my doing. I got the notice from corporate that revenues have dropped drastically. Over 20 people have been laid off. Not just you."
"But what am I going to do? I have a wife and five kids."
Compassion crossed Ted's face. "I wish I knew what to tell you. Just don't give up hope."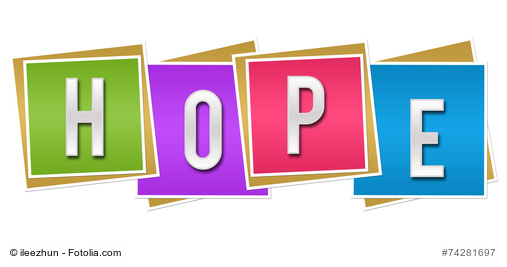 HOPE. Sometimes that's all we have to hang to. Yet hope is much more powerful than we may think. Here is what the Scripture says about hope:
1-Hope undergirds faith (Hebrews 11: 1). Without hope, faith doesn't work. Just as one needs a blueprint to build a house, so does one need hope to build faith.
2-Hope is the anchor of the soul (Hebrews 6: 19). When the soul is troubled, hope keeps it anchored in Christ.
3-Hope is eternal (I Corinthians 13: 13). Like faith and love, hope will last forever. There is an endless supply of it in God's storehouse, so fill your cup to overflowing with hope.

Hope draws its value from the person in whom one puts his hope. As believers, our hope is in Jesus Christ. He will never fail us. He will always be faithful to His promises.
TWEETABLE:

_____________________________________________
I welcome your comments. You may leave a comment by clicking here.
To receive these blog posts in your mailbox, please click here.
If you found this post helpful, please forward it to a friend. Thank you! 
____________________________________________
____________________________________________
Disclaimer: This site uses cookies. Your continued use of this site constitutes your consent to our use of cookies.