WINNING WITH THE WORD
"Winning with the Word" is a weekly blog that will help you to be a winner in life by applying God's principles for living the abundant life as found in the Bible, God's manual for life.
AN INVITATION TO YOU: To follow this blog, click here.
If this blog has blessed you, please encourage your family and friends to subscribe as well. Thank you!
______________________________________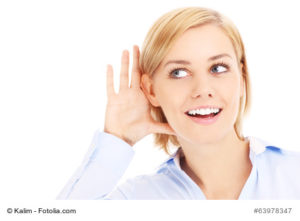 Do you prefer listening instead of reading? Then click below to listen to today's blog post:
__________________________________________________________________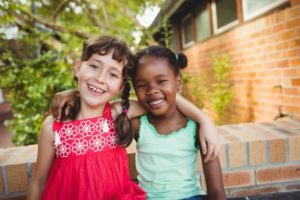 Parents frequently ask me for advice on how to raise their children. Frankly, I am somewhat surprised, since by no means do I consider myself an expert on parenting. I do, however, consider God the Expert par excellence on parenting.
As I was raising my children, I relied totally on God to direct me. There were many times I had absolutely no clue as to what I was doing. And there were even more times that I made mistakes–sometimes big ones. But there was one thing I always did right: I prayed!
And, oh, how I prayed!
Each night, as I checked on my children after they had fallen asleep, I would kneel down beside their beds, gently lay my hands on their precious heads, and pray this prayer: "Father God, please bridge the gap between the love my children needed today and the love they received."
And then I trusted God to do just that.
And, do you know what? He did!
My daughters are now in their forties, and I can see the fruit of my daily, heartfelt prayer in their lives. They have become beautiful women of God who love Him and serve Him with all of their hearrt, soul, strength, and mind. And I owe it all to our Heavenly Father.
You see, when I first became a Christian a few years before my children were born, I discovered a promise to parents in the Bible. The promise is found in Proverbs 22: 6 KJV and says this: "Train up a child in the way he should go: and when he is old, he will not depart from it." The New Living translation states it like this: "Direct your children onto the right path, and when they are older, they will not leave it."
As a young mother, I was trusting enough to believe that verse and to take God at His Word. My job was to learn what "the right path" was and to teach it to my children.
And so I began a diligent study of the Bible. Whenever I learned a new principle of holy conduct, I taught it to my children. I taught them the Word morning, noon, and night, because the Bible instructed me to do so. Regarding God's commandments, the Bible has this message for parents: "And you must commit yourselves wholeheartedly to these commands that I am giving you today. Repeat them again and again to your children. Talk about them when you are at home and when you are on the road, when you are going to bed and when you are getting up. Tie them to your hands and wear them on your forehead as reminders. Write them on the doorposts of your house and on your gates."
And that's what I did.
So, let's break down these verses in Deuteronomy 6 and uncover the specific steps to wise and successful parenting:
1. Commit wholeheartedly to God's commands. As parents, we must commit ourselves wholeheartedly to God's commandments, If we aren't serious about obeying God, we can't teach our children to be serious. They will see right through our hypocrisy.
2. Repeat God's commandments over and over to our children. We all know that children usually don't get it the first time around. Nor the second! We have to repeat and repeat and repeat. The same is true of God's commandments. Our children need to hear them over and over before those commandments begin to sink in.
3. Continually talk about God's commandments. We must talk about God's commandments when we are at home, in the car, or playing outside. We must talk about the Word at bedtime, and in the morning when our children first get up. When my children were just toddlers, I made up little songs for them based on Scripture verses. To this day, they remember those songs, and now I am teaching them to my grandchildren. The Word of God must continually be on our lips, and we must continually interject it into every situation in life.
4. Place reminders of God's Word all around us. I used to post Scripture verses around the house–on plaques and post-its, on the kitchen table in our little Scripture breadbox, on the front door. I even bought a bracelet to wear with Scripture verses engraved on it so I could have them in front of me and teach them to my children. Wherever my children turned, there was something they could see to remind them of God's Word.
Perhaps you are struggling as a parent. Perhaps you have a rebellious child, or a newborn and you worry about raising him right. Perhaps your heart is broken by a child who has gone astray. Whatever the case, God's promise to you still stands.
Begin today to pray for your child like never before. Ask God to bridge the gap between the love your child needed and the love he or she received. He will.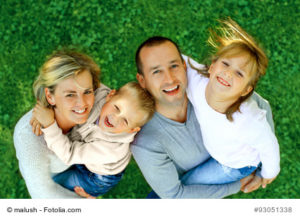 For you parents who are discouraged and hurting as you read or listen to this message, let me encourage you. In Psalm 23: 3, God promises to restore our souls. He will restore not only your child's soul, but He will restore your soul as well. He will also restore your relationship with your child if that relationship has been damaged or destroyed.
And here's another wonderful promise from God to you, found in Malachi 4: 6: "He will turn the hearts of the parents to their children, and the hearts of the children to their parents."
As one parent to another, I can relate to your heart. I didn't get everything right. In fact, I messed up more than I succeeded. But I made sure God was in my life to bridge the gap between my mistakes and what my children needed from me.
God says what He means and means what He says. Trust Him now. Believe that He will make all things new in the lives of your children. Only believe, and trust God to keep His promises.
He will!
I cannot leave you without telling you that what made all the difference in my parenting was my own personal relationship with Jesus Christ. Had I not had that relationship in my life, I would not have been able to tap into God's infinite wisdom in the raising of my children. I am convinced that both my children and I would have had a really rough time of it without the Lord. Only He knows where all of us might have ended up. But thank God, I accepted Christ as my Savior and Lord before I had children so I could know where to turn in my times of need.
You, too, can have a sure place to turn when you face challenges raising your children. If you do not yet have a personal relationship with Jesus Christ, start that relationship now. Just pray this simple prayer with me:
"Lord Jesus, I come to You just as I am and just where I am. I need help, not only for my own life but for raising my children. The problems are great, and I don't know what to do. So I turn to You and invite You into my life. I receive You as my Savior and as the Lord of my life. Help me in this extremely important job called parenting. Make me the parent You created me to be. Make me the person You created me to be. Amen.
If you prayed this simple prayer, please write to me at drmaryann@maryanndiorio.com. I would like to send you a little booklet that will help you get started in your relationship with Jesus. I also encourage you to get yourself a Bible and read it every day, starting in the Gospel of John, which is in the second half of the Bible. Finally, ask the Lord to lead you to the church of His choice for you, where you can learn about Him and find fellowship and encouragement with other Christ-Followers.
I am very grateful to announce that this blog post was sponsored by Christine and David Strittmatter. God bless you, Chris and Dave, for your generous support of this ministry. You are making a huge difference in the lives of people all over the world.
NOTE: I wish to thank blog follower Gee Dixon for recommending this interesting topic on parenting. Thank you, Gee, for your valuable input.
Now, it's YOUR turn: How have you overcome parenting problems? Please leave your comment in the Comment Box below. Thank you!
TWEETABLE: "A Parent's Promise from God" by Dr. MaryAnn Diorio
Please tell your family and friends about this "Winning with the Word" and please pass this post on to them. Thank you!
___________________________________________
Copyright 2000-2020 by Dr. MaryAnn Diorio. All Rights Reserved. This article may not be published or printed in any form whatsoever without the written permission of Dr. MaryAnn Diorio. You may contact her at info@maryanndiorio.com to request permission.
Amazon.com Required Disclosure: MaryAnn Diorio is a participant in the Amazon Services LLC Associates Program, an affiliate advertising program designed to provide a means for sites to earn advertising fees by advertising and linking to Amazon.com.Disclaimer: This site uses cookies. Your continued use of this site constitutes your consent to our use of cookies.
Listen to the podcast here: