WINNING WITH THE WORD
"Winning with the Word" is a weekly blog that will help you to be a winner in life by applying God's principles for living the abundant life as found in the Bible, God's manual for life.
An invitation for you:
To subscribe to this blog, click here. 
To subscribe to this podcast, click here.
If this blog and podcast have blessed you, please encourage your family and friends to subscribe as well. Thank you!
Be sure to check out our Featured Book of the Week at the end of this post.
______________________________________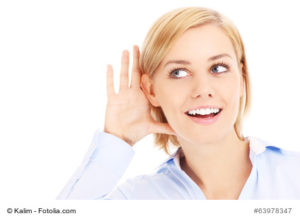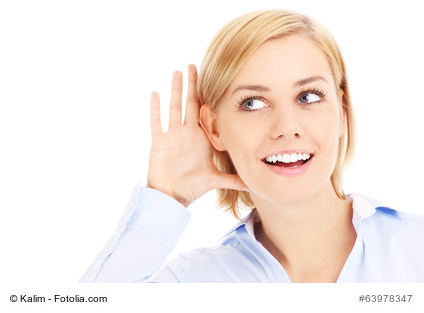 Do you prefer listening instead of reading? Then click below to listen to today's blog post on podcast.
___________________________________________________________________________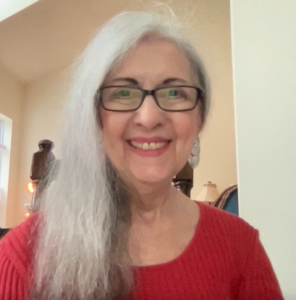 Hello and Happy Day! This is Dr. MaryAnn Diorio, novelist and life coach, welcoming you to another episode of Winning with the Word. Today is Monday, July 11, 2022, Independence Day here in the United States, and this is Episode #28 of Series 2022. This episode is titled 
_________________________________________
God's mercy is amazing. But so is God's judgment.
God's mercy is for those who repent of their sin. But God's judgment is for those who do not.
Since the time of Christ on earth, we have been in a period called "the Age of Grace." That period was determined by God to last 2000 years. The 2000-year period is almost up. We are nearing the end of the Age of God's Grace and about to enter the Age of God's Wrath.
The big problem is that few people are paying attention. 
All around us, people are caught up in the things of this world.  Money. Jobs. Careers. Family. Sports. Entertainment. Pleasure. Yet, God is clearly speaking. He is continually trying to get our attention.
How?
Here are a few ways:
1) Through signs in the Heavens and in the Earth.  In Luke 21: 25-28, the Bible says this: "There will be signs in the sun and moon and stars, and on the earth dismay among the nations, bewildered by the roaring of the sea and the surging of the waves. Men will faint from fear and anxiety over what is coming upon the earth, for the powers of the heavens will be shaken. At that time they will see the Son of Man coming in a cloud with power and great glory. When these things begin to happen, stand up and lift up your heads, because your redemption is drawing near."
In the past several years, we have witnessed blood moons, solar eclipses, unusual planetary alignments, severe storms, an increasing number of earthquakes, strange weather patterns–all containing a warning message from God that He is calling the earth to repentance. But few there are who are noticing and interpreting these signs as warnings from God.
There is a telling verse in 1 Chronicles 12: 32 about a group of men who had defected from Saul to join David, the rightful king of Israel, in Hebron. These men, sons of Issachar, knew how to read the signs of the times and to interpret them:  "From the tribe of Issachar, there were 200 leaders of the tribe with their relatives. All these men understood the signs of the times and knew the best course for Israel to take."
Notice what happened when the sons of Issachar paid attention to and understood the signs of the times. They were able to advise Israel regarding the best course for the people to take.  We, too, need to pay attention to the signs God is sending us so that we will know the best course to take.
2. Through the fulfillment of Bible prophecy.  If we study the Bible, we will soon notice that what is happening in our world today–politically, economically, socially, and globally–has been predicted in the Bible. The problem is that most people don't read the Bible. They consider it an outdated book with no relevance to our own day.  Yet, the Bible is so closely linked to what is going on in our day that we are foolish not to give it our utmost attention. 
3. Through the repeated warnings of Christ-Followers who do not want to see people go to hell. Those of us who follow Jesus Christ do not want to see anyone go to hell. This is the reason we tell others about Jesus Christ and what He has done for them. It is highly likely you came to Christ because of the witness of a family member or friend. I myself came to Jesus because of a courageous young woman who shared the Good News of the Gospel with me when I was in my early twenties.
There are many other ways in which God is trying to get our attention. Perhaps you are going through a trial in your life. God is allowing this trial to get your attention. He wants you to realize how much you need Him and how much He wants to help you.  
If you have not been paying attention to God's warnings, open your eyes and your ears and start paying attention now. Tomorrow may be too late.
If you have not yet accepted Jesus Christ as your Savior and Lord, pray this simple prayer with me now.
Lord Jesus, I repent of my sin. I want to spend eternity with You. I ask You to forgive me and to cleanse me of all unrighteousness. I receive You now as my Savior and my Lord. Thank You for saving me. In Your Name I pray. Amen.
If you sincerely prayed this prayer, welcome to God's family! Please write down today's date. It is your spiritual birthday. And please write to me at drmaryann@maryanndiorio.com. I would like to send you a free PDF booklet, titled After You're Born Again. This booklet will help you to get started in your walk with Jesus.
I also encourage you to get yourself a Bible and read it every single day. The Bible is God's love letter to you, His manual for your life. In the Bible, God reveals Who He is, and He teaches you how to live.
Finally, ask the Lord to lead you to the church of His choice for you where you can learn Truth and experience fellowship and encouragement with other Christ-Followers. It is critically important in these last days to fellowship with other believers who are mature in Christ and who can guide you as you grow in Him.
If this podcast has helped you in any way, please consider supporting it by becoming one of my valued patrons. Just go to patreon.com/winningwiththeword to join my wonderful Team. Patrons receive numerous benefits in appreciation for their support. 
Until next time, remember that God loves you just as you are and just where you are, and that He will help you to keep on Winning with the Word!
________________________________
Featured Book of the Week: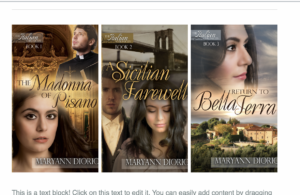 The Italian Chronicles Trilogy
Are you looking for an entertaining, inspirational summer read? Then check out The Italian Chronicles Trilogy by Yours Truly.
Book 1: The Madonna of Pisano
A young woman, a priest, and a secret that keeps them bitterly bound to each other . . .
https://www.amazon.com/dp/0930037227
Book 2: A Sicilian Farewell
A young woman, a new land, and a dream that threatens to destroy her, her marriage, and her family . . .
https://www.amazon.com/dp/0930037235
Book 3: Return to Bella Terra
A mother, her son, and the man who threatens to come between them . . . .
https://www.amazon.com/dp/0930037243
Get all three novels in a single volume and SAVE!
https://www.amazon.com/dp/0930037618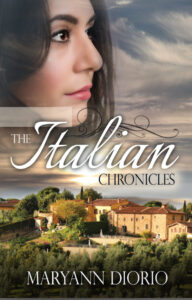 To subscribe to Winning with the Word, click on the link below:
https://landing.mailerlite.com/webforms/landing/w4q0z7
To subscribe to my author newsletter, click on the link below:
https://landing.mailerlite.com/webforms/landing/x5i2r2
__________________________________________________________________
Copyright 2000-2022 by Dr. MaryAnn Diorio. All Rights Reserved. This article may not be published or printed in any form whatsoever without the written permission of Dr. MaryAnn Diorio. You may contact her at info@maryanndiorio.com to request permission.
Amazon.com Required Disclosure: MaryAnn Diorio is a participant in the Amazon Services LLC Associates Program, an affiliate advertising program designed to provide a means for sites to earn advertising fees by advertising and linking to Amazon.com.Disclaimer: This site uses cookies. Your continued use of this site constitutes your consent to our use of cookies. 
__________________________________________________________________
Copyright 2000-2022 by MaryAnn Diorio, PhD. All Rights Reserved.