"Guard your heart above all else, for it determines
the course of your life." ~ Proverbs 4:23
_______________________________________
If you're like most people, you occasionally dream while asleep.  Maybe you dream frequently. Whichever the case, do you ascribe your dreams only to last night's pizza? Or do you consider that your dreams may be far more than that?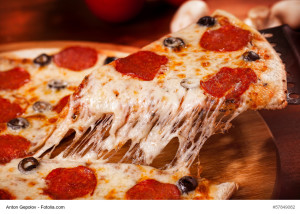 Dreams are the language of the heart. The dreams we dream at night are usually God's way of speaking to us. While God can speak to us in many ways, He often uses dreams because our minds are at rest and not distracted while we sleep.
Throughout the Bible, we find example after example of God speaking to people through their dreams. When a dream occurs during sleep, it is called, simply, a dream. When a dream occurs during waking hours, it is called a vision or a trance (Numbers 24:4).
Here are a few instances of Biblical dreams or visions in which God spoke to people:
In a vision God gave the Abrahamic Covenant to Abram.
In a dream God foretold of the way Joseph of the many-colored coat would help his family during a time of great famine. 
In a dream God spoke to Joseph, the earthly father of Jesus, to take Mary and the Christ Child to Egypt to escape King Herod's wrath.
In a vision, God gave the Apostle John the entire Book of Revelation. 
Many other examples of dreams and visions occur in the Bible. But God also speaks to His people today in dreams and visions. So, it is vitally important that you pay attention to your dreams.
I keep a notebook by my bedside to record my dreams upon awakening. If you don't write down your dreams, you will most likely forget them. Note the date of your dream, the time you awaken, the feelings you are feeling, and the color of your dream. Was it in full color, black and white, or muted. Note also the people in your dream and their names.
The symbols in your dreams will reflect what is going on in your heart, for dreams are the language of the heart. If you do not understand the meaning of your dream, ask Holy Spirit to reveal it to you. He may do so right away or over time. Continue to pray until you know what your dream means.
Dreams are given to us by God to encourage us, comfort us, warn us, and advise us. So pay close attention to your dreams. Like the people in the Bible, you may just avoid a serious mistake or prevent a serious problem by paying close attention to your dreams.
_______________________________
In my newest work of fiction, SURRENDER TO LOVE, young widow and life coach, Dr. Teresa Lopez Gonzalez learns that only the love of God can drive out fear.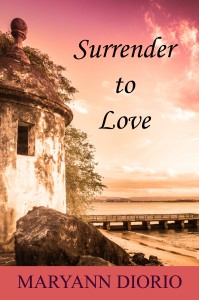 Available in Kindle and print versions.
You may leave a comment by clicking here. To receive these blog posts in your emailbox, please click here.
If you found this post helpful, please pass it on to someone who can benefit from reading it. Thank you!
If you have any questions, you may contact me as follows:
Email: drmaryann@maryanndiorio.com
Snail Mail: PO Box 1185, Merchantville, NJ 08109
Tel. 856-488-3580
________________________________
Copyright 2015 by Dr. MaryAnn Diorio. All Rights Reserved. This article may not be published or printed in any form whatsoever without the written permission of Dr. MaryAnn Diorio. You may contact her at drmaryann@maryanndiorio.com to request permission.
Photo Source: Lightstock.com Photo ID: 57849082
Amazon.com Required Disclosure: MaryAnn Diorio is a participant in the Amazon Services LLC Associates Program, an affiliate advertising program designed to provide a means for sites to earn advertising fees by advertising and linking to Amazon.com.
Dr. Diorio is a Certified Life Coach, a Certified Biblical Counselor, and a Certified Behavioral Consultant. She is also an award-winning, widely published author of fiction for children and adults. You may reach her at maryann@maryanndiorio.com or via one of her social media venues below:
Website: www.maryanndiorio.com
Blog (Matters of the Heart): http://www.networkedblogs.com/blog/maryanndiorioblog
Amazon Author Central: http://www.amazon.com/author/maryanndiorio
Facebook: http://www.Facebook.com/DrMaryAnnDiorio
Twitter: https://Twitter.com/@DrMaryAnnDiorio
Goodreads: https://www.goodreads.com/author/show/6592603.MaryAnn_Diorio
LinkedIn: https://www.linkedin.com/profile/view?id=45380421
Pinterest: https://www.pinterest.com/drmaryanndiorio/
Google+: https://plus.google.com/u/0/+DrMaryAnnDiorio/posts
YouTube: https://www.youtube.com/user/drmaryanndiorio/
Disclaimer: This site uses cookies. Your continued use of this site constitutes your consent to our use of cookies.