Check out my 2018 Christmas Catalogue to Simply Your Christmas Shopping
"Guard your heart above all else, for it determines
the course of your life." ~ Proverbs 4:23
"Matters of the Heart" is a weekly blog that deals with the deepest issues of the human heart, the issues we all face but sometimes don't want to talk about. The heart is the programming center of our lives. What is programmed into our heart will affect every area of our lives. Learn how to examine your heart and how to program your heart for success.
AN INVITATION TO YOU: To follow this blog, click here.
If this blog has blessed you, please encourage your family and friends to subscribe as well. Thank you!

________________________________________________
Are you continually looking back on your life with regret over something you did or over a decision you made that changed the course of your life?
Do you find it difficult to move forward because you're stuck in the past?
If so, take heart. I understand how you feel.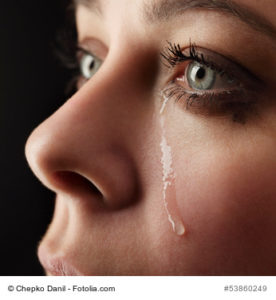 For a very long time, I struggled with a career decision I made before I came to Christ. Satan had me believing that that career decision put me out of God's will for my life and, therefore, I was destined never to fulfill His purpose for me.
Along with the regret came emotional torment and self-condemnation. Now, had I been more spiritually astute, I would have recognized that torment and self-condemnation come from Satan, not from God. But I was in bondage to a mental and emotional stronghold, and I needed deliverance. Thank God, our Lord eventually delivered me from this lying, deceptive spirit.
Perhaps you, too, are in the grips of regret and remorse over something in your past, and you are having a very hard time letting go. You keep looking back, and each time you do, you are tormented and you beat yourself up.
I say to you, STOP!
Stop, and consider these steps that I myself took and that helped me to break free from the tyranny of the past:
1__PRAY. During my struggle, I continually cried out to God to help me break free. As much as I tried not to, I kept rehashing my career decision to the point that it became an obsession. This fact should have been a red flag to me. When a thought becomes an obsession, the thought has become a stronghold.
2__MAKE A QUALITY DECISION NOT TO LOOK BACK. When you are tempted to look back, resist the urge in the power of Christ. Only through His power and strength can you stop looking back.
"I focus on this one thing: Forgetting the past and looking forward to what lies ahead…." Philippians 3: 13
The Apostle Paul had a lot to regret. Before he encountered Christ, he murdered Christians. He could have let that horrific sin destroy him if he had allowed it to torment him. But he didn't. In fact, it was the Apostle Paul who wrote theses famous words in Philippians 3: 13: "…one thing I do: Forgetting what is behind and straining toward what is ahead."
Paul discovered the secret to overcoming regret. The secret was to stop looking back and to start looking forward. If Paul could do this through the power of Christ, we can do it, too.
3__STAY FOCUSED ON THE FUTURE. Take captive every thought that tries to push you into the past and change its direction to the future. We cannot change the past, but we can shape the future by what we think. We can avoid future regrets by focusing on Jesus, our Lord Who holds the future.
If we are in Christ, He has redeemed every regret and has turned it into a blessing. Romans 8: 28 tells us that "all things work together for the good of those who love God and are called according to His purpose."
If you are in Christ, you have been called according to His purpose, no matter how many regrets you may have. Give all of those regrets to Him–every single one–and let Him bring beauty out of your ashes.
Remember this: God has a plan for your life, and it is a plan for good and not for evil (Jeremiah 29: 11). He also promises us in Philippians 1: 6 that He will complete the good work He began in us. So, expect Him to work out His plan for your life.
Jesus is the Answer both to the regrets of the past and the hopes of the future. Turn to Him, and He will set you free from your past.
Now, it's YOUR turn: Please share your questions and insights in the Comments box below. Thank you!
TWEETABLE: "Are You a Prisoner of Your Past?" by Dr. MaryAnn Diorio @DrMaryAnnDiorio (Click to Tweet)


____________________________________________
To be sure you don't miss any of my future blog posts, you may wish to subscribe to Matters of the Heart. CLICK HERE.
____________________________________________
____________________________________________
Check out my You-Tube series, YOU WERE MADE FOR GREATNESS!, based on my popular book by the same title.
_______________________________________________
NOW AVAILABLE!
THE ITALIAN CHRONICLES: The Complete Trilogy
in a single e-book or print format.
Save almost $4.00 over the purchase price
of the three individual novels.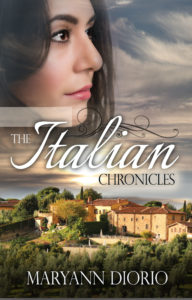 _______________________________________________
AVAILABLE FOR ORDER NOW!
_______________________________________________
Need a break? Read my latest short story, "Fire-Engine Love." Only $1.99!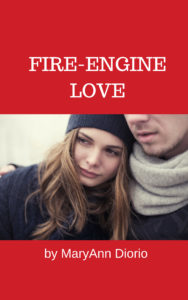 Tammie Burke is expecting her second child. But when her husband is suddenly taken from her, Tammie faces the fear of having to raise their two children alone. Will her faith in God help her to put her life back together?
_______________________________________________
THE ITALIAN CHRONICLES TRILOGY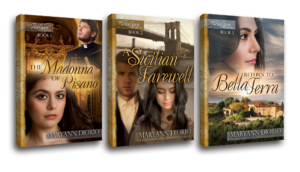 _______________________________________________
For additional encouragement, check out my podcasts at the following links:
___________________________________________
Copyright 2018 by Dr. MaryAnn Diorio. All Rights Reserved. This article may not be published or printed in any form whatsoever without the written permission of Dr. MaryAnn Diorio. You may contact her at info@maryanndiorio.com to request permission.
Amazon.com Required Disclosure: MaryAnn Diorio is a participant in the Amazon Services LLC Associates Program, an affiliate advertising program designed to provide a means for sites to earn advertising fees by advertising and linking to Amazon.com.
Disclaimer: This site uses cookies. Your continued use of this site constitutes your consent to our use of cookies.