"Guard your heart above all else, for it determines
the course of your life." ~ Proverbs 4:23
"Matters of the Heart" is a weekly blog that deals with the deepest issues of the human heart, the issues we all face but sometimes don't want to talk about. The heart is the programming center of our lives. What is programmed into our heart will affect every area of our lives. Learn how to examine your heart and how to program your heart for success.
AN INVITATION TO YOU: To follow this blog, click here.
If this blog has blessed you, please encourage your family and friends to subscribe as well. Thank you!
________________________________________________
The recent horrific massacre of 11 Jews at a synagogue in Pittsburgh last week shook the entire world and revealed once again that anti-Semitism is increasing at an alarming rate in the United States and abroad.
In this third post in our series on the endtimes, we take a look at the rise of anti-Semitism. Why is it happening yet again, and how does it relate to the return of Jesus Christ?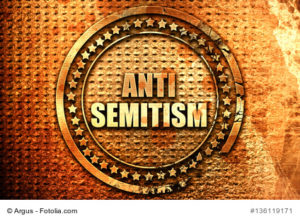 Let's begin by defining anti-Semitism. According to Webster, anti-Semitism is "hostility to or prejudice against Jews." The Bible records that this hostility has existed for centuries and has flared up at strategic points in history.
But why such hatred against the Jews? Why not the same hatred against other ethnic groups?
The bottom-line reason that the world hates the Jews is that the world hates God.
The Apostle Paul wrote this: "For I could wish that I myself were cursed and cut off from Christ for the sake of my brothers, those of my own race, the people of Israel. Theirs is the adoption as sons; theirs the divine glory, the covenants, the receiving of the law, the temple worship and the promises. Theirs are the patriarchs, and from them is traced the human ancestry of Christ, who is God over all, forever praised!" (Romans 9:3-5).
The Jews were ordained by God to be the carriers and transmitters to the entire world of His covenant of salvation. Notice what was entrusted to them:
__The Adoption as Sons of God.
__The Divine glory.
__The Covenants (Abrahamic, Mosaic, and Davidic).
__The Law and the Ten Commandments.
__The Temple Worship.
__The Promises of God.
__The Patriarchs and the Prophets of God who prophesied about our day.
__The Savior of the world, Jesus Christ, our Messiah!
The Jews were given a grave responsibility of trust. But, sadly, they failed in their assignment. That assignment was then transferred to the Gentiles, who have been fulfilling it for the last 2000 years.
The Jews have been and continue to be a focal point in Bible prophecy. These following prophecies about them have either already been fulfilled or will be fulfilled:
___Their dispersion (Deuteronomy 28: 64; Leviticus 26: 33)
___Their persecution (Deuteronomy 28: 65)
___Their desolation (Leviticus 26: 33; Deuteronomy 29: 22-23)
___Their preservation (Isaiah 66: 22; Jeremiah 30: 11)
___Their return to their homeland (Isaiah 11: 10-12; Ezekiel 36: 22-28)
___The establishment of their nation as a sovereign state (Isaiah 66: 7-8; Zechariah 12: 3-6)
___The blossoming of Israel's prosperity (Isaiah 45: 1-7; Joel 2: 21-26)
___The restoration of the Hebrew language (Zephaniah 3: 9)
___The re-occupation of Jerusalem that occurred during the Six-Day War in June of 1967 (Luke 21: 24).
___The growth of Israel's military strength (Zechariah 12: 6)
___The focal point of Israel in world news (Zechariah 12: 3; 14: 1-9)
___Israel's participation in the Great Tribulation (Deuteronomy 4: 30; Zechariah 13: 8-9)
___The salvation of Israel (Zechariah 12: 10; Romans 11: 1-6)
___Their position as the foremost nation of the world during the Millennium (Deuteronomy 28: 1; Micah 4: 1-7). **
God is not finished with the Jews. They are still His chosen people, and His covenant with them will ultimately be fulfilled. Meanwhile, because Satan hates them, they will be persecuted and attacked until the second coming of Christ, at which point He will rescue them from the hands of their enemies once and for all.
The battle against the Jews is primarily a spiritual one. Satan hates God and has always wanted to be God. Since Satan hates God, he also hates those whom God loves. It is no surprise, then, that both Jews and Christians have been under attack because God loves both Jews and Christians and has covenants with them.
"The bottom-line reason that the world hates Jews is that the world hates God."
As the days grow darker, we will witness more anti-Semitism and more anti-Christianity. Jesus said this in John 15: 20: "Since they persecuted me, naturally they will persecute you." This persecution is part of endtime prophecy and will come to pass. As it increases in frequency and intensity, we can know that it is all part of the convergence process of which I wrote in my last blog post. This persecution is another clear sign that our Lord's return in the Rapture is imminent.
Despite the rise of anti-Semitism, Satan will never be able to wipe out the Jews entirely. God will spare a remnant in order to fulfill His covenant. One day, Israel will recognize her Messiah, praise the Lord! What a glorious day that will be!
Prayer for Today: Lord God, we pray Your blessings upon all Jews. We thank You for giving us the Messiah through them, and we look forward for the fulfillment of Your promise to save all of Israel. In Jesus' Name. Amen.
Now, it's YOUR turn: Please share your questions and insights in the Comments box below. Thank you!
TWEETABLE: "Why the Rise of Anti-Semitism?" by Dr. MaryAnn Diorio @DrMaryAnnDiorio (Click to Tweet).

_______________________
Resources consulted:
** "The Jews in Prophecy" by Dr. David R. Reagan, Lamb & Lion Ministries
"What Is the Cause of All the Anti-Semitism in the World?" GotQuestions.org
____________________________________________
To be sure you don't miss any of my future blog posts, you may wish to subscribe to Matters of the Heart. CLICK HERE.
____________________________________________
____________________________________________
Check out my You-Tube series, YOU WERE MADE FOR GREATNESS!, based on my popular book by the same title.
_______________________________________________
NOW AVAILABLE!
THE ITALIAN CHRONICLES: The Complete Trilogy
in a single e-book or print format.
Save almost $4.00 over the purchase price
of the three individual novels.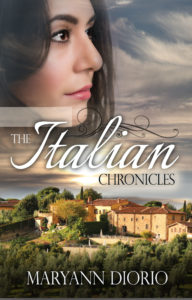 _______________________________________________
AVAILABLE FOR ORDER NOW!
_______________________________________________
Need a break? Read my latest short story, "Fire-Engine Love." Only $1.99!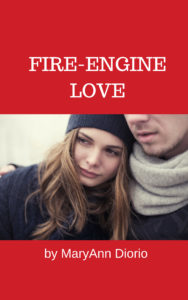 Tammie Burke is expecting her second child. But when her husband is suddenly taken from her, Tammie faces the fear of having to raise their two children alone. Will her faith in God help her to put her life back together?
_______________________________________________
THE ITALIAN CHRONICLES TRILOGY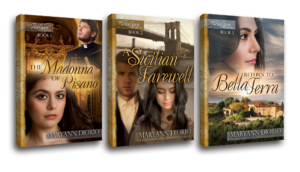 _______________________________________________
For additional encouragement, check out my podcasts at the following links:
___________________________________________
Copyright 2018 by Dr. MaryAnn Diorio. All Rights Reserved. This article may not be published or printed in any form whatsoever without the written permission of Dr. MaryAnn Diorio. You may contact her at info@maryanndiorio.com to request permission.
Amazon.com Required Disclosure: MaryAnn Diorio is a participant in the Amazon Services LLC Associates Program, an affiliate advertising program designed to provide a means for sites to earn advertising fees by advertising and linking to Amazon.com.
Disclaimer: This site uses cookies. Your continued use of this site constitutes your consent to our use of cookies.
SaveSave
SaveSave
SaveSave