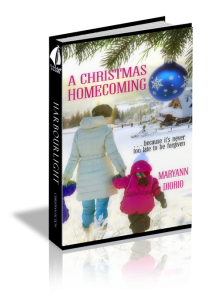 As I write this, I am in the throes of promoting my Christmas novella entitled A CHRISTMAS HOMECOMING. It is an exciting time but a very busy one as well. In this post, I'd like to share with you some tips that will help make your own book launch easier, less stressful, and more effective.
Develop a marketing plan well in advance of the official release of your book.  In that plan, include an advertising budget.  Also include those target venues that will offer you the best possibilities for sales.
 
If possible, hire a reputable publicity firm to assist you.  I was blessed to hire the LitFuse Publicity Group which has been doing a fantastic job in getting my book out here.  LitFuse is boosting my book's presence on the major media venues, such as Facebook and Twitter, and is providing an extensive blog tour.
 

Build a mailing list of family, friends, and everyone with whom you have done business in the past. 

 
Create a book trailer for your book.  Book trailers have been shown to be very effective in inducing sales. Here is mine.


Send postcards of your book.  Leave them in public places, with permission, of course.  Many local businesses will be happy to allow you to leave postcards or bookmarks, especially those business that you yourself support.

These are only a few thoughts to help get you started.  In a future post, I will share more ideas to help you get your book in front of the people who need to read it.
Now it's your turn. What techniques do you use to promote your books?
_____________________________________________________
Photo Source: Microsoft Clipart