"Guard your heart above all else, for it determines
the course of your life." ~ Proverbs 4:23
Are you new to this blog? If so, what is the Matters of the Heart blog and why will it bless you to read it?
Matters of the Heart is a weekly blog that deals with the deepest issues of the human heart, the issues we all face but sometimes don't want to talk about. The heart is the programming center of our lives. What is programmed into our heart will affect every area of our lives. Learn how to discover what is in your heart and how to program your heart for success.
AN INVITATION TO YOU: To follow this blog via Facebook, click here. If you are not on Facebook or would prefer to subscribe via a different venue, please check the sidebar to the right for subscription options. Thank you!
_______________________________________________________________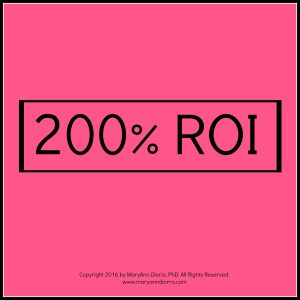 Are you tired of the enemy's attacks? Do you feel as though you barely get up from one assault and another one hits you before you are fully standing? Do you desperately need some R & R?
If you nodded your head at one or all of these questions, you are in good company. The Body of Christ throughout the world has been assaulted with the enemy's right hooks and left hooks, one after another, without relenting. His goal is to knock you down so that you will not fulfill your destiny.
But, before you collapse in defeat, let me encourage you. The LORD promises to give you double for your trouble. The LORD promises to restore to you what Satan has stolen from you.
The LORD promises to render justice on your behalf!
One of my favorite Scripture verses is Zephaniah 9: 12: "Even today I declare that I will restore double to you." For every blessing the enemy has stolen from you, God will restore it two-fold. Hallelujah!
God says what He means and means what He says. You can stake your very life on His Word to you: The LORD will give you double for your trouble!
So, is there anything we need to do to receive double for our trouble? Yes. Here are some actions we need to take:
1 -Be forgiving. Our trouble has usually come from someone's wrong actions toward us. God wants us to forgive those who have hurt us. When we forgive, we open the door for God to restore what the enemy stole from us. When we do not forgive, the door of God's blessing remains closed.

2 – Be patient. God's ways are not our ways. He works out our situations according to His purpose and in His timing. While we do not know when God will give us double for our trouble, we can trust that He definitely will.
3 – Be thankful. Thank God for His justice. Satan will not get away with stealing from us. At the same time, pray for God's mercy upon the people who allowed Satan to work through them to hurt you.
4 – Be expectant. Expect God to make good on His promise to give you double for your trouble. You may be surprised at the way by which He restores to you what the enemy has stolen from you.
As I look back on my own life, I can vouch for the fact that God has given me double for my trouble many times over. And He will do the same for you.
Meditate on these promises of our great God, and rejoice in His goodness toward you:
Joel 2: 25 NLT: "The LORD says, 'I will give you back what you lost to the swarming locusts, the hopping locusts, the stripping locusts, and the cutting locusts.'"
Isaiah 61: 7 MSG: "Because you got a double dose of trouble and more than your share of contempt, Your inheritance in the land will be doubled and your joy go on forever."
Now, it's YOUR turn: Have you been repeatedly knocked down by the enemy? How have you handled his attacks? Are you expecting "double for your trouble"? Please leave a comment in the box below.
TWEETABLES:
"How to Get Double for Your Trouble" by Dr. MaryAnn Diorio (CLICK TO TWEET)
"Even today I declare that I will restore double to you." ~ Zephaniah 9: 12 (CLICK TO TWEET)
If you found this post helpful, please forward it to a friend. Thank you! Check our archives in the right sidebar for older posts on a variety of topics. You may also search for a particular topic in the search box at the top right. Some of our most popular posts are:
—"How to Get Free of the Secret Sorrow of Loneliness"
–"How to Deal with Difficult People"
—Don't Let Satan Play Your Pipes!
Older, but very popular posts, include:
—How to Recognize a Contolling Spirit
—Seven Keys to Successful Parenting
AN INVITATION TO YOU: To follow this blog if you are on Facebook, click here. If you are not on Facebook or if you prefer to subscribe via another venue, you may do so by using any one of the other subscription options listed under the Networked Blog section in the sidebar on my website: www.maryanndiorio.com/blog. Thank you!
____________________________________________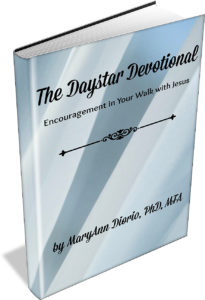 The Daystar Devotional is a compilation of weekly devotionals I wrote for almost six years. At popular reader request, I have compiled these devotionals into a single volume for your convenience. I trust this book will encourage you in your walk with Jesus.
Available on Amazon for only $3.99. To purchase your copy, click here.
____________________________________________
____________________________________________