"Guard your heart above all else, for it determines
the course of your life." ~ Proverbs 4:23
______________________________________
Are you new to this blog? If so, what is the Matters of the Heart blog and why will it bless you to read it?
Matters of the Heart is a weekly blog that deals with the deepest issues of the human heart, the issues we all face but sometimes don't want to talk about. The heart is the programming center of our lives. What is programmed into our heart will affect every area of our lives. Learn how to discover what is in your heart and how to program your heart for success.

AN INVITATION TO YOU: To follow this blog via Facebook, click here. If you are not on Facebook or would prefer to subscribe via a different venue, please check the sidebar to the right for subscription options. Thank you!
_______________________________________________________________
We've all encountered them. Difficult people who could, if we let them, make our lives miserable. Perhaps you know one. Perhaps you work with one. Perhaps you even live with one.
So, what can you do to keep difficult people from making your life difficult?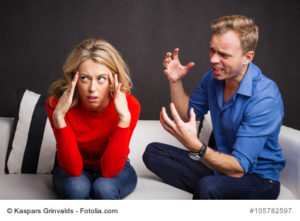 Here are a three practices that have helped me deal with difficult people:
—Make sure that you are not a difficult person to live with or work with. Far too often, we are quick to point the finger and to blame others for being difficult when we, ourselves, are blind to our own difficult ways. When dealing with a difficult person, the first step is to check our own hearts. Jesus said this in Matthew 7: 5: "Hypocrite! First get rid of the log in your own eye; then you will see well enough to deal with the speck in your friend's eye." Make sure you don't have a log in your own eye when dealing with a difficult perosn.

—Remember that hurting people hurt people. Difficult people have a history, usually a very painful or even traumatic one. While this is no excuse for bad behavior, it is a reason for it. And knowing that there is a reason behind all bad behavior helps us to see the difficult person through the eyes of compassion. For example, what comes across as anger may, in reality, be fear at not measuring up to the job. What comes across as stubbornness may, in reality, be a feeling of insecurity or inferiority. Behind every behavior is a belief. When that belief does not align with truth, we often come face to face with a difficult person. Remember these words from Ephesians 4: 32 when dealing with a difficult person: "Be kind to one another, tenderhearted, forgiving one another, as God in Christ forgave you."

—Apply the law of opposites. Return a kind word for a harsh one. Return a smile for a frown. Return understanding for criticism. Return encouragement for blame and accusation. In short, return good for evil. The Word of God says this in 1 Peter 3: 9: "Don't repay evil for evil. Don't retaliate with insults when people insult you. Instead, pay them back with a blessing. That is what God has called you to do, and he will bless you for it."

Now, it's YOUR turn: How do you deal with difficult people? Please leave a comment in the box below.

TWEETABLE: "How to Deal with Difficult People" by Dr. MaryAnn Diorio (CLICK TO TWEET).

If you found this post helpful, please forward it to a friend. Thank you! You may also be interested in reading the following recent posts:
—Why Getting Offended Is Dangerous
—Don't Let Satan Play Your Pipes!
Older, but very popular posts, include:
—How to Recognize a Contolling Spirit
—Seven Keys to Successful Parenting
Check our archives in the right sidebar for older posts on a variety of topics. You may also search for a particular topic in the search box at the top right. Some of our most popular posts are:
AN INVITATION TO YOU: To follow this blog if you are on Facebook, click here. If you are not on Facebook or if you prefer to subscribe via another venue, you may do so by using any one of the other subscription options listed under the Networked Blog section in the sidebar on my website: www.maryanndiorio.com/blog. Thank you!
____________________________________________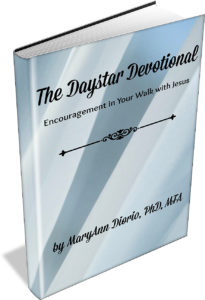 The Daystar Devotional is a compilation of weekly devotionals I wrote for almost six years. At popular reader request, I have compiled these devotionals into a single volume for your convenience. I trust this book will encourage you in your walk with Jesus.
Available on Amazon for only $3.99. To purchase your copy, click here.
____________________________________________
____________________________________________