WINNING WITH THE WORD
"Winning with the Word" is a weekly blog that will help you to be a winner in life by applying God's principles for living the abundant life as found in the Bible, God's manual for life.
AN INVITATION TO YOU:
To subscribe to this blog, click here. 
To subscribe to this podcast, click here.
If this blog and podcast have blessed you, please encourage your family and friends to subscribe as well. Thank you!
Be sure to check out our Featured Book of the Week at the end of this post.
______________________________________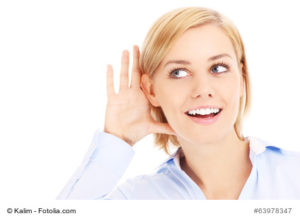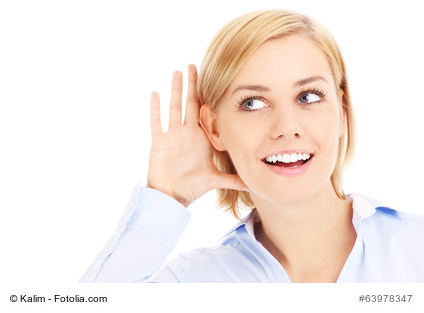 Do you prefer listening instead of reading? Then click below to listen to today's blog post on podcast.

___________________________________________________________________________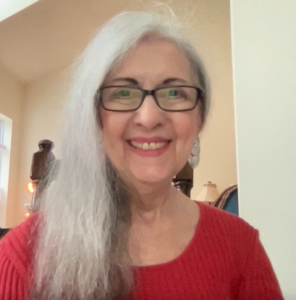 Hello and Happy Day! This is Dr. MaryAnn Diorio, novelist and life coach, welcoming you to another episode of Winning with the Word. Today is Monday, January 10, 2022, and this is Episode #2 of Series 2022. This episode is titled "How to Get Rid of Emotional Pain."
Are you hurting on the inside? Are you struggling with negative emotions that you don't know how to get rid of? Do you sometimes feel as though you simply can't go on?
If so, I empathize with you. For many years, I carried emotional pain around like a noose around my neck or a ball and chain around my ankle. No matter what I did to get rid of it, it just hung around, crippling my life and keeping me from the freedom I so longed to experience.
But then one day, I learned the secret of getting rid of emotional pain.
But, before I reveal the secret, let's talk a little about the nature of emotional pain. Emotional pain has its roots in our thinking. Yes, you heard me right. In our thinking. You see, it's not what happens to us that matters; it's how we think about what happens to us that matters. I'm going to repeat that statement: It's not what happens to us that matters; it' show we think about what happens to us that matters.
In other words, our perspective on our traumatic experience is what gives that experience control over our lives or gives us control over the experience.
For example, two children can both experience the pain of a parent's alcoholism, but one child learns from the pain of that experience and creates a successful life for herself, while the other child gets angry with God and ends up an alcoholic like his parent.
Perhaps you are the child of an alcoholic or a drug addict. Perhaps you are the product of childhood abuse or trauma. Perhaps you experienced a tragic divorce or lost a child. Perhaps you went bankrupt and lost everything you owned. Whatever your traumatic experience, it left you with a lot of emotional baggage that you now have to deal with.
You're carrying that emotional baggage around with you, and, whether you realize it or not, it is affecting your relationships. It is causing you continual pain. Isn't it about time to get rid of it?
It is not what happens to you that matters. It is how you perceive what happens to you that matters.
When I was five years old, I was struck by a car. My parents took me for dead, but, thankfully, I was merely unconscious. During that horrible incident, I sustained a fracture of my left clavicle. I remember awakening to consciousness in the hospital, being held down flat on a stretcher, with a group of white-coated medical personnel pushing down on my shoulder to put it back in place. I screamed in agony at the excruciating pain. In my little five-year-old mind, I did not realize that the doctors and nurses hovering over me were only trying to help me. I perceived them as trying to hurt me even more. In short, I was traumatized by my wrong perception.
Several years later, my parents went through a bankruptcy. We lost our home and had only 30 days to find a house to rent. But no one would rent to a family of seven children. I remember driving around with my pregnant mother, looking for a house. Person after person slammed the door in our faces, saying to my mother, "We refuse to rent to you. Your children will destroy our home." Little did they know that we were well-behaved children whose parents had trained us to respect the property of others. 
I remember a very cold winter when we ran out of food to eat and oil to heat our home. A very hungry bunch of little children gathered around our old fireplace, stomachs growling as we huddled together around the fire in our winter coats. It was then I learned that, just as the Bible says, poverty is a curse.
I could go on and on with other negative experiences that brought great pain to my life. I'm sure you have your own set of experiences, many of them far worse than mine.
So, why is it that today I am free of the emotional pain of the past? There is only one reason: Jesus Christ set me free!
When I had had enough of emotional pain, I got smart and turned to Jesus. I invited him into my life and received Him as my Savior and Lord. It was then that He began the process of restoring my soul, a promise that He makes in Psalm 23: 3 to all who need freedom from emotional pain.
You might be thinking, "But, Dr. MaryAnn, you don't understand. My emotional pain is too great." 
I would say to you, "God is bigger than your pain." No matter what you've been through or what you are going through now, Jesus is bigger than your pain. In fact, He took your pain to the Cross with Him. He doesn't want you to have to carry it any longer.
So, where do you begin?  
You begin by admitting that you've been carrying around a lot of emotional baggage that you want to get rid of. Then you ask Jesus to come into your life to remove the baggage. He will. One layer at a time. Like an onion. He peels away a little. You cry a little. Then He peels away a little more, and you cry a little more. Until one day, you discover that the entire onion has been peeled.  All the pain has been removed. You are finally free!
God did not create us to carry emotional pain. He created us to live joy-filled lives of love and peace. This is what He wants for you.
But do you want it for yourself? Do you want it enough to lay down your own way of getting rid of pain and choosing God's way? Do you want freedom from pain enough to turn your back on those drugs, those cigarettes, that alcohol, that illicit sex, that pornography, that food addiction?  If so, you are ready to be free of your emotional pain.
Let's pray together now:

Lord Jesus, I'm tired of carrying around emotional pain. I'm tired of hurting on the inside. Tired of sleepless mights. Tired of fear and worry. Tired of regret and remorse. Tired of hangovers and false highs. Tired of the torment of the past. I'm deciding now to give you my pain because I can't carry it any longer. And I know that when I give you my pain, You will begin to clean me up. And I'm asking for You to restore my soul as You promise me in Psalm 23: 3.  I invite You now into my life to be my Savior and Lord. Thank You for giving me new life. Thank You for restoring my soul. Thank You for removing the emotional pain of the past. In Your Name I pray. Amen.
If you sincerely prayed this prayer, please write down today's date. It is your spiritual birthday. And please write to me at drmaryann@maryanndiorio.com. I would like to send you a free PDF booklet, titled After You're Born Again, that will help you get started in your walk with Christ.
I also encourage you to get yourself a Bible and read it every single day. The Bible is God's love letter to you, His manual for your life. In the Bible, God reveals Who He is, and He teaches you how to live.
Finally, ask the Lord to lead you to the church of His choice for you where you can learn about Him and have fellowship and encouragement with other Christ-Followers. It is critically important in these last days to fellowship with other believers who are mature in Christ and who can guide you as you grow in Him.
For those of you who may not know, I write fiction that deals with the deepest issues of the human heart. My stories are about ordinary people like you and me who struggle with the same kinds of problems we struggle with. So, check out my fiction at maryanndiorio.com/book-table.
Also, if this podcast has helped you in any way, please consider supporting it by becoming one of my valued patrons. Just go to patreon.com/winningwiththeword to join my wonderful Team. Patrons receive numerous benefits in appreciation for their support. 
Until next time, remember that God loves you just as you are and just where you are, and that He will help you to keep on Winning with the Word!
To subscribe to Winning with the Word, click on the link in this blog post.
https://landing.mailerlite.com/webforms/landing/w4q0z7
To subscribe to my author newsletter, click on the link below:
https://landing.mailerlite.com/webforms/landing/x5i2r2
To follow me on social media platforms, click on the link below:
linktr.ee/maryanndiorio
___________________________________________________
Please check out my latest children's book, Penelope Pumpernickel: Dynamic Detective, Book 2 in the popular Penelope Pumpernickel Series of Chapter Books for Children. This series, written for early and reluctant readers, is designed to build Christian character in the young children in your life. To order, just click on the book cover image below. You may also purchase your copy on my website at https://maryanndiorio.com/book-table.
My latest novel, Miracle in Milan, has been released in both print and ebook formats and deals with the issue of unforgiveness. It is the story of a young, female auditor who discovers convincing evidence that the man she loves is an embezzler. You will find Miracle in Milan to be a page-turner that will keep you on the edge of your seat. To order your copy, go to Amazon or to my website bookstore at maryanndiorio.com/book-table. You will also find Miracle in Milan on Apple Books, Barnes & Noble, and Kobo.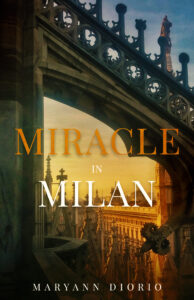 This podcast is funded by listeners like you. If you have been blessed by Winning with the Word, please consider becoming one of my special patrons on Patreon.com. For only $1.00, $3.00, or $5.00 a month, you can help me proclaim the Gospel of Jesus Christ throughout the world and share in the rewards of all those who come to Christ through this ministry.
Winning with the Word now reaches 64 countries on six continents, by God's grace, because of the faithful support of my patrons. So please help me to keep Winning with the Word on the air by becoming one of my valued patrons. Your patronage helps to cover the costs of producing, hosting, and distributing Winning with the Word to the four corners of the earth. Patrons receive special benefits, including free books, short stories, podcasts, and videos. So, join my wonderful team of Patrons and become a part of something great!
To become a patron, go to https://www.patreon.com/winningwiththeword 
I would like to thank all of my patrons who are making this podcast possible. I could not do this without you!
Finally, be sure to check out my latest non-fiction book, The Iron Saint. This book, modeled after The Iron Man triathlon, talks about the coming persecution of the Church in America and how you can prepare for it. The Iron Saint is available on Amazon, Apple Books, Barnes & Noble, Kobo, and other major book purchasing venues. You may also find it on my website at maryanndiorio.com/book-table. Get a copy for your pastor as well.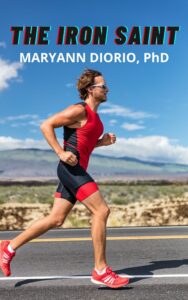 To subscribe to Winning with the Word, click here.
To receive my monthly newsletter, click here.
To become a patron of Winning with the Word, click here.
__________________________________________________________________
Copyright 2000-2022 by Dr. MaryAnn Diorio. All Rights Reserved. This article may not be published or printed in any form whatsoever without the written permission of Dr. MaryAnn Diorio. You may contact her at info@maryanndiorio.com to request permission.
Amazon.com Required Disclosure: MaryAnn Diorio is a participant in the Amazon Services LLC Associates Program, an affiliate advertising program designed to provide a means for sites to earn advertising fees by advertising and linking to Amazon.com.Disclaimer: This site uses cookies. Your continued use of this site constitutes your consent to our use of cookies. 
________________________________________________________________________