WINNING WITH THE WORD
"Winning with the Word" is a weekly blog that will help you to be a winner in life by applying God's principles for living the abundant life as found in the Bible, God's manual for life.
AN INVITATION TO YOU: To follow this blog, click here.
If this blog has blessed you, please encourage your family and friends to subscribe as well. Thank you!
Be sure to check out our Featured Book of the Week at the end of this post.
______________________________________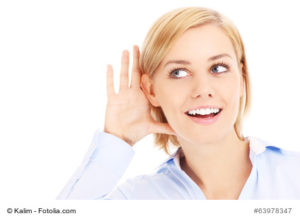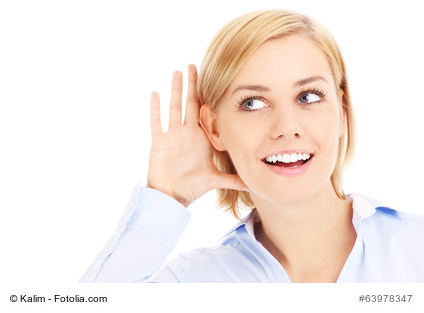 Do you prefer listening instead of reading? Then click below to listen to today's blog post on podcast.
______________________________________
Hello and Happy Day! This is Dr. MaryAnn Diorio, novelist and life coach, welcoming you to another episode of Winning with the Word. Today is February 8, 2021, and this is Episode #2 of Series 2021.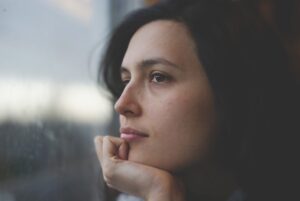 In my last blog post and podcast, I talked about how to think like a winner. We explored certain principles from the Bible that, if applied, will help us to win in life. If you did not listen to that podcast, I encourage you to go back and listen to it.
Today, we're going to discuss strategies for thinking in a way that will ensure that our thoughts will lead us to success. By success, I do not mean only financial success. More importantly, I mean peace of mind, good health, and joy in living.
The strategies I will discuss always work if we work them, because they originate in God's Holy Word, the Bible. And the Bible is Truth in written form.
So, let's begin.
Principle #1: Our life is shaped by our thoughts.
This is a law established by God, a law that we cannot change, just as we cannot change the law of gravity.
Because this law cannot change, we can either adapt to it or rebel against it. If we are wise, we will adapt to the law and allow it to work in our favor.
Several Scripture verses teach this principle that our thoughts shape our lives. For instance, in my last podcast, we unpacked Proverbs 23: 7: "As a man thinks in his heart, so is he." We saw that the way we think in our hearts will determine the way our lives turn out. We also learned what the Bible means by the heart.
The second principle in controlling our thinking is found in Romans 12: 2 NKJV: "And do not be conformed to this world, but be transformed by the renewing of your mind, that you may prove what is that good and acceptable and perfect will of God."
In this verse, we learn that in order to prove–or experience–God's perfect will, we need to be transformed. In order to be transformed, we must renew our minds. Renewing our minds means training them to think in a new way, a way different from the way we have been thinking up until now.
But the key here is that the new way of thinking we must choose is God's way of thinking as found in the Bible. Any other way of thinking will not give us the desired result of a successful life.
So, Principle #2 can be summarized as follows: We experience God's perfect will for our lives by changing the way we think and aligning our thinking with the Bible.
So many of us have believed lies all of our lives. We have embraced these lies as truth. Consequently, we have experienced the negative effects of those lies.
For example, we may have been told as children that we would never amount to much or that we were clumsy or stupid or fat. We may have been told that we were unwanted or an accident or a mistake. Whatever the case may be, we accepted those lies as truth, and those lies have controlled us all of our lives.
Yet, we may not even be aware that we are being controlled by lies. Instead, we suffer silently the emotional pain of broken relationships, damaged careers, and other failures, totally unaware that all of this suffering is caused by the lies we believe.
But I have great news for you! Jesus Christ has come to set us free! To give us life and life more abundantly (John 10: 10). We have only to accept that abundant life by inviting Jesus into our broken lives. He is Life!
Unless we receive Jesus as our Savior and Lord, we will not experience the fullness of the abundant life that He died to give us. It all starts with accepting Christ–in other words, with being born again. Once we are born again, the Holy Spirit begins the process of cleaning us up and making us like Jesus.
We don't come to Christ already cleaned up. No. That would be impossible. We come to Christ in order to get cleaned up. So don't let your sin and your failures hold you back. Come to Jesus now!
After we come to Jesus, the Holy Spirit begins the lifelong process of cleaning us up. A huge part of this process is helping us to get rid of the lies we believe.
When I first became a Christian, my life was controlled by many lies. As a result, I suffered much emotional and physical pain. That pain drove me to Christ Who then began in me the process of demolishing the lies and rebuilding my life on the Truth.
So, if you are reading this blog post or listening to this podcast, I understand. I've been there. And I can tell you with all sincerity of heart that you can come out of that painful place and know a joy and a peace beyond your wildest dreams.
That joy and peace are found only in Jesus Christ. And it is He alone who will help you to change your thinking to align with His. Indeed, what the Bible means by renewing the mind is to stop thinking the world's way and to start thinking God's way.
Well, how do we do that?
It is a three-step process that involves identifying the lies we believe; repenting of having believed them: and replacing those lies with the truth as found in the Holy Bible.
So, in three simple words, the three steps are:
1. Identify.
2. Renounce (Repent).
3. Replace.
So many of us have believed lies all of our lives. We have embraced those lies as truth. Consequently, we have experienced the negative effects of those lies as they destroyed our lives and kept us from experiencing what Jesus died to give us.
But God wants to set us free! And the way we cooperate with Him in that process is by renewing our minds.
The final strategy for success that I'd like to discuss with you today is found in the Book of Joshua 1: 8: "This Book of the Law shall not depart from your mouth, but you shall meditate in it day and night, that you may observe to do according to all that is written in it. For then you will make your way prosperous, and then you will have good success."
This verse reveals Principle #3: Obeying God's Word is the only way truly to succeed in life. Success involves far more than money. It involves peace of mind, physical well-being, and healthful relationships. Obeying the Bible will give us all of these things.
But it all happens because we align our thinking with what the Bible teaches. In other words, we obey the Word of God. We do life His way, not our way. His way always works. Our way doesn't.
Remember this: How we think determines our destiny!
Once we recognize the lies we have believed, and once we have repented of them and renounced them, and once we have replaced them with the truth, we still have something else to do. We still must continually monitor our thoughts to determine if they are from God or from the enemy. In short, as the three-year-old little boy of a friend of mine once said, we have to think about what we are thinking about.
The only way to do this effectively is to know what God says in His Word. When we do, we will instantly recognize a lie. When we recognize a lie, we must then lasso it, take it captive–as the Bible says–and give it to Jesus. We must lay that lie at the foot of the Cross where it was defeated once and for all. And then we must replace that lie with the truth.
Renewing the mind is a lifelong process. The Bible describes it as the process of sanctification in John 17: 17: "Sanctify them by Your truth. Your word is truth." The encouraging news is that the Holy Spirit helps us in this process. We read this in Philippians 2: 13: " . . . for it is God who works in you both to will and to do for His good pleasure."
So, be encouraged that you are not in the mind-renewing process all by yourself. The Holy Spirit is with you, leading you and guiding you into all truth.
But perhaps you do not know the Holy Spirit. Perhaps you do not have Him in your life to help you to renew your mind. If this describes you, then let me urge you to accept Jesus Christ as your Savior and Lord. When you do, the Holy Spirit of Jesus will come into your life. He will give you a new spirit and make you a new creation on the inside.
If you have not yet accepted Jesus Christ as your Savior and Lord, pray this simple prayer with me now:
Lord Jesus, I want to know You. I receive You now as my Savior and Lord. Forgive me of my sin. Cleanse me of all unrighteousness. Give me Your grace to follow you all the days of my life. Thank You for satisfying my need for You. I ask and receive in Your precious Name. Amen.
If you prayed this prayer sincerely, please write to me at drm@maryanndiorio.com. I would like to send you a free e-booklet that will help you get started in your walk with Christ. I also encourage you to get yourself a Bible and read it every single day. The Bible is God's love letter to you, His manual for your life. In the Bible, God reveals Who He is, and He instructs you how to live.
Finally, ask the Lord to lead you to the church of His choice for you where you can learn about Him and have fellowship and encouragement with other Christ-Followers.
If you are not yet a subscriber to the Winning with the Word blog and podcast, I urge you to click on the link below to subscribe now so you won't miss a single weekly episode. For those who are listening, the URL is
https://landing.mailerlite.com/webforms/landing/w4q0z
For those of you who may not know, I write fiction about many of the issues I deal with in this blog and podcast. I encourage you to visit my website bookstore at maryanndiorio.com/book-table .
If you have been blessed by this blog and podcast, I encourage you to share them with others. I also invite you to become a Winning with the Word patron on Patreon. As a patron you will enjoy special benefits only for my patrons. Just go to Patreon.com and search for Winning with the Word to join. I would like to thank all of my patrons who are making this podcast possible. We now reach 34 countries all over the world. I could not do this without your help.
Until next time, remember that God loves you just as you are and just where you are and that He will help you to keep on winning with the Word!
PLEASE TWEET:"How to Control Your Thinking" by Dr. MaryAnn Diorio (CLICK TO TWEET)
Please tell your family and friends about "Winning with the Word," and please pass this post on to them. Thank you!

To subscribe to "Winning with the Word", click here.
To receive my monthly newsletter, click here.
Now it's your turn: How do you control your thoughts? Please leave your comment in the Comment Box below. Thank you.
______________________________________________________
Photo Source: Pixabay
________________________________________________________________________
Featured Book of the Week: THE IRON SAINT by MaryAnn Diorio, PhD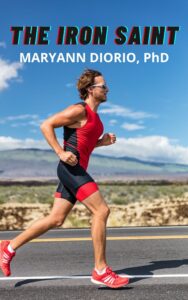 The Church in America is on the verge of a tremendous spiritual awakening, an awakening that will first be fueled by persecution unlike anything we have ever seen before in this land. Indeed, a prophetic word given in my home church during the month of November gave this warning to the Church: "Prepare for the fire of persecution!"
But the Church is not ready for this persecution. For the most part, the Church in America has been weak and lukewarm. Flabby and lazy. Consumed with the world and not with the things of God. As a result, the Church has been deceived and has subverted the divine order of things.
In THE IRON SAINT, Dr. MaryAnn Diorio seeks to help equip the saints for the work of true, integritous, and effective ministry. As a teacher in the Body of Christ, it is her burning desire to help correct this devastating error.
In THE IRON SAINT, Dr. Diorio has outlined a plan of action for strengthening the Church through uncompromising obedience to the Word of God. This plan of action is based on her own 50 years of walking with the Lord and being led by His Holy Spirit.
If you are a born-again believer and member of the Body of Christ, make this book a top reading priority.
E-BOOK FORMAT

_________________________________
Check out these three popular Winning with the Word podcasts below. You may also search for a particular topic in the search box at the top of the sidebar on this page.
__7 Signs That the Tribulation Is at Hand
__The Dangers of Generation Separation
__How to Deal with the "New Normal"
__What to Do When Your Child Goes Astray
__Is the World Coming to an End?
Are you new to this blog? If so, what is the "Winning with the Word" blog and why will it bless you to read it?
"Winning with the Word" is a weekly blog that helps you to deal with the daily problems of life by using the Bible as your guide to solving them. The Word of God will make you a success in life!
AN INVITATION TO YOU: To subscribe to Winning with the Word, click here.
_____________________________________________________________
Copyright 2000-2021 by Dr. MaryAnn Diorio. All Rights Reserved. This article may not be published or printed in any form whatsoever without the written permission of Dr. MaryAnn Diorio. You may contact her at info@maryanndiorio.com to request permission.
Amazon.com Required Disclosure: MaryAnn Diorio is a participant in the Amazon Services LLC Associates Program, an affiliate advertising program designed to provide a means for sites to earn advertising fees by advertising and linking to Amazon.com.Disclaimer: This site uses cookies. Your continued use of this site constitutes your consent to our use of cookies.