RUNNING YOUR RACE TO WIN
"Guard your heart above all else, for it determines
the course of your life." ~ Proverbs 4:23
________________________________________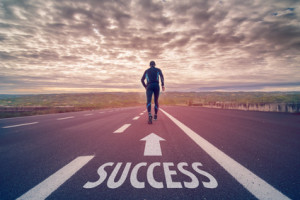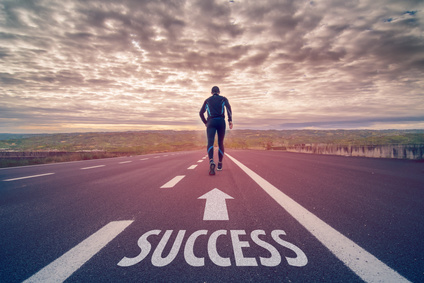 If you are a follower of Yeshua, you are in a race.  Your goal is to win the race, and your prize is God's call upward to Heaven in Christ (Philippians 3:14).  In other words, you are running toward the eternal prize of salvation in Jesus Christ.
How is your race going? Are you strong and steady, or slow and shaky? Are you going full speed ahead, or are you running out of steam? Are you close to giving up, or have you already stopped running?
If you're finding that your race seems overwhelming, here are a few tips to help you catch a second wind:
1) Ask Holy Spirit to fill you again. And again. And again. And again. To follow Jesus, we need a continual infilling of Holy Spirit's power.  One drink from His well is not enough.  A runner needs water while running.  We need the living water of the Holy Spirit to replenish us while running our race.
2) Take time to worship the Lord. Worshiping God through singing, dancing, and quiet meditation will get your spiritual muscles working again. Worship is one of the best ways to renew your strength so that you can keep on running your race.
3) Pray in tongues. Scripture says that praying in tongues (also called praying in the spirit) builds up the one who is speaking in tongues (I Corinthians 14:4).  Speaking in tongues recharges your spiritual battery, giving it renewed power to continue your race.
4) Stay focused on your goal. Satan will send distractions in the form of trials and temptations to get you off track. Just when things are going well in your race, he will place an obstacle across your path.  Expect these distractions and prepare for them through prayer and fasting. Let nothing keep you from finishing your race.
5) Rely on the Lord to help you.  Our Lord is invested in your race. He is right there with you, encouraging you to finish.  Keep your eyes on Him.  If you do, you will finish your race and receive the crown of life that God promises to those who endure to the end (Matthew 24:13).
Are you running your race with Jesus as your goal? To help you do so, read YOU WERE MADE FOR GREATNESS! and discover how to compete for the only prize that matters: Jesus Christ!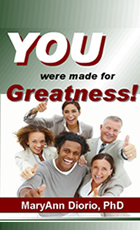 You may leave a comment by clicking here. To receive these blog posts in your emailbox, please click here.

If you found this post helpful, please pass it on to someone who can benefit from reading it. Thank you!
If you have any questions, you may contact me as follows:
Email: drmaryann@maryanndiorio.com
Snail Mail: PO Box 1185, Merchantville, NJ 08109
Tel. 856-488-3580
____________________________________________________________________
Copyright 2015 by Dr. MaryAnn Diorio. All Rights Reserved. This article may not be published or printed in any form whatsoever without the written permission of Dr. MaryAnn Diorio. You may contact her at maryann@maryanndiorio.com to request permission.
Photo Source: Fotolia.com
Amazon.com Required Disclosure:  MaryAnn Diorio is a participant in the Amazon Services LLC Associates Program, an affiliate advertising program designed to provide a means for sites to earn advertising fees by advertising and linking to Amazon.com.
Dr. Diorio is a Certified Life Coach, a Certified Biblical Counselor, and a Certified Behavioral Consultant. She is also an award-winning, widely published author of fiction for children and adults. You may reach her at maryann@maryanndiorio.com  or via one of her social media venues below: