"Guard your heart above all else, for it determines
the course of your life." ~ Proverbs 4:23
"Matters of the Heart" is a weekly blog that deals with the deepest issues of the human heart, the issues we all face but sometimes don't want to talk about. The heart is the programming center of our lives. What is programmed into our heart will affect every area of our lives. Learn how to examine your heart and how to program your heart for success.
AN INVITATION TO YOU: To follow this blog, click here.
If this blog has blessed you, please encourage your family and friends to subscribe as well. Thank you!
________________________________________________
Rudeness. Ruthlessness. Rebellion. We are witnessing all three in our culture today in proportions that were unimaginable less than a decade ago. Why is this happening, and what is the real cause?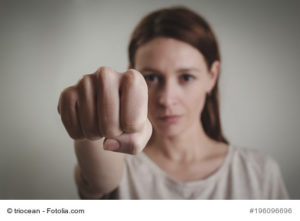 In the second Book of Thessalonians, the Apostle Paul gives us the reason for the unbridled lawlessness we are now seeing all around us:
"For the secret power of lawlessness is already at work; but the one who now holds it back will continue to do so till he is taken out of the way. And then the lawless one will be revealed, whom the Lord Jesus will overthrow with the breath of his mouth and destroy by the splendor of his coming. The coming of the lawless one will be in accordance with how Satan works. He will use all sorts of displays of power through signs and wonders that serve the lie, and all the ways that wickedness deceives those who are perishing. They perish because they refused to love the truth and so be saved. For this reason God sends them a powerful delusion so that they will believe the lie and so that all will be condemned who have not believed the truth but have delighted in wickedness." -2 Thessalonians 2: 7-12 NLT.
Notice this part of the verse: "The coming of the lawless one will be in accordance with how Satan works." This statement tells us that lawlessness is directly related to Satan.
Lawlessness is the result of rebellion. Satan fell from his position as Chief Worshipper in Heaven because he rebelled against God. All lawlessness proceeds from Satan and is instigated by him. In a land that has turned its back on God, it is no wonder that lawlessness is increasing. If lawlessness is the fruit of rebellion, then rebellion in our country is increasing because lawlessness is increasing.
"A culture that rejects Truth is doomed to destruction." – Dr. MaryAnn Diorio
Paul notes that people become lawless when they refuse to love the truth and to be saved by it (v. 10b). Our culture has rejected truth and is now suffering the consequences of doing so. In my 48 years of walking with Jesus, I have learned these four things about Truth:
__Truth never changes.
__Truth is universal and applies to all people in all places and at all times of history.
__Truth offends.
__Truth alone sets us free.
A culture that rejects truth is doomed to destruction. We in America have, as a society, rejected Truth. Such rejection is rebellion, and rebellion leads to lawlessness.
The Word of God prophesies that the spirit of lawlessness will be unleashed in greater measure during the last days. We are witnessing the fulfillment of that prophecy before our very eyes. Only while the Church is still here will the spirit of lawlessness be restrained from being completely unleashed. After the Rapture, when the Church is removed from the earth, the spirit of lawlessness will be unleashed in all of its raw fury with the rise of the AntiChrist and his globalist takeover.
If you have not yet accepted Jesus Christ as Your Savior and Lord, do so now!
Click here to learn how.
Jesus said this about Himself: "I am the Way, the Truth, and the Life. No one comes to the Father except through Me"(John 14: 6). To accept Jesus is to accept Truth.
Prayer for Today: Lord God, I pray for all those reading this that You would touch their hearts with the truth of Your Word. If they do not yet know You, I ask that You would reveal Yourself to them in a way that they would understand. I thank You, Lord, that, when all is said and done, Truth will win out over evil. In Jesus' Name. Amen!

Now, it's YOUR turn: Please share your questions and insights in the Comments box below. Thank you!
TWEETABLE: "The Spirit of Lawlessness: Sign of the End Times" by Dr. MaryAnn Diorio @DrMaryAnnDiorio (Click to Tweet)

____________________________________________
To be sure you don't miss any of my future blog posts, you may wish to subscribe to Matters of the Heart. CLICK HERE.
____________________________________________
____________________________________________
Check out my You-Tube series, YOU WERE MADE FOR GREATNESS!, based on my popular book by the same title.
_______________________________________________
NOW AVAILABLE!
THE ITALIAN CHRONICLES: The Complete Trilogy
in a single e-book or print format.
Save almost $4.00 over the purchase price
of the three individual novels.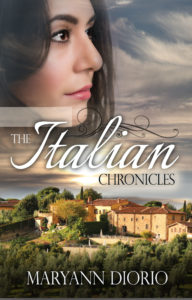 _______________________________________________
AVAILABLE FOR ORDER NOW!
_______________________________________________
Need a break? Read my latest short story, "Fire-Engine Love." Only $1.99!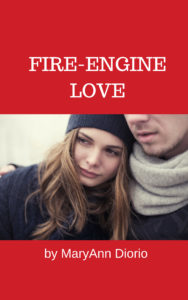 Tammie Burke is expecting her second child. But when her husband is suddenly taken from her, Tammie faces the fear of having to raise their two children alone. Will her faith in God help her to put her life back together?
_______________________________________________
THE ITALIAN CHRONICLES TRILOGY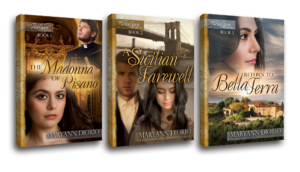 _______________________________________________
For additional encouragement, check out my podcasts at the following links:
___________________________________________
Copyright 2018 by Dr. MaryAnn Diorio. All Rights Reserved. This article may not be published or printed in any form whatsoever without the written permission of Dr. MaryAnn Diorio. You may contact her at info@maryanndiorio.com to request permission.
Amazon.com Required Disclosure: MaryAnn Diorio is a participant in the Amazon Services LLC Associates Program, an affiliate advertising program designed to provide a means for sites to earn advertising fees by advertising and linking to Amazon.com.
Disclaimer: This site uses cookies. Your continued use of this site constitutes your consent to our use of cookies.
SaveSave
SaveSave
SaveSave
SaveSave
SaveSave
SaveSave
SaveSave
SaveSave
SaveSave
SaveSave
SaveSave
SaveSave
SaveSave
SaveSave
SaveSave
SaveSave
SaveSave