Guard your heart above all else,
for it determines the course of your life." ~ Proverbs 4: 23
_________________________________________________
AN INVITATION TO YOU: To follow this blog via Facebook, click here. If you are not on
Facebook or would prefer to subscribe via a different venue, please check the sidebar
to the right for subscription options. Thank you!
__________________________________________________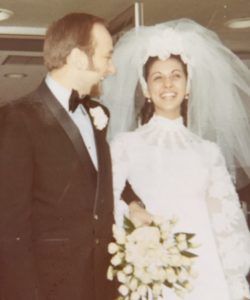 Last month, my husband and I celebrated our 48th wedding anniversary! Praise the Lord!
Young people often ask us how we stayed married for so long. While I can understand this question, given that those who ask it are usually Millennials, I still find it strange.
You see, my husband Dom and I grew up in an era when divorce was rare, and couples entered marriage with the mindset that they would make it work, no matter what. Divorce was not an option on our radar. Lifelong commitment was!
So, today I'd like to share a few reasons that my husband and I have built a strong marriage, a marriage that gets stronger every single day:
1) Both of us entered marriage with the firm conviction and the unwavering commitment that divorce would never be an option. Period!
2) Both of us entered marriage with the attitude that marriage is not 50-50 but 100-100. Each of us gives 100% to the other. We do not measure or keep score of what we do for each other. When we see a task that needs to be done, the one who is available and able to do it at the moment does it.
3) Both of us understand that marriage was instituted by God and is meant to reflect Christ's love for the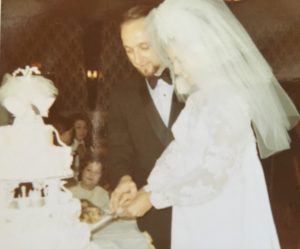 Church. We seek, therefore, to be a witness for Jesus Christ in and through our marriage. We put Him first in each of our lives, and we put Him first in our marriage. Each of us starts the day spending time in God's Presence through worship, prayer, and Bible study. We also study the Word together, pray together, and attend church together.
4) Both of us understand that Satan hates marriage and will do whatever he can to destroy marriages, especially Christian marriages. When the enemy attempts to cause problems in our marriage–as he does in all marriages–we remember that we are not at odds with each other but that we are a team united against a common enemy who is out to destroy us. Because we are in Christ, we expect to overcome every single time because Jesus has already defeated Satan. Hallelujah!
5) Both of us do our best to laugh at least once a day–usually several times a day. My husband has a great sense of humor and can find humor in almost any situation. I have learned from him to look for the humor in the mundane, although I usually "get" jokes about a week after I hear them. 🙂
6) Both of us have learned to respect and honor our differences and to capitalize on them. As my husband has often said, "If we were exactly alike, one of us wouldn't be necessary."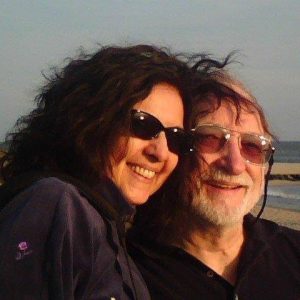 7) Both of us have learned that love is, first and foremost, a decision and not a feeling. Love is an act of the will–a decision to put the other's needs above one's own, no matter how we may feel at the moment.
8) Each of us has learned to treasure the other as a unique creation of God. We respect each other as a precious child of God, and we do our best to treat each other with the constant knowledge that we will have to answer to God for how we treated His child.
Marriage takes work. God's primary goal in marriage–and in life, in general–is not to make us happy but to make us holy. As we yield to our Lord, obeying His will as revealed in His Word, we will have not only deeply enriching marriages but also deeply enriching lives. The choice is ours!
Now it's YOUR turn! What are your secrets for a successful marriage? Please comment in the box below. Thanks!
TWEETABLE: "Secrets for a Successful Marriage" by Dr. MaryAnn Diorio (CLICK TO TWEET)

In my latest novel, RETURN TO BELLA TERRA, heroine Maria Landro learns one of the secrets of a successful marriage.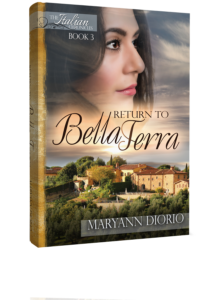 A mother, her son, and the man who threatens to come between them . . .
Available now on Amazon.
STAY IN THE LOOP:

If you found this post helpful, please forward it to a friend or relative. Thank you!
Please check our archives in the right sidebar for older posts on a variety of topics. You may also search for a particular topic in the search box at the top right.
Some of our most popular posts:
—Horoscopes? Ouija Boards? Séances? Are They Really Harmless?

—Are You Afraid of Confrontation?
—How to Recognize a Controlling Spirit

For additional encouragement, check out my podcasts at the following links:
A Moment with MaryAnn – Podcasts on Living the Good Life
Winning with the Word Podcast Series
Write Your Heart Out! – Podcasts for Writers
NOTE: If you are struggling to know your purpose in life, I can help you! As a highly experienced Certified Life Coach, I will help you set priorities in line with your God-given purpose. For more information or to set up a phone appointment, please send me an email at drmaryann@maryanndiorio.com. You'll be taking a major step toward fulfilling your destiny!
Please tell your family and friends about this blog and please pass this post on to them. Thank you!
______________________________________________________________
Copyright 2001-2017 by Dr. Mary Ann Diorio. All Rights Reserved.
Matters of the Heart is a weekly blog that deals with the deepest issues of the human heart, the issues we all face but sometimes don't want to talk about. The heart is the programming center of our lives. What is programmed into our heart will affect every area of our lives. Learn how to discover what is in your heart and how to program your heart for success.
AN INVITATION TO YOU: To follow this blog via Facebook, click here. If you are not on Facebook or would prefer to subscribe via a different venue, please check the sidebar to the right for subscription options. Thank you!
Post Footer Content

____________________________________________

____________________________________________