"Guard your heart above all else, for it determines
the course of your life." ~ Proverbs 4:23
_______________________________________
After watching the horrific video clip with Dr. Nucatola of Planned Parenthood, I could not sleep. I lay in bed, pondering the depths of depravity to which our country has fallen. Over the last sixty-five years that I can remember (and I'm almost seventy years old), our country has been sliding on the slippery slope to utter corruption.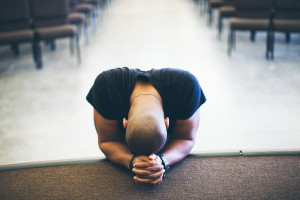 Photo Source: Lightstock Photo ID: 62571
A country that kills its own babies is a sick, sin-ridden country! It doesn't get any worse than that, folks.
Grief overwhelmed me as our Lord began to show me in my spirit the unspeakably horrific nature of our national sin. What I saw sickened me. I could only imagine how it sickens the heart of the Father. My daughter Lia has rightly said that "We are no different from those who, in ancient times, sacrificed their children on the altar of Moloch."
"A country that kills its own babies is a sick, sin-ridden country!"
I began to repent for America, the land that was once the land of the brave and the home of the free but now seems to have become the land of the spineless and the home of the licentious.
As I lay in bed thinking about the 55 million babies we have brutally slaughtered, I asked myself several questions. I invite you to ask yourself these same questions and to think about their implications:
• How many future babies were in the sperm and eggs of those 55 million babies? And in their future babies? And in their future babies? And on and on? How many billions, if not trillions, of people have we actually lost?

• How many future spouses did those 55 million babies represent? Spouses whom God intended to be lifelong companions to others of their generation who were not subjected to the abortion knife?
• How many of those 55 million aborted babies will never experience the joy of parenting their own children nor the joy of seeing their own grandchildren? For these generations have also been viciously cut off.
• How many parents who aborted their babies will never have the caring help they need in old age, the caring help that children usually provide?
• How much outstanding talent did America lose in those 55 million babies? How many leaders, inventors, scientists, teachers, authors, artists, composers, farmers, doctors, engineers, computer experts, carpenters, plumbers, electricians, etc., were in those 55 million murdered babies?
• How much economic contribution to our society died with those innocent babies?
When I thought I could not bear it any longer, Holy Spirit spoke this heart-breaking question to me:
Of how many immortal souls has America robbed God the Father? Children meant to be a part of His family? Souls that would have been the offspring of those 55 million murdered babies and of their countless progeny? Souls that would have been a part of God's eternal family in Heaven?
At Holy Spirit's words, my heart broke.
Then Holy Spirit spoke to me again. "But just as the depth of your nation's sin is great, so is My mercy far greater!"
America, it is time to fall on our faces and repent! To throw ourselves on God's mercy. The blood of these slaughtered children cries out to the Father, and their voices will not be silenced until justice is done in the land.
_______________________________
Available in Kindle and print versions.
You may leave a comment by clicking here. To receive these blog posts in your emailbox, please click here.

If you found this post helpful, please pass it on to someone who can benefit from reading it. Thank you!
If you have any questions, you may contact me as follows:
Email: drmaryann@maryanndiorio.com
Snail Mail: PO Box 1185, Merchantville, NJ 08109
Tel. 856-488-3580
________________________________
Copyright 2015 by Dr. MaryAnn Diorio. All Rights Reserved. This article may not be published or printed in any form whatsoever without the written permission of Dr. MaryAnn Diorio. You may contact her at maryann@maryanndiorio.com to request permission.
Photo Source: Fotolia.com File: #40298475 | Author: mariazin
Amazon.com Required Disclosure:  MaryAnn Diorio is a participant in the Amazon Services LLC Associates Program, an affiliate advertising program designed to provide a means for sites to earn advertising fees by advertising and linking to Amazon.com.
Dr. Diorio is a Certified Life Coach, a Certified Biblical Counselor, and a Certified Behavioral Consultant. She is also an award-winning, widely published author of fiction for children and adults. You may reach her at maryann@maryanndiorio.com  or via one of her social media venues below: