Guard your heart above all else, for it determines
the course of your life." ~ Proverbs 4:23
______________________________________
Submission. To many, it's a dirty word. But to one who understands its true meaning, submission protects and brings blessings.
What, exactly, is submission? Simply put, submission can be defined as a willingness to function under the authority of another.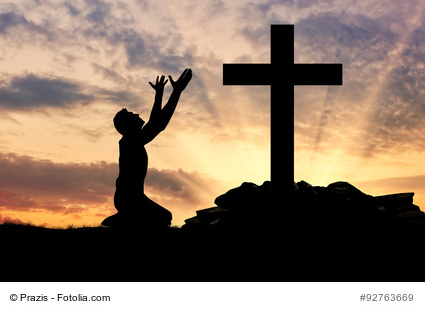 Where does the concept of submission originate? It originates in the Godhead Itself, where the Son willingly submits to the Father. We see, therefore, that submission is inherent in God's design for social order. Submission, in short, is a divine attribute of God, an attribute that He commands us to emulate and implement in our own lives.
Submission is at the core of healthful relationships. Children submit to parents. The wife submits to the husband who has been ordained by God as the head of the family. Employees submit to employers.Without such submission to authority, there would be chaos in our society.
Submission, however, has boundaries. For example, we must not submit in matters of sin.  Nor does submission mean being a doormat and allowing an authority figure to abuse us. On the contrary, submission must be a free act of the will and rendered out of respect for the office of the person in authority.
Notice I said the "office" of the person in authority, not necessarily the "person" in authority.  For example, my employer may be living an immoral life. In such a case, I do not have to respect his lifestyle, but I must respect the office he holds as my employer.
What should we do when the person in authority over us is making a decision that will be to our detriment? In such a case, we should appeal to the higher authority.  In the workplace, this may be a supervisor above one's boss.  In the family, where the husband is the authority, a wife should appeal to God, the Higher Authority.
Satan has perpetrated a lie about submission, a lie that has led to rebellion and the breakdown of the family, the church, and society, in general. When we understand submission from God's point of view, we will discover that it is a great gift for bringing order out of chaos.
Most of all, our Lord's submission to the will of His Father resulted in eternal life for all of us.  Had Jesus refused to submit, we would be doomed to eternal damnation.  Let us thank Him for submitting His will to the will of the Father, and let us ask His Help in submitting our wills to those in authority over us.
TWEETABLES:
"Submission does not mean being a doormat." ~ Dr. MaryAnn Diorio (Cick to Tweet)
"Submission: Blessing or Bane" by Dr. MaryAnn Diorio (Click to Tweet)
___________________________________________________________ 
I welcome your comments. You may leave a comment by clicking here.
To receive these blog posts in your mailbox, please click here.
If you found this post helpful, please forward it to a friend. Thank you!
____________________________________________
____________________________________________
____________________________________________
If you have any questions, you may contact me as follows:famil
Email: drmaryann@maryanndiorio.com
Snail Mail: PO Box 1185, Merchantville, NJ 08109
Tel. 856-488-3580
________________________________
Copyright 2015 by Dr. MaryAnn Diorio. All Rights Reserved. This article may not be published or printed in any form whatsoever without the written permission of Dr. MaryAnn Diorio. You may contact her at drmaryann@maryanndiorio.com to request permission.
Amazon.com Required Disclosure: MaryAnn Diorio is a participant in the Amazon Services LLC Associates Program, an affiliate advertising program designed to provide a means for sites to earn advertising fees by advertising and linking to Amazon.com.
Dr. Diorio is a Certified Life Coach, a Certified Biblical Counselor, and a Certified Behavioral Consultant. She is also an award-winning, widely published author of fiction for children and adults. You may reach her at maryann@maryanndiorio.com or via one of her social media venues below:
Website: www.maryanndiorio.com
Blog (Matters of the Heart): http://www.networkedblogs.com/blog/maryanndiorioblog
Amazon Author Central: http://www.amazon.com/author/maryanndiorio
Facebook: http://www.Facebook.com/DrMaryAnnDiorio
Twitter: http://Twitter.com/@DrMaryAnnDiorio
Goodreads: http://www.goodreads.com/author/show/6592603
LinkedIn: http://www.linkedin.com/profile/view?id=45380421
Pinterest: http://www.pinterest.com/drmaryanndiorio/
Google+: http://plus.google.com/u/0/+DrMaryAnnDiorio
YouTube: http://www.youtube.com/user/drmaryann