WINNING WITH THE WORD
"Winning with the Word" is a weekly blog that will help you to be a winner in life by applying God's principles for living the abundant life as found in the Bible, God's manual for life.
An invitation for you:
To subscribe to this blog, click here. 
To subscribe to this podcast, click here.
If this blog and podcast have blessed you, please encourage your family and friends to subscribe as well. Thank you!
Be sure to check out our Featured Book of the Week at the end of this post.
______________________________________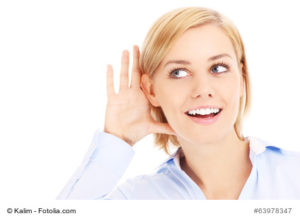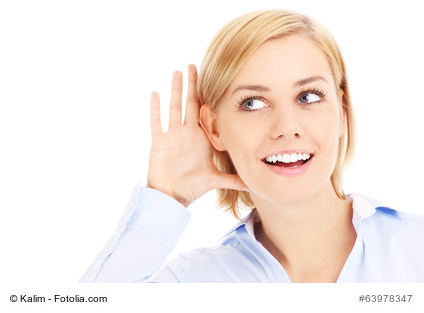 Do you prefer listening instead of reading? Then click below to listen to today's blog post on podcast.
___________________________________________________________________________

Hello and Happy Day! This is Dr. MaryAnn Diorio, novelist and life coach, welcoming you to another episode of Winning with the Word. Today is Monday, July 25, 2022, and this is Episode #30 of Series 2022. This episode is titled "The Four C's of a Great Marriage."
_________________________________________
My younger daughter was married two weeks ago to a wonderful, Godly man in a beautiful ceremony. The officiating pastor gave a wonderful message on the three C's of marriage: Companionship, Commitment, and Covenant. I would like to expound on that message here and add another C: Communication.
Let's explore each of these four C's of a great marriage one by one.
1. COVENANT. The most important point about a marriage is that it is a covenant. A covenant is more than a contract. According to Noah Webster's 1828 Dictionary, the precursor of today's Webster's Dictionary, a covenant is "a binding agreement." In other words, a covenant imposes an obligation on the part of each party to keep the agreement until the death of one of the parties.
Whereas a contract involves two people, a covenant involves three: the man, the woman, and God. Because God is involved in a covenant, it is deemed by Him to be unbreakable. Hence, His warning in Mark 10: 9 NASB: "Therefore, what God has joined together, no person is to separate." A covenant, therefore, is sealed with a vow before God to honor the covenant until death. 
2. COMMITMENT. The strength of a marriage depends on the integrity of the husband and the wife to remain committed to the marriage no matter what the cost of that commitment. Every marriage will have its trying times. Trials are part of God's plan to conform us to the image of Christ. Just as making a muscle strong requires repeated resistance, so does making a marriage strong require repeated trials. 
One of the most important lessons I've learned about marriage and about life, in general, is that God's goal for us is not our happiness but our holiness. Trials help to make us holy if we maintain the Biblical perspective toward trials. Trials are for our spiritual growth. But whether we grow or not through our trials depends on our attitude toward them. 
Something amazing happens when we resist and overcome trials. We not only become holy; we also become happy.
3. COMMUNICATION. Good communication is key in cultivating a good marriage. The Bible is full of principles for good communication. Here are a few of them:
__James 1: 19 – "Everyone should be quick to listen, slow to speak and slow to become angry." 
__Proverbs 10: 19 – "When words are many, sin is not absent, but he who holds his tongue is wise."
__Proverbs 12: 18 – "Reckless words pierce like a sword, but the tongue of the wise brings healing."
4. COMPANIONSHIP. When the three elements above–Covenant, Commitment, and Communication–are put into practice, then beautiful, intimate companionship follows. Companionship is oneness of soul. The Word says that in a marriage, the two become one flesh (Mark 10: 8). The flesh is comprised of both the body and the soul. Therefore, "one flesh" does not mean only physical oneness. It also means oneness of soul. 
My husband and I have been married for 52 years. We continually implement these four C's of marriage, and we can tell you that they work. A good marriage is built by keeping Christ at the center of your life and at the center of your marriage.
If Jesus is not yet the center of your life, make Him so right now. Pray this simple prayer with me:
Lord Jesus, I repent of my sin. I want to make You the Center of my life. I ask You to forgive me and to cleanse me of all unrighteousness. I receive You now as my Savior and my Lord. Thank You for saving me. In Your Name I pray. Amen.
If you sincerely prayed this prayer, welcome to God's family! Please write down today's date. It is your spiritual birthday. And please write to me at drmaryann@maryanndiorio.com. I would like to send you a free PDF booklet, titled After You're Born Again. This booklet will help you to get started in your walk with Jesus.
I also encourage you to get yourself a Bible and read it every single day. The Bible is God's love letter to you, His manual for your life. In the Bible, God reveals Who He is, and He teaches you how to live.
Finally, ask the Lord to lead you to the church of His choice for you where you can learn Truth and experience fellowship and encouragement with other Christ-Followers. It is critically important in these last days to fellowship with other believers who are mature in Christ and who can guide you as you grow in Him.
If this podcast has helped you in any way, please consider supporting it by becoming one of my valued patrons. Just go to patreon.com/winningwiththeword to join my wonderful Team. Patrons receive numerous benefits in appreciation for their support. 
Until next time, remember that God loves you just as you are and just where you are, and that He will help you to keep on Winning with the Word!
________________________________
Featured Book of the Week: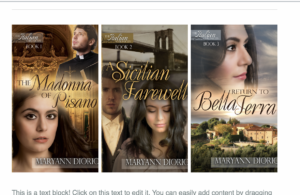 The Italian Chronicles Trilogy
Are you looking for an entertaining, inspirational summer read? Then check out The Italian Chronicles Trilogy by Yours Truly.
Book 1: The Madonna of Pisano
A young woman, a priest, and a secret that keeps them bitterly bound to each other . . .
https://www.amazon.com/dp/0930037227
Book 2: A Sicilian Farewell
A young woman, a new land, and a dream that threatens to destroy her, her marriage, and her family . . .
https://www.amazon.com/dp/0930037235
Book 3: Return to Bella Terra
A mother, her son, and the man who threatens to come between them . . . .
https://www.amazon.com/dp/0930037243
Get all three novels in a single volume and SAVE!
https://www.amazon.com/dp/0930037618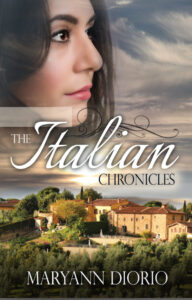 To subscribe to Winning with the Word, click on the link below:
https://landing.mailerlite.com/webforms/landing/w4q0z7
To subscribe to my author newsletter, click on the link below:
https://landing.mailerlite.com/webforms/landing/x5i2r2
__________________________________________________________________
Copyright 2000-2022 by Dr. MaryAnn Diorio. All Rights Reserved. This article may not be published or printed in any form whatsoever without the written permission of Dr. MaryAnn Diorio. You may contact her at info@maryanndiorio.com to request permission.
Amazon.com Required Disclosure: MaryAnn Diorio is a participant in the Amazon Services LLC Associates Program, an affiliate advertising program designed to provide a means for sites to earn advertising fees by advertising and linking to Amazon.com.Disclaimer: This site uses cookies. Your continued use of this site constitutes your consent to our use of cookies. 
__________________________________________________________________
Copyright 2000-2022 by MaryAnn Diorio, PhD. All Rights Reserved.