WINNING WITH THE WORD
"Winning with the Word" is a weekly blog that will help you to be a winner in life by applying God's principles for living the abundant life as found in the Bible, God's manual for life.
AN INVITATION TO YOU:
To subscribe to this blog, click here.
To subscribe to this podcast, click here.
If this blog and podcast have blessed you, please encourage your family and friends to subscribe as well. Thank you!
Be sure to check out our Featured Book of the Week at the end of this post.
______________________________________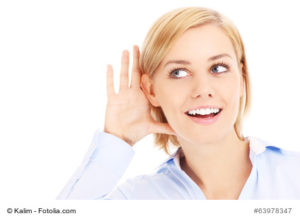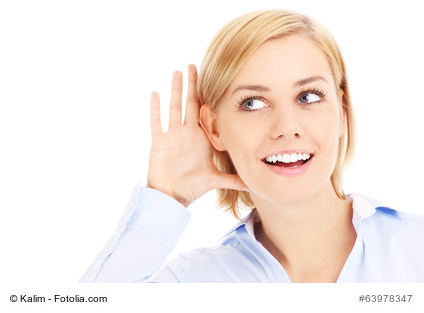 Do you prefer listening instead of reading? Then click below to listen to today's blog post on podcast.
______________________________________
Hello and Happy Day! This is Dr. MaryAnn Diorio, novelist and life coach, welcoming you to another episode of Winning with the Word. Today is March 8, 2021, and this is Episode #5 of Series 2021. This episode is titled "The Privilege of Persecution."
_______________________________
You may find the title of this week's message a bit disconcerting, if not downright frightening. If so, I hear you!
But the truth is that the Body of Christ here in the United States will undergo persecution. Indeed, it has already begun. Thus far, it has been only "soft persecution" in the form of censorship, reviling, mocking, and ridicule. But in the days ahead, we will witness more severe persecution, as is happening to our brothers and sisters in countries like China, Iran, and, most recently, Myanmar. Given the degeneration that has been occurring in America over the last five decades, it will not be long before the same type of persecution hits our shores in full force.
Why we in the American Church think that we are immune to persecution is a mystery to me, especially since we have opened the doors to persecution because we have not been salt and light in our nation. We have allowed the forces of darkness to take territory that we, the Church, should have protected.
Instead of overcoming the world, we have become like the world. We have embraced ideologies blatantly contrary to the Word of God, and yet, we expect God to bless us. This is deception at its most basic level.
Let the truth be told: the buck stops with the Church. Always! When the Church fails in its duty to stand up for righteousness, corruption always follows. As goes the Church, so goes the Culture.
Back in November, a prophetic word came forth in my church. The message was, "Prepare for the fire of persecution!" The same prophetic message has come forth from other places in the Body of Christ. It is a warning from the Lord to get ourselves ready to face severe persecution for following Him.
As goes the Church, so goes the Culture.
How do we do that?
Here are some steps we can take to ensure that when full-blown persecution comes to Christ-followers here in the United States, we will be able to stand against it:
1. Cultivate your relationship with Jesus Christ. Be intentional about doing so. Cultivating a relationship with Jesus Christ means spending time in His Presence, worshipping Him, communing with Him, studying His Word.
2. Obey what the Holy Spirit tells you to do. Hearing the Word without obeying it leads to deception. James 1: 22 makes this clear: "Be doers of the word, and not hearers only. Otherwise, you are deceiving yourselves."
3. Pray continually. Prayer is an ongoing conversation with God. It is the means by which we remain in contact with the Lord, the means by which we abide in Him. When we commune with God throughout the day, we receive a continual supply of all that we need to remain strong in the face of persecution.
Persecution is not a pleasant topic, but it is a topic we must address and a situation we must confront. We often quote Philippians 3: 10, that we want to know Christ and to experience His mighty power, the same power that raised Him from the dead. Yet, we often overlook the second part of that verse that speaks of suffering with Him. In order to know Christ, we must suffer with Christ. Indeed, how can we expect to reign and rule with Christ if we have not suffered with Him?
In order to know Christ, we must suffer with Christ.
To be persecuted for Christ is a great privilege. So great, in fact, that it carries with it a special crown in Heaven called the Crown of Life. This is the crown reserved for those who have undergone severe tribulation and even physical death for the cause of Christ. It is sometimes called "the martyr's crown."
Jesus Himself speaks of this crown in Revelation 2: 10: "Do not fear any of those things which you are about to suffer. Indeed, the devil is about to throw some of you into prison, that you may be tested, and you will have tribulation ten days. Be faithful until death, and I will give you the crown of life."
What a privilege and an honor it will be to receive the Crown of Life from the very hands of our Savior!
Yes, suffering persecution for Jesus Christ is a great privilege, the greatest of all privileges. As persecution against Christ-Followers increases in our land, I pray that you will count yourself worthy to suffer for our Lord Who paid the ultimate price of suffering for us so that we might live eternally with Him.
If you do not yet know the Lord, I urge you now to receive Him as Your Savior and Lord. Pray this simple prayer with me now:
Lord Jesus, I want to become like a little child so that I may enter Your Kingdom. But I know that I can do so only through You. So, I choose now to receive You as my personal Savior and the Lord of my life. Forgive me of my sins. Cleanse me of all unrighteousness. Give me Your grace to follow you as a little child all the days of my life. In Your Precious Name, I ask and receive. Amen.
If you prayed this prayer sincerely, please write to me at drmaryann@maryanndiorio.com. I would like to send you a free e-booklet that will help you get started in your walk with Christ. I also encourage you to get yourself a Bible and read it every single day. The Bible is God's love letter to you, His manual for your life. In the Bible, God reveals Who He is, and He teaches you how to live.
Finally, ask the Lord to lead you to the church of His choice for you where you can learn about Him and have fellowship and encouragement with other Christ-Followers. It is critically important in these last days to fellowship with other believers who are mature in Christ and can guide you as you grow in Him.
If you are not yet a subscriber to the Winning with the Word blog and podcast, I urge you to click on the link below to subscribe now so you won't miss a single weekly episode:
https://landing.mailerlite.com/webforms/landing/w4q0z
PLEASE TWEET: "The Privilege of Persecution" (CLICK TO TWEET)
Now it's your turn: How are you preparing for the coming persecution of the Church? Please leave your comment in the Comment Box below. Thank you.
___________________________________________
Please tell your family and friends about "Winning with the Word," and please pass this post on to them. Thank you!
For those of you who may not know, I write fiction about many of the issues I deal with in this blog and podcast. I encourage you to visit my website bookstore at maryanndiorio.com/book-table .
This podcast is funded by listeners like you. If you have been blessed by Winning with the Word, I invite you to become one of my special patrons on Patreon.com. For only $1.00, $3.00, or $5.00 a month, you can help me proclaim the Gospel of Jesus Christ throughout the world.
Winning with the Word now reaches 37 countries because of your faithful support. So please help me to keep Winning with the Word on the air by becoming one of my valued patrons. Your patronage helps to cover the costs of producing, hosting, and distributing Winning with the Word to the four corners of the earth. Patrons receive special benefits, including free books, short stories, podcasts, and videos. So, join my wonderful team of Patrons and be part of something great!
To join, go to https://www.patreon.com/winningwiththeword
This podcast is being sponsored by patron Sharon Lamson. Thank you, Sharon, for being a valued patron and for choosing to be a part of something great!
I would like to thank all of my patrons who are making this podcast possible. I could not do this without you!
Until next time, remember that God loves you just as you are and just where you are and that He will help you to keep on Winning with the Word!
To subscribe to "Winning with the Word", click here.
To receive my monthly newsletter, click here.
To become a patron of Winning with the Word, click here.
Photo Source: Michael Schwarzenberger, Pixabay
________________________________________________________________________
Featured Book of the Week: THE IRON SAINT by MaryAnn Diorio, PhD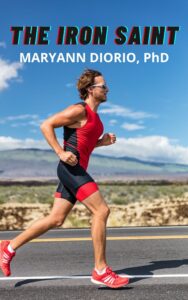 The Church in America is on the verge of a tremendous spiritual awakening, an awakening that will first be fueled by persecution unlike anything we have ever seen before in this land. Indeed, a prophetic word given in my home church during the month of November gave this warning to the Church: "Prepare for the fire of persecution!"
But the Church is not ready for this persecution. For the most part, the Church in America has been weak and lukewarm. Flabby and lazy. Consumed with the world and not with the things of God. As a result, the Church has been deceived and has subverted the divine order of things.
In THE IRON SAINT, Dr. MaryAnn Diorio seeks to help equip the saints for the work of true, integritous, and effective ministry. As a teacher in the Body of Christ, it is her burning desire to help correct this devastating error.
In THE IRON SAINT, Dr. Diorio has outlined a plan of action for strengthening the Church through uncompromising obedience to the Word of God. This plan of action is based on her own 50 years of walking with the Lord and being led by His Holy Spirit.
If you are a born-again believer and member of the Body of Christ, make this book a top reading priority.
E-BOOK FORMAT

_________________________________
Check out these popular Winning with the Word podcasts below. You may also search for a particular topic in the search box at the top of the sidebar on this page.
__7 Signs That the Tribulation Is at Hand
__The Dangers of Generation Separation
__How to Deal with the "New Normal"
__What to Do When Your Child Goes Astray
__Is the World Coming to an End?
Are you new to this blog? If so, what is the "Winning with the Word" blog and why will it bless you to read it?
"Winning with the Word" is a weekly blog that helps you to deal with the daily problems of life by using the Bible as your guide to solving them. The Word of God will make you a success in life!
AN INVITATION TO YOU: To subscribe to Winning with the Word, click here.
_____________________________________________________________
Copyright 2000-2021 by Dr. MaryAnn Diorio. All Rights Reserved. This article may not be published or printed in any form whatsoever without the written permission of Dr. MaryAnn Diorio. You may contact her at info@maryanndiorio.com to request permission.
Amazon.com Required Disclosure: MaryAnn Diorio is a participant in the Amazon Services LLC Associates Program, an affiliate advertising program designed to provide a means for sites to earn advertising fees by advertising and linking to Amazon.com.Disclaimer: This site uses cookies. Your continued use of this site constitutes your consent to our use of cookies.