WINNING WITH THE WORD
"Winning with the Word" is a weekly blog that will help you to be a winner in life by applying God's principles for living the abundant life as found in the Bible, God's manual for life.
AN INVITATION TO YOU:
To subscribe to this blog, click here.
To subscribe to this podcast, click here.
If this blog and podcast have blessed you, please encourage your family and friends to subscribe as well. Thank you!
Be sure to check out our Featured Book of the Week at the end of this post.
______________________________________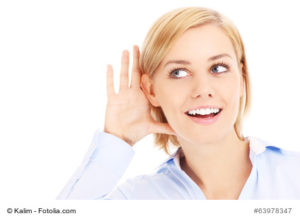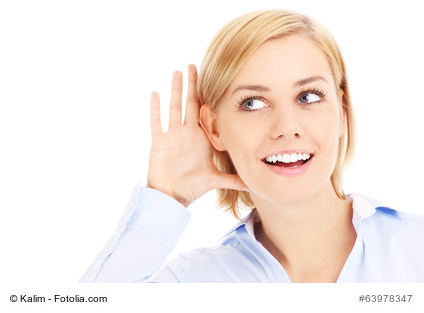 Do you prefer listening instead of reading? Then click below to listen to today's blog post on podcast.
______________________________________
Hello and Happy Day! This is Dr. MaryAnn Diorio, novelist and life coach, welcoming you to another episode of Winning with the Word. Today is March 15, 2021, and this is Episode #6 of Series 2021. This episode is titled "What's the Condition of Your Heart?"
_______________________________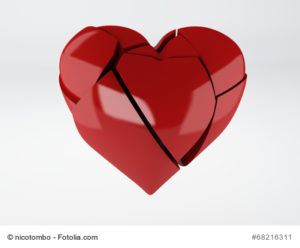 Did you know that the condition of your heart determines the course of your life? I'm not talking about your physical heart. I'm talking about that intangible part of you that includes your mind, your will, your emotions, and your conscience.
The Bible says this about the heart: "Guard your heart above all else, for it determines the course of your life." Now that's a pretty heavy statement, don't you think? So heavy, in fact, that we would be foolish to ignore it.
Yet, many people do ignore it, and they ignore it to their own peril.
What is meant by guarding your heart? To guard means to protect from harm. The Bible commands us to protect our hearts more than we protect anything else? Why? Because our heart is more precious than anything else. Our heart determines where we end up at the end of our life.
So, how can we determine the condition of our heart? A good way is to consider the different types of heart conditions the Bible talks about and then evaluate your own heart by these conditions.
The Bible describes six heart conditions. Let's take a look at each one.
1. The Double Heart. The Double Heart is also referred to as the Deceitful Heart. I call it the Forked Heart, as in forked tongue. Scripture alludes to the double heart in Psalm 12: 2 NKJV: "They speak idly everyone with his neighbor: With flattering lips and a double heart they speak."
The double heart is a two-faced heart. It speaks out of both sides of its mouth. It says one thing and means another. It is double-minded. In James 1: 8, we read that "a double-minded man is unstable in all of his ways." So, a double heart is an unstable heart. What happens to things when they are unstable? They fall.
2. The Hard Heart. In Proverbs 28: 14, we read this warning: "Blessed is the one who fears the LORD always, but whoever hardens his heart will fall into calamity."
What is a hardened heart?
A hardened heart is a heart that has lost its sensitivity to the things of God. In the Gospel of Mark, chapter 8, verses 16-21, Jesus reveals that a hard heart has lost its ability to see, understand, and hear God. It is a heart that has also lost its ability to remember.
Let's enter this passage in Mark chapter 8, verses 16 through 21. The disciples are out on the lake in a boat, and they realize they have forgotten to bring bread to eat. So, they're discussing what to do. Let's listen in on what Jesus says:
"Aware of their conversation, Jesus asked them, 'Why are you debating about having no bread? Do you still not see or understand? Do you have such hard hearts? Having eyes, do you not see? And having ears, do you not hear? And do you not remember? When I broke the five loaves for the five thousand, how many basketfuls of broken pieces did you collect?"
"Twelve," they answered.
"And when I broke the seven loaves for the four thousand, how many basketfuls of broken pieces did you collect?"
"Seven," they said.
Then He asked them, "Do you still not understand?"
Notice the four words Jesus used: See, Understand, Hear, and Remember. A hardened heart does not see, understand, hear, or remember God's promise to take care of us.
How often, when faced with a new trial, do we allow fear to enter our hearts because we forget how God has helped us and delivered us in the past? I have been guilty of not remembering God's past faithfulness. What about you?
Not remembering God's past faithfulness is simply an indication of our little faith in His promise to care for us. We forget that the Lord has promised never to leave us nor forsake us.
__________________________________

"Guard your heart above all else, for it determines the course of your life."
__________________________________

What causes a hardened heart?
Sin, pride, setbacks, and disappointments can cause a hardened heart. Especially in these last days, Satan is using setbacks and disappointments to wear us down, to weary us. The antidote to this attack of the enemy is praise and worship. The more we praise and worship the Lord, the more we are strengthened.
Another cause of a hardened heart is unforgiveness. When we refuse to forgive, we hurt only ourselves, not the person who hurt us. If you have unforgiveness in your heart, drop it now, as though it were a poisonous snake, because it is.

3. The Proud Heart. Scripture talks about the proud heart in Proverbs chapter 21, verse 4: "Haughty eyes and a proud heart, the lamp of the wicked, is sin." The proud heart is the heart that thinks it knows better than God. It is the heart that chooses its own will over God's will. The proud heart always has to have the last word. It always thinks it is right and others are wrong.
The proud heart has trouble asking for forgiveness. It is easily offended. It sees the splinters in the eyes of others but not the beam in its own eye.
Of all sins, pride is, perhaps, the most dangerous because it cannot see itself. The proud heart cannot see its own pride.
4. The Unbelieving Heart. In Hebrews 3: 12, the Word says this: "Beware, brethren, lest there be in any of you an evil heart of unbelief in departing from the living God." Notice that the Bible equates unbelief with an evil heart. This is quite sobering!
We sometimes take unbelief lightly, blaming it on our own humanity. Yet, God takes unbelief very seriously. He tells us that without faith, it is impossible to please Him. So, if we are in unbelief, we are not pleasing God.
How can we know if we have an unbelieving heart? Here are two signs:
__The unbelieving heart believes the five senses more than it believes God's Word.
__The unbelieving heart gives in to fear when facing a trial.
We need to be on guard against an unbelieving heart. Unbelief, if left unchecked, will cause us to depart from God. The chief danger of unbelief is that it destroys the trust that is the foundation of our relationship with God. Unbelief tries to convince us that God does not have our best interests at heart, that He doesn't care for us, that He won't come through for us.
Doubting God's love for us causes us to lose our trust in Him. And when we lose our trust in God, we turn away from Him.
5. The Cold Heart. Matthew 24: 12 warns us that in the last days, when lawlessness abounds, the love of many will grow cold. We are witnessing the fulfillment of this warning in our own day. Lawlessness is a loss of respect for the law. Bottom line, lawlessness is a loss of respect for the Word of God.
When we lose respect for God's Word, the Holy Bible, our love for God and for others grows cold. Love that has grown cold has lost its fire and, in truth, is no love at all.
6. The Unclean Heart. David the Psalmist prayed that God would create in him a clean heart (Psalm 51: 10). At the time David prayed this prayer, he had an unclean heart because he had sinned with Bathsheba and had had her husband murdered to hide the fact. God sent Nathan the prophet to convict David of his sin. David humbly acknowledged his sin and repented before God.
So, what is an unclean heart? It is a heart that is dominated by the flesh and not by the Spirit of God. It is a heart whose motives are not holy but selfish. David understand that only God, the Creator, could create a clean heart in him. David could not do it on his own.
And neither can we. If you're heart is unclean, repent before God now and He will give you a clean heart.
The first step toward receiving a clean heart is to accept Jesus Christ as your Savior and Lord. If you do not yet know the Lord, I urge you now to receive Him as Your Savior and Lord. Pray this simple prayer with me now:
Lord Jesus, I want a clean heart. But You are the only One Who can make my heart clean. So, I ask You now to come into my life. I receive You as my personal Savior and the Lord of my life. Forgive me of my sins. Create in me a clean heart. In Your Precious Name, I ask and receive. Amen.
If you prayed this prayer sincerely, please write to me at drmaryann@maryanndiorio.com. I would like to send you a free e-booklet that will help you get started in your walk with Christ. I also encourage you to get yourself a Bible and read it every single day. The Bible is God's love letter to you, His manual for your life. In the Bible, God reveals Who He is, and He teaches you how to live.
Finally, ask the Lord to lead you to the church of His choice for you where you can learn about Him and have fellowship and encouragement with other Christ-Followers. It is critically important in these last days to fellowship with other believers who are mature in Christ and can guide you as you grow in Him.
If you are not yet a subscriber to the Winning with the Word blog and podcast, I urge you to click on the link below to subscribe now so you won't miss a single weekly episode:
https://landing.mailerlite.com/webforms/landing/w4q0z
Please tell your family and friends about "Winning with the Word," and please pass this post on to them. Thank you!
PLEASE TWEET: "What Kind of Heart Do You Have?" (CLICK TO TWEET)
Now it's your turn: How do you avoid the evil heart conditions the Bible describes? Please leave your comment in the Comment Box below. Thank you.
___________________________________________
For those of you who may not know, I write fiction about many of the issues I deal with in this blog and podcast. I encourage you to visit my website bookstore at maryanndiorio.com/book-table .
This podcast is funded by listeners like you. If you have been blessed by Winning with the Word, I invite you to become one of my special patrons on Patreon.com. For only $1.00, $3.00, or $5.00 a month, you can help me proclaim the Gospel of Jesus Christ throughout the world.
Winning with the Word now reaches 37 countries because of your faithful support. So please help me to keep Winning with the Word on the air by becoming one of my valued patrons. Your patronage helps to cover the costs of producing, hosting, and distributing Winning with the Word to the four corners of the earth. Patrons receive special benefits, including free books, short stories, podcasts, and videos. So, join my wonderful team of Patrons and be part of something great!
To become a patron, go to https://www.patreon.com/winningwiththeword
This week's podcast is being sponsored by patron Dianna Mallar. Thank you, Dianna, for being a valued patron and for choosing to be a part of something great!
I would like to thank all of my patrons who are making this podcast possible. I could not do this without you!
Finally, be sure to check out my latest book, The Iron Saint. This book talks about the coming persecution of the Church and how you can prepare for it. The Iron Saint is available on Amazon and on my website at maryanndiorio.com/book-table. Get a copy for your pastor as well.
Until next time, remember that God loves you just as you are and just where you are and that He will help you to keep on Winning with the Word!
To subscribe to "Winning with the Word", click here.
To receive my monthly newsletter, click here.
To become a patron of Winning with the Word, click here.
Photo Source: Michael Schwarzenberger, Pixabay
________________________________________________________________________
Featured Book of the Week: THE IRON SAINT by MaryAnn Diorio, PhD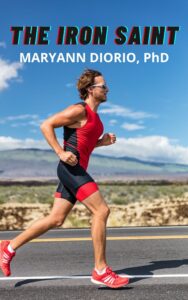 The Church in America is on the verge of a tremendous spiritual awakening, an awakening that will first be fueled by persecution unlike anything we have ever seen before in this land. Indeed, a prophetic word given in my home church during the month of November gave this warning to the Church: "Prepare for the fire of persecution!"
But the Church is not ready for this persecution. For the most part, the Church in America has been weak and lukewarm. Flabby and lazy. Consumed with the world and not with the things of God. As a result, the Church has been deceived and has subverted the divine order of things.
In THE IRON SAINT, Dr. MaryAnn Diorio seeks to help equip the saints for the work of true, integritous, and effective ministry. As a teacher in the Body of Christ, it is her burning desire to help correct this devastating error.
In THE IRON SAINT, Dr. Diorio has outlined a plan of action for strengthening the Church through uncompromising obedience to the Word of God. This plan of action is based on her own 50 years of walking with the Lord and being led by His Holy Spirit.
If you are a born-again believer and member of the Body of Christ, make this book a top reading priority.
E-BOOK FORMAT

_________________________________
Check out these popular Winning with the Word podcasts below. You may also search for a particular topic in the search box at the top of the sidebar on this page.
__7 Signs That the Tribulation Is at Hand
__The Dangers of Generation Separation
__How to Deal with the "New Normal"
__What to Do When Your Child Goes Astray
__Is the World Coming to an End?
Are you new to this blog? If so, what is the "Winning with the Word" blog and why will it bless you to read it?
"Winning with the Word" is a weekly blog that helps you to deal with the daily problems of life by using the Bible as your guide to solving them. The Word of God will make you a success in life!
AN INVITATION TO YOU: To subscribe to Winning with the Word, click here.
_____________________________________________________________
Copyright 2000-2021 by Dr. MaryAnn Diorio. All Rights Reserved. This article may not be published or printed in any form whatsoever without the written permission of Dr. MaryAnn Diorio. You may contact her at info@maryanndiorio.com to request permission.
Amazon.com Required Disclosure: MaryAnn Diorio is a participant in the Amazon Services LLC Associates Program, an affiliate advertising program designed to provide a means for sites to earn advertising fees by advertising and linking to Amazon.com.Disclaimer: This site uses cookies. Your continued use of this site constitutes your consent to our use of cookies.