WINNING WITH THE WORD
"Winning with the Word" is a weekly blog that will help you to be a winner in life by applying God's principles for living the abundant life as found in the Bible, God's manual for life.
AN INVITATION TO YOU:
To subscribe to this blog, click here. 
To subscribe to this podcast, click here.
If this blog and podcast have blessed you, please encourage your family and friends to subscribe as well. Thank you!
Be sure to check out our Featured Book of the Week at the end of this post.
______________________________________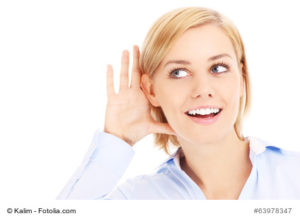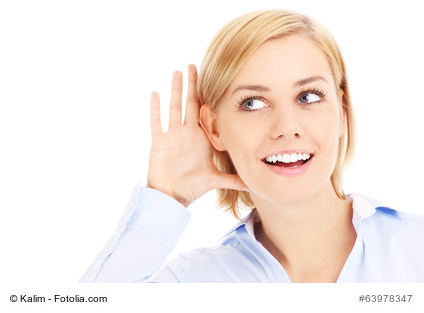 Do you prefer listening instead of reading? Then click below to listen to today's blog post on podcast.

___________________________________________________________________________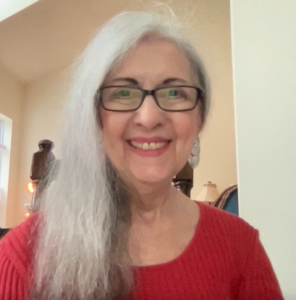 Hello and Happy Day! This is Dr. MaryAnn Diorio, novelist and life coach, welcoming you to another episode of Winning with the Word. Today is Monday, January 3, 2022, and this is Episode #1 of Series 2022. This episode is titled "The Sting of Betrayal."
There is, perhaps, no emotional pain more piercing than the sting of betrayal. We can usually push through the pain of losing a loved one, losing a job, or meeting with failure. But when it comes to betrayal, it is a pill very hard to swallow.
Why is this so? 
The main reason is that betrayal is the violation of a sacred trust. And the violation of a sacred trust produces shock, anger, and a deep sense of loss and grief. But, unlike other losses in life, betrayal carries with it the knowledge that it did not have to happen. It most often happens because of one's deliberate, hurtful decision, usually resulting from selfishness. 
Betrayal produces great conflict in a relationship. The person one trusted implicitly is now the person one seemingly cannot trust at all. When the betrayal occurs in marriage, its effects can be devastating. 
Betrayal is a form of emotional abuse that can cause all kinds of physical and emotional symptoms. Some of these include sleeplessness, nightmares, anxiety, and self-doubt. 
The Bible has a lot to say about betrayal. Indeed, Jesus experienced the ultimate betrayal when Judas Iscariot sold him to the enemy for thirty pieces of silver.
So, how should we respond when we have been betrayed?
Scripture assures us that one who betrays will not go unpunished unless he repents. There are both spiritual and natural consequences to betrayal. At the same time, the Bible commands us to forgive the person who betrayed us.
Forgiveness is essential not only because God commands it, but also because forgiveness sets us free from the harmful effects of betrayal on our own minds and bodies. In Matthew 6: 14-15, the Word of God warns us that if we do not forgive, we will not be forgiven. This is a very serious matter.
If you have been betrayed, God is calling you today to forgive the person who betrayed you. As ludicrous as it sounds, you may even need to forgive God for allowing the betrayal. Remember this; Whatever God allows in our lives, He allows for our ultimate good.
Perhaps you have been the one who has betrayed. If so, you need to ask forgiveness of the person you betrayed. And then you need to do everything in your power to restore trust in your relationship. 
While betrayal is a very serious matter, it does not have to mean the end of a relationship. Trust can be restored if both parties are willing to make a commitment to complete reconciliation. Consider, for example, Jesus and Peter. After Peter's betrayal, our Lord forgive him completely and entrusted him with a leadership position in the Church. 
There are three important steps we can take when we've been betrayed:
1. Call the betrayal for what it is: a violation of your trust.
2. Forgive the person who betrayed you and, if possible, be reconciled.
3. Learn from the betrayal and move on.
Finally, we must remember that all of us are broken people with the propensity to commit every sin. Just as we want to receive grace when we sin, so must we give grace when others sin against us. In doing so, we will be following the example of our Lord and Savior Jesus Christ.
Forgiving betrayal can come only through His power. If you have not yet received Christ, I urge you to do so now. Pray this simple prayer with me:
Lord Jesus, I am deeply hurting because I have been betrayed. Yet, no one understands the sting of betrayal better than You. I need Your power to forgive the person who betrayed me. I need Your power to be set free from the pain of betrayal. So, I invite You now into my life now to be my Savior and Lord. Thank You for forgiving me of betraying You by my sin. Thank You for restoring me to fellowship with You. In Your Name I pray. Amen.
If you sincerely prayed this prayer, please write down today's date. It is your spiritual birthday. And please write to me at drmaryann@maryanndiorio.com. I would like to send you a free PDF booklet, titled After You're Born Again, that will help you get started in your walk with Christ.
I also encourage you to get yourself a Bible and read it every single day. The Bible is God's love letter to you, His manual for your life. In the Bible, God reveals Who He is, and He teaches you how to live.
Finally, ask the Lord to lead you to the church of His choice for you where you can learn about Him and have fellowship and encouragement with other Christ-Followers. It is critically important in these last days to fellowship with other believers who are mature in Christ and who can guide you as you grow in Him.
To subscribe to Winning with the Word, click on the link in this blog post.
https://landing.mailerlite.com/webforms/landing/w4q0z7
To subscribe to my author newsletter, click on the link below:
https://landing.mailerlite.com/webforms/landing/x5i2r2
To follow me on social media platforms, click on the link below:
linktr.ee/maryanndiorio
___________________________________________
For those of you who may not know, I write fiction that deals with the deepest issues of the human heart. I  discuss many of these issues right here on Winning with the Word. We talk about the deep hurts that hinder us in life and how to overcome those hurts through the power of God's Word. Hurts like rejection, abandonment, fear, betrayal, the orphan spirit, and other such topics that rob us of the joy of life. 
So, if you are hurting in any way, be sure to subscribe to Winning with the Word on Apple Podcasts or Spotify. Lord willing, we will be adding other platforms to our list of podcast venues.
Also, if this podcast has helped you in any way, please consider supporting it by becoming one of my valued patrons. Just go to patreon.com/winningwiththeword to join my wonderful Team. Patrons receive numerous benefits in appreciation for their support. 
Meanwhile, remember that God loves you just as you are and just where you are, and that He will help you to keep on winning with the Word!
___________________________________________________
Please check out my latest children's book, Penelope Pumpernickel: Dynamic Detective, Book 2 in the popular Penelope Pumpernickel Series of Chapter Books for Children. This series, written for early and reluctant readers, is designed to build Christian character in the young children in your life. To order, just click on the book cover image below. You may also purchase your copy on my website at https://maryanndiorio.com/book-table.
My latest novel, Miracle in Milan, has been released in both print and ebook formats and deals with the issue of unforgiveness. It is the story of a young, female auditor who discovers convincing evidence that the man she loves is an embezzler. You will find Miracle in Milan to be a page-turner that will keep you on the edge of your seat. To order your copy, go to Amazon or to my website bookstore at maryanndiorio.com/book-table. You will also find Miracle in Milan on Apple Books, Barnes & Noble, and Kobo.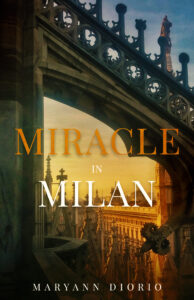 This podcast is funded by listeners like you. If you have been blessed by Winning with the Word, please consider becoming one of my special patrons on Patreon.com. For only $1.00, $3.00, or $5.00 a month, you can help me proclaim the Gospel of Jesus Christ throughout the world and share in the rewards of all those who come to Christ through this ministry.
Winning with the Word now reaches 64 countries on six continents, by God's grace, because of the faithful support of my patrons. So please help me to keep Winning with the Word on the air by becoming one of my valued patrons. Your patronage helps to cover the costs of producing, hosting, and distributing Winning with the Word to the four corners of the earth. Patrons receive special benefits, including free books, short stories, podcasts, and videos. So, join my wonderful team of Patrons and become a part of something great!
To become a patron, go to https://www.patreon.com/winningwiththeword 
I would like to thank all of my patrons who are making this podcast possible. I could not do this without you!
Finally, be sure to check out my latest non-fiction book, The Iron Saint. This book, modeled after The Iron Man triathlon, talks about the coming persecution of the Church in America and how you can prepare for it. The Iron Saint is available on Amazon, Apple Books, Barnes & Noble, Kobo, and other major book purchasing venues. You may also find it on my website at maryanndiorio.com/book-table. Get a copy for your pastor as well.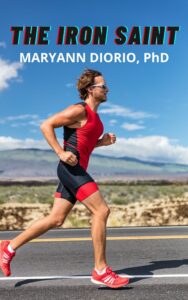 Until next time, remember that God loves you just as you are and just where you are and that He will help you to keep on Winning with the Word! 
To subscribe to Winning with the Word, click here.
To receive my monthly newsletter, click here.
To become a patron of Winning with the Word, click here.
__________________________________________________________________
Copyright 2000-2022 by Dr. MaryAnn Diorio. All Rights Reserved. This article may not be published or printed in any form whatsoever without the written permission of Dr. MaryAnn Diorio. You may contact her at info@maryanndiorio.com to request permission.
Amazon.com Required Disclosure: MaryAnn Diorio is a participant in the Amazon Services LLC Associates Program, an affiliate advertising program designed to provide a means for sites to earn advertising fees by advertising and linking to Amazon.com.Disclaimer: This site uses cookies. Your continued use of this site constitutes your consent to our use of cookies. 
________________________________________________________________________