WINNING WITH THE WORD
"Winning with the Word" is a weekly blog that will help you to be a winner in life by applying God's principles for living the abundant life as found in the Bible, God's manual for life.
AN INVITATION TO YOU: To follow this blog, click here.
If this blog has blessed you, please encourage your family and friends to subscribe as well. Thank you!
______________________________________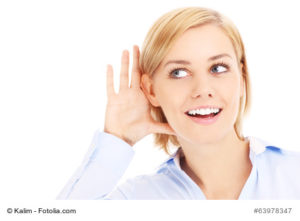 Do you prefer listening instead of reading? Then click below to listen to today's blog post:
______________________________________________
Hello and Happy Day! This is Dr. MaryAnn Diorio, Novelist and Life Coach, welcoming you to another episode of Winning with the Word. Today is Monday, July 27, 2020. Today's Podcast is Episode #30 in Series 2020 and is titled "Are You Majoring in the Minors?".
_______________________________________________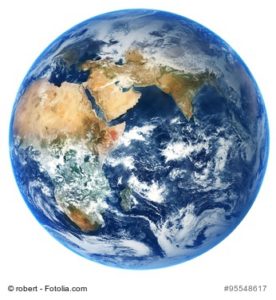 In the first of his three letters, the Apostle John wrote: "Do not love this world nor the things it offers you, for when you love the world, you do not have the love of the Father in you. For the world offers only a craving for physical pleasure, a craving for everything we see, and pride in our achievements and possessions. These are not from the Father, but are from this world. And this world is fading away, along with everything that people crave. But anyone who does what pleases God will live forever."
The problem today is that most people are not obeying this command not to love the world. They are so attached to this world and to what it can offer them that they are not paying attention to what is really happening in this world and to where they are headed.
To love the world is to major in the minors, for this world will soon pass away. And so will you!
So, perhaps it's time you shift your perspective and start majoring on the majors. But what are the majors? And how can you know if you are majoring in them?
Here are some clues:
1. Is the word "busy" the most often used word in your vocabulary? Are you constantly saying you're busy? Too busy? Are you focusing on your to-do list to the exclusion of your relationships, especially your relationship with the Lord Jesus Christ? Do you even have a relationship with Jesus? One of Satan's chief tactics is to keep us too busy for a relationship with God. Don't fall into that dangerous trap.
2. Has distraction taken over in your life? Have you become too distracted to think about spiritual things, like where you will go after you die? Does that even matter to you? When the thought of death comes, do you brush it off?
3. Are you following the false teaching that your main goal is to create a great life for yourself here on earth? That your best life is now? What about success after you leave this earth? Do you think about that at all? And do you know what success after this life is all about?

4. Do you refuse to listen when Christ-Followers warn you of what's coming ahead? Do you find that kind of discussion too overwhelming, so you tune them out, branding them as crazy alarmists? Denial of reality is one of the ways human beings cope, but we cannot and must not deny the truth of what Jesus predicted would happen in the last days. We must prepare for it. In fact, we have already begun to live it through the current lockdown and increasing assault on our Constitutional rights and religious freedom.
5. Are you attending a church where the pastor never talks about the end times?
Does your pastor avoid the Book of Revelation? Does he avoid preaching on sin? Is his goal only to make you feel good when you leave the service? If so, beware.

6. Are you obsessed with social justice here on this earth? Are you focused on saving the planet? It sounds so good, yet it keeps you focused on this world and not on the next. This world is not our permanent home. Don't try to make it so, for you will only end up spiritually destroyed.
7. Are you ignoring the Lord's convictions and corrections? Would you rather tune Him out than think about His return? Beware of ignoring the Holy Spriit's promptings. You do so to your own spiritual detriment.
My friend, It's later than you think! I urge you to stop majoring in the minors. Get your eyes off of this world and on to the next. The Lord Jesus Christ will soon appear to remove His true followers from this world. Will you be one of them?
I trust that you will.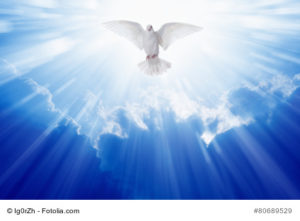 But, if you are not sure, please pray this simple prayer with me now:
Lord Jesus, I have been majoring in the minors. I have been focused on this world and not on the next. Please forgive me. I want my priorities to be right. I want to major in the majors. So I receive You now as my Savior and Lord. I embrace Your priorities for my life. I turn my back on this world and choose to focus on You. Thank You for accepting me. In Your Name I pray. Amen.
If you prayed this simple prayer, please write to me at drmaryann@maryanndiorio.com. I would like to send you a little booklet that will help you get started in your walk with Christ. I also encourage you to get yourself a Bible and read it every single day. The Bible is God's love letter to you, His manual for your life. In the Bible, God reveals Who He is, and He instructs you how to live.
Finally, ask the Lord to lead you to the church of His choice for you where you can learn about Him and have fellowship and encouragement with other Christ-Followers.
For those of you who may not know, I write fiction about many of the issues I deal with in this blog and podcast. I encourage you to visit my website bookstore at maryanndiorio.com/book-table for a complete list of my fiction for both adults and children.
You will also find additional resources on living the abundant life in Jesus Christ on my website at maryanndiorio.com.
If you have been blessed by this blog and podcast, I encourage you to share them with others. I also invite you to become a Winning with the Word patron on Patreon. As a patron you will enjoy special benefits only for my patrons. Just go to Patreon.com and search for Winning with the Word to join. I would like to thank all of my patrons who are making this podcast possible. It is now reaching 23 countries throughout the world with the message of the Gospel. I could not do this without your help.
Thank you so much for listening. This is Dr. MaryAnn Diorio, novelist and life coach, reminding you that God loves you just as you are and just where you are, and that He will help you to keep on Winning with the Word.
To subscribe to "Winning with the Word", click here.
To receive my monthly newsletter, click here.
Now it's your turn: Are you prepared for the return of Christ? If no, are you willing to get prepared? Please leave your comment in the Comment Box below. Thank you!
PLEASE TWEET: "Are You Majoring in the Minors?" by Dr. MaryAnn Diorio (CLICK TO TWEET)
Please tell your family and friends about "Winning with the Word," and please pass this post on to them. Thank you!
Listen to this week's podcast here:
______________________________________________
Check out these three popular Winning with the Word podcasts below. You may also search for a particular topic in the search box at the top of the sidebar on this page.
__Are You Living on the Level?
__7 Signs That the Tribulation Is at Hand
__The Dangers of Generation Separation
__How to Deal with the "New Normal"
__What to Do When Your Child Goes Astray
__Is the World Coming to an End?
Are you new to this blog? If so, what is the "Winning with the Word" blog and why will it bless you to read it?
"Winning with the Word" is a weekly blog that helps you to deal with the daily problems of life by using the Bible as your guide to solving them. The Word of God will make you a success in life!
AN INVITATION TO YOU: To subscribe to Winning with the Word, click here.
_____________________________________________________________
Copyright 2000-2020 by Dr. MaryAnn Diorio. All Rights Reserved. This article may not be published or printed in any form whatsoever without the written permission of Dr. MaryAnn Diorio. You may contact her at info@maryanndiorio.com to request permission.
Amazon.com Required Disclosure: MaryAnn Diorio is a participant in the Amazon Services LLC Associates Program, an affiliate advertising program designed to provide a means for sites to earn advertising fees by advertising and linking to Amazon.com.Disclaimer: This site uses cookies. Your continued use of this site constitutes your consent to our use of cookies.