Guard your heart above all else,
for it determines the course of your life." ~ Proverbs 4: 23
_________________________________________________
AN INVITATION TO YOU: To follow this blog via Facebook, click here. If you are not on
Facebook or would prefer to subscribe via a different venue, please check the sidebar
to the right for subscription options. Thank you!
__________________________________________________
I guided my shopping cart into the next aisle of the supermarket. At the far end of the aisle, a mother spewed verbal venom at her toddler daughter. Angry words. Hurtful words.
Demeaning words.
The little child cried loudly at her mother's verbal onslaughts.
My heart went out to both mother and child.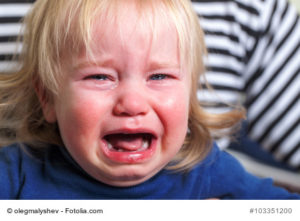 This was not the first time I had seen such a public display of anger between a parent and child. My heart grieved, both for the child whose soul had been deeply wounded by her mother's angry outburst and for the mother whose own wounded soul lay behind her wrongful behavior.
Whispering a quick prayer as to what, beyond praying, God might want me to do, I approached the young mother.
"You look as though you're having a bad day. Is there anything I can do to help?"
Tears welled up in her eyes. "I'm having a terrible day." She then proceeded to share with me a very difficult situation she was facing in her life.
Having once been a young mother myself, I empathized with her. At the same time, being extremely protective of children, I wanted to offer her a way of handling her frustration in a manner that would not hurt her child.
"I know what terrible days are like. When I feel angry and frustrated, I find it always helps to go to God. May I pray with you?"
She nodded as a tear trickled down her cheek.
Glancing at the little girl, whose big blue eyes were riveted on me, I prayed. "Lord Jesus, You know what's going on in both this young mother's life and in her child's life. Bring Your peace and comfort to them now. Show her and her little girl how much You love them. Amen."
Drying her tears, the young woman smiled, thanked me, and then went her way.
As my gaze followed her and her young child, I trusted that my prayer had somehow allayed the hurt in the mother's heart and softened the blow of the wound in her little girl's soul. I prayed that this young mother and her vulnerable child would, when times got tough, remember the lady in the supermarket who showed them that Jesus wants to heal every wound, no matter how terrible and no matter how deep.
All we have to do is ask.
I once heard someone say that hurting people hurt people. One of the worst ways we hurt others is through our words. The painful effect of words spoken in anger can last a lifetime and even alter the course of one's life. Also, Scripture tells us that when we speak hurtful words, we hurt ourselves: "The merciful man does himself good, But the cruel man does himself harm." (Proverbs 11: 17).
So let us pay attention to our words, especially the words we speak to children. They are not yet mature enough to nuance and to separate the wheat from the chaff. They simply absorb as true whatever they hear from our lips.
Let us purpose to speak only words of life, not death. In so doing, we shall reap life.
Now it's YOUR turn! Have you been hurt by venomous words? What have you done to get over the hurt? Please comment in the box below. Thanks!
TWEETABLE: "Verbal Venom: A Recipe for Lifelong Pain?" by Dr. MaryAnn Diorio (CLICK TO TWEET)

NEW RELEASE!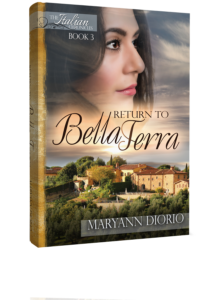 Get your copy of RETURN TO BELLA TERRA, Book 3 of The Italian Chronicles Trilogy.
A woman, her son, and the man who threatens to come between them . . .
When Maria Landro Tonetta receives word that Mama is terminally ill, Maria travels to her Sicilian homeland with her son Nico. She finds herself yearning for the life she once knew as a child on Bella Terra, the family farm, now on the verge of bankruptcy. Caught between two worlds, Maria dreams of moving back to Sicily with her husband and children to save the farm. When Nico's biological father unexpectedly appears at Mama's funeral, Maria faces a new enemy to her dream. But is there an even greater enemy within her own soul?

PRINT FORMAT
KINDLE FORMAT
iPAD FORMAT
STAY IN THE LOOP:
—Sign up here to have my Author Newsletter delivered to your Inbox.
—Sign up here to subscribe to my weekly blog, Matters of the Heart.
—Click here to listen to my podcast series, Winning with the Word.
—Click here to listen to my podcast series, A Moment with MaryAnn.
—Click here to listen to my podcast series for writers, Write Your Heart Out!
—Click here to follow me on BlogTalk Radio.

Please check our archives in the right sidebar for older posts on a variety of topics. You may also search for a particular topic in the search box at the top right.
Some of our most popular posts:
—Horoscopes? Ouija Boards? Séances? Are They Really Harmless?

—Are You Afraid of Confrontation?
—How to Recognize a Controlling Spirit
For additional encouragement, check out my podcasts at the following links:
A Moment with MaryAnn – Podcasts on Living the Good Life
Winning with the Word Podcast Series
Write Your Heart Out! – Podcasts for Writers
NOTE: If you are struggling to know your purpose in life, I can help you! As a highly experienced Certified Life Coach, I will help you set priorities in line with your God-given purpose. For more information or to set up a phone appointment, please send me an email at drmaryann@maryanndiorio.com. You'll be taking a major step toward fulfilling your destiny!
Please tell your family and friends about this blog and please pass this post on to them. Thank you!
______________________________________________________________
Matters of the Heart is a weekly blog that deals with the deepest issues of the human heart, the issues we all face but sometimes don't want to talk about. The heart is the programming center of our lives. What is programmed into our heart will affect every area of our lives. Learn how to discover what is in your heart and how to program your heart for success.
AN INVITATION TO YOU: To follow this blog via Facebook, click here. If you are not on Facebook or would prefer to subscribe via a different venue, please check the sidebar to the right for subscription options. Thank you!
Copyright 2001-2017 by MaryAnn Diorio, PhD, MFA. All Rights Reserved.