Check out my 2019 Book Catalogue
WINNING WITH THE WORD
by Dr. MaryAnn Diorio
"Winning with the Word" is a weekly blog that will help you to be a winner in life by applying God's principles
for living the abundant life as found in the Bible, God's manual for life.
AN INVITATION TO YOU: To follow this blog, click here.
If this blog has blessed you, please encourage your family and friends to subscribe as well. Thank you!
______________________________________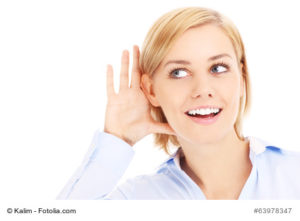 Do you prefer listening instead of reading? Then click below on the PODCAST LINK to today's blog post:

PODCAST: "LIVING IN A VIOLENT WORLD"
by Dr. MaryAnn Diorio
______________________________________
School has already been in session for over a month now, but perhaps some of you parents and grandparents have been sending your children and grandchildren off to school this year with more than the usual amount of anxiety. With all the violence in our world today, particularly as it relates to children, a new phobia has developed in our culture–a phobia that the young loved ones we send off to school in the morning may not come home in the afternoon.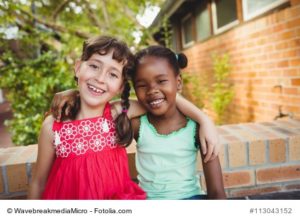 Are you a victim of this phobia? Do you spend the entire day worried about the safety of your children? Perhaps some of you who are reading this post or listening to the podcast are, yourselves, students who arrive at school every morning wondering if you'll leave there alive that afternoon. Certainly, this is no way to live, and, certainly, God does not want you to live this way.
But what can be done? Do we need tougher laws? Do we need more security in our schools? Do we need to screen students more carefully? While all of these measures may provide a small amount of improvement, they do not get to the root cause of the problem.
You see, no amount of external changes in policy will effect a lasting safety for our children, nor for ourselves. The reason is that the problem lies not in the external circumstances, but in the internal arena of the human heart. It is in the human heart that the battle against violence is waged.
In Proverbs chapter 23, verse 7, the Bible says that "as a man thinks in his heart, so is he." This means that a person will respond to life based on what is in his heart.
Well, if we continually fill our hearts with evil, such as images of violence, hatred, and lust, then we will respond to life with violence, hatred, and lust. If, on the other hand, we fill our hearts with good images–such as kindness, peace, and love–then we will respond to life with kindness, peace, and love. To expect to change society without first changing the heart is futile, because in order to change the fruit, we first have to change the root. The root of a person is his heart.
So, how does all of this relate to the safety of our children in our schools? It relates very significantly because we now know that our major efforts in protecting our children must be directed not toward more social programs, but toward changing the human heart.
Well, you may be thinking, that's all well and good, but how can we change the human heart? The answer to that excellent question is, "We can't! Only God can." But there are some very important things we can do to get God to change the human heart. Let me share some of these things with you. They are found in 2 Chronicles chapter 7, verse 14. There God says, "If My people, who are called by My Name, will humble themselves and pray and seek My face, and turn from their wicked ways, then I will hear from heaven, and will forgive their sin, and heal their land."
This Scripture passage gives us a formula for addressing the problems we face as a society and, more specifically, for ensuring our safety, both in our schools and in our country. Let's look at this passage closely:
"If My people who are called by My Name …." God is speaking to those of us who belong to Him, those of us who have been born again and are part of the Kingdom of God. He is saying that we are the ones who are responsible for getting our country back on track, for we alone are the ones who know how to do so. We alone have the power and the authority through Jesus Christ to do so. And how do we do so? The rest of the passage tells us.
"If My people who are called by My name will humble themselves …." (Italics mine). We are to humble ourselves before the Lord. What does this mean? It means that we are to acknowledge our helplessness without God. We are to admit our need for Him, our total dependence on Him. We are to give up all pride and self-sufficiency and realize that without God, we are nothing and we can do nothing. We are to confess our sins and the sins of our nation and repent of them.
"And seek My face …." We are to seek God's face. This means that we are to look for Him first of all in His Word, in our time spent alone with Him in prayer, in our fellow believers throughout the world, and in creation. We are to make God number one in our lives. We are to desire Him above all else, to crave Him as a vital necessity.
"And turn from their wicked ways …." We are to turn from our wicked ways. It's very interesting to do a study of the word "wicked." Most of us know what wicker furniture is. It is furniture in which the wood is twisted to form interesting shapes in the finished product. Well, the word "wicked" means "twisted." A person is wicked when he twists the truth to suit his own circumstances.
For instance, God's Word commands us to tithe, to give the first ten percent of our income to the Lord's work. But someone may say, "I don't need to tithe because God understands that I don't have enough money." That person is twisting the truth of God's Word and is, therefore, acting wickedly. He is following a wicked way.
These three steps–humbling ourselves, seeking God's face, and turning from our wicked ways–are the conditions which, when fulfilled, will cause God to move on our behalf. Let's see what God will do when we've humbled ourselves, sought His face, and turned from our wicked ways.
Verse 14 of the second chapter of Chronicles says that God will do three things:
___He will hear from Heaven. Have you ever prayed to God and felt as though your prayers were falling on deaf ears? Well, maybe they were! If so, ask yourself if you have fulfilled the conditions that gain God's attention. Have you humbled yourself before him? Have you sought His face? Have you turned from your wicked ways? Now, these conditions apply to those who have already been born again because God makes it clear at the beginning of this verse that He is talking to His people.
A person who is not born again can cry out to God for forgiveness and God will always hear him. But God expects more from His children. He expects us to know better than to be proud, to neglect Him, and to act wickedly. He expects us to obey Him.
___The second thing God will do when we obey Him is He will forgive our sin. God is infinitely merciful, always ready and willing to forgive us. But we have to show Him that we sincerely desire His forgiveness and that we sincerely intend to turn from our sin and follow His way.
___Finally, the third thing God will do when we turn back to Him is He will heal our land. This is critical to the safety of our children, for when our land is healed, violence will give place to peace and danger will give place to safety.
But how can all of this be accomplished? It will be accomplished through the changing of the human heart, one person at a time. It is up to those of us who are followers of Christ to allow ourselves to be used by God as He does the changing. It is up to us to tell others about the love of Christ and what He has done and desires to do for every human being.
The Word says in Romans 10: 14-15: "How then shall they call on Him in Whom they have not believed, and how shall they believe in Him of Whom they have not heard? And how shall they hear without a preacher?" How can people know about Christ unless they hear about Him? And how can they hear about Him unless you and I tell them about Him?
I thank God for the young woman named Margo who first told me about Jesus Christ. I shudder to think of what would have happened to me had she not had the courage to tell me of Christ's love and saving grace. Because of Margo, not only will I spend eternity in heaven with Jesus Christ, but countless other people will as well because I told them about Jesus Christ.
So, if you want your children to be safe in school, pray for their safety. But also, tell others about Jesus Christ. Tell parents and teenagers, grandparents and single moms. Tell the person standing behind you in the checkout line, the person sitting beside you in the waiting room at the dentist's office, the plumber who comes to repair your leaky faucet. When you do, God will do His part about changing hearts. And when enough hearts are changed, our country will once again become safe for our children and for us.
Perhaps some of you listening have never heard about the power of Jesus Christ to change your life. Perhaps you never heard the term "born again," but you want to know more. You're tired of living in fear, defeat, and depression. You're hungry for change but don't know where to turn. Well, let me introduce you to the most awesome friend you will ever know: Jesus Christ, the Savior of the World. His title says it all. He came to save everyone. But in order to receive the salvation He earned on the Cross, you have to believe that He died for you personally, and then you have to accept His sacrifice for you.
I know in my spirit that there are many of you listening today who have tried every path to freedom but each one has led you to a dead end. You've reached the end of your rope. Some of you are even ready to end it all. But before you do, give yourself one more chance. Invite Jesus into your life today. You'll discover that He is the One you've been looking for all along.
Just pray this simple prayer with me:
Lord Jesus, I come to You just as I am. I admit that I am a sinner in need of Your mercy and grace. I believe that You are the Son of God, that You died for me, and that You rose again on the third day. I invite You now to come into my life. I receive You as my personal Savior and as the Lord of my life. Make of me all that You created me to be. Amen.
If you sincerely prayed this prayer, you are now a born-again Christ-Follower. I invite you to write to me at drmaryann@maryanndiorio.com. I would like to send you a little booklet that will help get you started in your Christian walk. Also I invite you to visit me at my website at maryanndiorio.com
Now, it's YOUR turn: What about you? Do you fear for your children's safety? Please share your comments in the Comments Box below. Thank you!
TWEETABLE: "LIVING IN A VIOLENT WORLD" by Dr. MaryAnn Diorio @DrMaryAnnDiorio (Click to Tweet)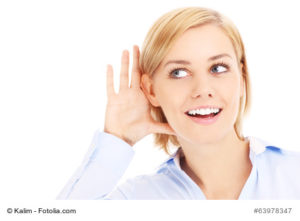 Click on the link below to listen to the podcast of today's post:

PODCAST: "LIVING IN A VIOLENT WORLD"
by Dr. MaryAnn Diorio
____________________________________________
To be sure you don't miss any of my future blog posts, please subscribe to Winning with the Word. CLICK HERE.
For a list of my blog posts by date, please click here.
____________________________________________
JOIN MY TEAM and get my monthly newsletter delivered to your inbox. Each month you will receive an update about my writing ministry and my family plus an opportunity to win a free e-book. You will also receive a special family recipe straight from my kitchen to your. So, don't delay! Sign up now by clicking here!
____________________________________________
Check out my You-Tube series, YOU WERE MADE FOR GREATNESS!, based on my popular book by the same title.
_______________________________________________
Soon-to-be-released: In Black and White: A Novel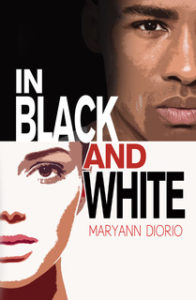 "Can endurance and faith sustain the love between a white woman and a black man as they are threatened by rejection, violence, and racial injustice? Can love alone reconcile their starkly different worlds, lighting the way to a bright future together? Find out in MaryAnn Diorio's forthcoming novel, IN BLACK AND WHITE, soon to be released. Stay tuned!"
Available soon in print and ebook formats. Stay tuned!
_______________________________________________
For additional encouragement, check out my podcasts at the following links:
___________________________________________
Copyright 20111-2019 by Dr. MaryAnn Diorio. All Rights Reserved. This article may not be published or printed in any form whatsoever without the written permission of Dr. MaryAnn Diorio. You may contact her at info@maryanndiorio.com to request permission.
Amazon.com Required Disclosure: MaryAnn Diorio is a participant in the Amazon Services LLC Associates Program, an affiliate advertising program designed to provide a means for sites to earn advertising fees by advertising and linking to Amazon.com.
Disclaimer: This site uses cookies. Your continued use of this site constitutes your consent to our use of cookies.