"Guard your heart above all else, for it determines
the course of your life." ~ Proverbs 4:23
_______________________________________
According to Google, the top question asked in a Google search in 2014 was "What is love?" I found this statistic at once fascinating and troubling.
Fascinating because the human heart is basically the same throughout the world.  Troubling because most human hearts do not understand the true meaning of love.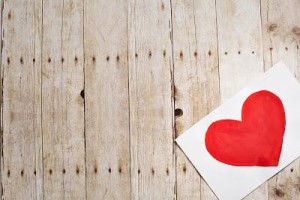 Photo Source: Lightstock.com: Photo ID: 137736
Defining love is like defining God–difficult to explain but easy to describe. The reason? God is Love and Love is God. The two are exactly the same.  Hence, the difficulty in describing both.
But the nature of a being can be known by its attributes. And so it is with love. So, let's look at the nature of love as described in the book that was written by Love itself–the Holy Bible.
In the first letter to the Corinthians, the Apostle Paul describes love as follows:
Love is patient. Love is kind. Love isn't jealous. It doesn't sing its own praises. It isn't arrogant. It isn't rude. It doesn't think about itself. It isn't irritable. It doesn't keep track of wrongs. It isn't happy when injustice is done, but it is happy with the truth. Love never stops being patient, never stops believing, never stops hoping, never gives up. Love never comes to an end (I Corinthians 13:4-8).

Wow! That's a tall order, isn't it? In light of the description of love above, how many of us truly love all the time?
None of us!
But when we receive Christ into our hearts, He loves through us. This is the Christian life: allowing Christ to express His love through us.
So, are you allowing Christ to express His love through you? To find out, ask yourself these questions:
Am I patient?
Am I kind?
Am I jealous?
Do I sing my own praises?
Am I arrogant?
Am I rude?
Am I obsessed with myself?
Am I irritable?
Do I keep track of wrongs done to me?
Am I happy when injustice wins out?
Am I happy when truth wins out?
Have I lost faith and stopped believing?
Have I lost hope?
Have I given up?
Did you notice that none of these questions has to do with the other person in the relationship but all have to do with you?  Why? Because love always goes first. Love always takes the initiative. Love never acts depending on what the other person does or does not do. Love acts based on the right thing to do.
Our world has confused emotional and sexual titillation with true love. This is the reason so many marriages end in divorce and so many families break apart.  True love, however, (also called agape love), is a spiritual love originating in God and demonstrated through the way we treat our neighbor no matter what the circumstances.
_____________________________________________
"Our world has confused emotional and sexual
titillation with true love."
______________________________
Only agape love will last when the going gets rough in a relationship. Only agape love will enable you to withstand and overcome.
Only agape love is what the world is truly looking for. And that kind of love is found only in the One Who is Love–the Lord Jesus Christ!
If you're looking for love today, you are really looking for Jesus.  Go to Him and receive Him into your life. When you do, you will find True Love.
_______________________________
In my newest work of fiction, SURRENDER TO LOVE, young widow and life coach, Dr. Teresa Lopez Gonzalez learns that only the love of God can drive out fear.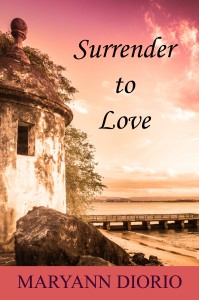 Available in Kindle and print versions.
You may leave a comment by clicking here. To receive these blog posts in your emailbox, please click here.
If you found this post helpful, please pass it on to someone who can benefit from reading it. Thank you!
If you have any questions, you may contact me as follows:
Email: drmaryann@maryanndiorio.com
Snail Mail: PO Box 1185, Merchantville, NJ 08109
Tel. 856-488-3580
________________________________
Copyright 2015 by Dr. MaryAnn Diorio. All Rights Reserved. This article may not be published or printed in any form whatsoever without the written permission of Dr. MaryAnn Diorio. You may contact her at drmaryann@maryanndiorio.com to request permission.
Photo Source: Lightstock.com Photo ID: 226690
Source Cited: http://www.google.com/trends/2014/story/top-questions.html
Amazon.com Required Disclosure: MaryAnn Diorio is a participant in the Amazon Services LLC Associates Program, an affiliate advertising program designed to provide a means for sites to earn advertising fees by advertising and linking to Amazon.com.
Dr. Diorio is a Certified Life Coach, a Certified Biblical Counselor, and a Certified Behavioral Consultant. She is also an award-winning, widely published author of fiction for children and adults. You may reach her at maryann@maryanndiorio.com or via one of her social media venues below:
Website: www.maryanndiorio.com
Blog (Matters of the Heart): http://www.networkedblogs.com/blog/maryanndiorioblog
Amazon Author Central: http://www.amazon.com/author/maryanndiorio
Facebook: http://www.Facebook.com/DrMaryAnnDiorio
Twitter: https://Twitter.com/@DrMaryAnnDiorio
Goodreads: https://www.goodreads.com/author/show/6592603.MaryAnn_Diorio
LinkedIn: https://www.linkedin.com/profile/view?id=45380421
Pinterest: https://www.pinterest.com/drmaryanndiorio/
Google+: https://plus.google.com/u/0/+DrMaryAnnDiorio/posts
YouTube: https://www.youtube.com/user/drmaryanndiorio/