WINNING WITH THE WORD
"Winning with the Word" is a weekly blog that will help you to be a winner in life by applying God's principles for living the abundant life as found in the Bible, God's manual for life.
AN INVITATION TO YOU: To follow this blog, click here.
If this blog has blessed you, please encourage your family and friends to subscribe as well. Thank you!
______________________________________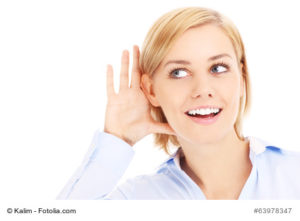 Do you prefer listening instead of reading? Then click below to listen to today's blog post:
______________________________________________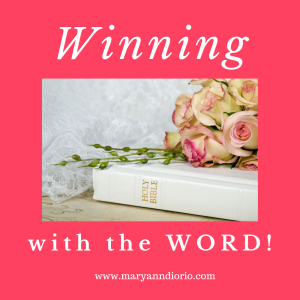 Hello and Happy Day! This is Dr. MaryAnn Diorio, Novelist and Life Coach, welcoming you to another episode of Winning with the Word. Today is Monday, May 18, 2020. Today's Podcast is Episode #20 in Series 2020 and is titled "What to Do When Your Child Goes Astray."
There's an old saying attributed to the 18th-century Scottish poet Robert Burns that goes like this: "The best-laid plans of mice and men oft go astray." If you're like me–and I think you are–you've had plans that have not turned out the way you wanted. This can be very painful, but it is especially painful when those plans included our children.
Far too often have parents come to me in anguish over a child who has turned away from all that is good and holy and followed a lifestyle that leads to destruction. As a mother, my heart goes out to such parents. But what can they do? Indeed, is there anything they can do?
Yes, there is something they can do. But first let's explore some reasons that our children go astray.
1. FREE WILL (Joshua 24: 15). The number one reason that children go astray is that they have a free will. We can warn, admonish, advise, enforce, and even object, but bottom line, our children will do what they want to do. Not even God–Who gave us free will in the first place–can keep a child from going astray if that child wants to go astray. God respects the free will of His creation, and so should we.
2. BELIEVING THE LIE (Romans 8: 6). Our children go astray because they choose to believe a lie. Every path to destruction is strewn with lies. A key to helping our child is prayerfully to discern what lie or lies he or she is believing and then presenting the Truth as an antidote to the lie.
3. A STRAINED RELATIONSHIP WITH A PARENT (Ephesians 6: 4). We parents can alienate our children by being too harsh with them, by not listening to them, by treating them condescendingly, or simply by not trying to understand their side of the story. When children feel unheard, they go elsewhere. Examine your own heart to determine if you have done anything to contribute to your child's going astray. If you have, repent and ask the Lord to forgive you. Also, ask your child to forgive you.
4. SITTING UNDER THE TEACHING OF A WEAK PASTOR (Jeremiah 50: 6). In this day and age, it is vitally important to sit under the teaching of a pastor who preaches the Word of God without compromise. Many of our children have gone astray because they have listened to the teachings of pastors who want only to tickle their ears.
Now, let's look at some things you can do to influence your wayward child to return to the Lord:
1__Declare the Word of God over your child (Mark 11: 23). There is power in the Word of God to tear down the strongholds that are keeping your child bound. While you cannot and must not violate your child's free will, you do have authority in the Name of Jesus to command all lying spirits to desist in their maneuvers against your child.
2__Focus on the character of God as you pray (1 John 4: 8). God is Love and wants your child to return to Him more than you do. He will do everything, short of violating your child's will, to bring your child back to him.
3__Pray that your loved one will hear the voice of God (Isaiah 30: 21). There are many voices clamoring in your child's head. He went astray because he listened to one of those wrong voices. Pray that he or she will hear only God's voice.
4__Pray for wisdom in knowing when to speak and when not to speak, what to say and what not to say (James 1: 5). Relationship is key in helping a child who has gone astray. Sometimes we make things worse by speaking when we should be silent and keeping silent when we should speak. Or, we say the wrong thing. Failure to use wisdom results in broken relationships, and broken relationships hinder good influence.
5__Pray for your child's return to the Lord (Malachi 4: 6). There is a wonderful promise in Malachi 4: 6 that says that God "will turn the hearts of the parents to their children, and the hearts of the children to their parents." Believe this promise for your child and watch God make good on it.
6__Picture your child as returning to Christ (Romans 4: 17). Believing is seeing in advance. Romans 4: 17 says that God "calls those things which do not exist as though they did." Decree that your child has returned to Christ even though that truth has not yet manifested.
7__Keep trusting God regardless of what circumstances look like (Proverbs 3: 5). Our God sees the big picture; we do not. Delays may seem denials, but they are not. God is at work, orchestrating circumstances without violating your child's will. There are many threads that God is handling and that you do not see.
The most important thing in dealing with a child who has gone astray is to ensure that you have a personal relationship wth Jesus Christ and that your heart is right before Him. If you have not yet accepted Jesus Christ as your Savior and Lord, pray this simple prayer with me now:
Lord Jesus,You, above all others, understand the pain I am experiencing with my wayward child. I come to You now, giving You this pain and asking You to come into my life to save me, heal me, and give me wisdom. I receive You now as my Savior and Lord. In Your Name I pray. Amen.
If you prayed this simple prayer, please write to me at drmaryann@maryanndiorio.com. I would like to send you a little booklet that will help you get started in walk with Christ. I also encourage you to get yourself a Bible and read it every single day, starting in the Gospel of John, which is in the second half of the Bible. The Bible is God's love letter to you, His manual for your life and for helping bring back your wayward child. In it He reveals Who He is, and He instructs you how to live.
Finally, ask the Lord to lead you to the church of His choice for you where you can learn about Him and have fellowship and encouragement with other Christ-Followers.
For those of you who may not know, I write fiction about many of the issues I deal with in this blog and podcast. My latest novel, In Black and White, recently won First Place in the Historical Fiction Category of the 2020 Christian Indie Book Awards Contest. It is the compelling love story between a white woman and a black man as they face great grief in overcoming the many obstacles that threaten to destroy their love.
I have also written a novella that deals with the wayward child. It is called A CHRISTMAS HOMECOMING. Both of these books are available on Amazon, Barnes & Noble, Kobo, Apple Books, and other popular venues.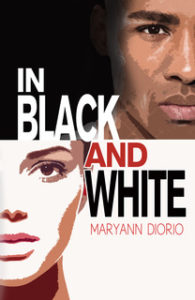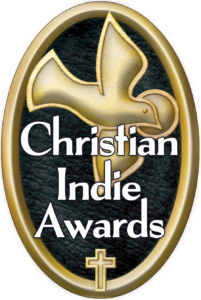 For additional resources on living the abundant life in Christ, visit my website at maryanndiorio.com.
If you have been blessed by these messages, I also invite you to become a Winning with the Word patron on Patreon. As a patron you will enjoy special benefits only for my patrons. Just go to Patreon.com and search for Winning with the Word to join. I would like to thank all of my patrons who are making this podcast possible. It is now reaching 19 countries throughout the world with the message of the Gospel. I could not do this without you.
Thank you so much for listening. This is Dr. MaryAnn Diorio, novelist and life coach, reminding you that God loves you just as you are and just where you are, and that He will help you to keep on winning with the Word.
To subscribe to "Winning with the Word", click here.
To receive my monthly newsletter, click here.
Listen to the podcast here:
________________________________________________
Now it's your turn: "What steps have you taken to overcome perfectionism?" Please leave your comment in the Comment Box below. Thank you!
PLEASE TWEET: "What to Do When Your Child Goes Astray" by Dr. MaryAnn Diorio (CLICK TO TWEET)
Please tell your family and friends about "Winning with the Word," and please pass this post on to them. Thank you!
Check out these three popular Winning with the Word podcasts below. You may also search for a particular topic in the search box at the top of the sidebar on this page.
__Is the World Coming to an End?
Are you new to this blog? If so, what is the "Winning with the Word" blog and why will it bless you to read it?
"Winning with the Word" is a weekly blog that helps you to deal with the daily problems of life by using the Bible as your guide to solving them. The Word of God will make you a success in life!
AN INVITATION TO YOU: To subscribe to Winning with the Word, click here.
_____________________________________________________________
Copyright 2000-2020 by Dr. MaryAnn Diorio. All Rights Reserved. This article may not be published or printed in any form whatsoever without the written permission of Dr. MaryAnn Diorio. You may contact her at info@maryanndiorio.com to request permission.
Amazon.com Required Disclosure: MaryAnn Diorio is a participant in the Amazon Services LLC Associates Program, an affiliate advertising program designed to provide a means for sites to earn advertising fees by advertising and linking to Amazon.com.Disclaimer: This site uses cookies. Your continued use of this site constitutes your consent to our use of cookies.