"Guard your heart above all else,
for it determines the course of your life." ~ Proverbs 4: 23
The Fear of the Lord. What is it? And why is it important to have?
We live in a time of increasing lawlessness. There is little respect for authority, whether it be parental, institutional, governmental, or church authority. Students are rioting on campuses, demanding rights without responsibility. The reason for this rebellion against authority is that people have lost the fear of God.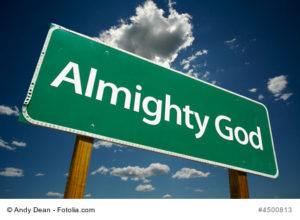 What is the fear of God? The fear of God is a holy reverence and respect for Who He is and for what He has commanded. It is an understanding and an appreciation that God is not our buddy but that He is the Almighty God, the Creator and Sustainer of the entire universe.
Unfortunately, we live in a day in which the world does not even acknowledge God. Worst of all, even many in the Church have reduced God to an image of their own making. Some have made Him a bosom buddy who cuts us some slack because we are, after all, human. Others have made Him a butler who does their every bidding. Others have made Him a dispenser of goodies whose only desire is to make us happy.
Dear ones, this is NOT the fear of the Lord! This is reducing God to the level of man. It is to create our own God based on what we want Him to be to us. In short, this is idolatry!
The fear of God is a holy reverence and respect for Who He is
and for what He has commanded.
Why must we fear the Lord? For many reasons. Here are a few:
1–God deserves to be feared. He is almighty, all-knowing, and absolutely majestic. He is the only uncreated Being Who has always existed and always will exist. He is supreme in every way.
2–We cannot be wise without fearing the Lord. Scripture says this: "The fear of the Lord is the beginning of wisdom" (Proverbs 9: 10). If we want to make wise choices in life, we must start with the right foundation of fearing the Lord. Fearing the Lord means realizing that He is always watching us and that, one day, we will stand before Him to give an account of every thought, word, and deed of our lives.
3-We cannot avoid evil without fearing the Lord. God is not only the God of mercy; He is also the God of justice. When we look upon God only as the God of love, we are tempted to think that He will let our sin slide by. But when we keep in mind that God is also the God of justice, we will have a greater incentive to stay away from evil in order to avoid His judgment.
If you have not been fearing the Lord, repent, and start fearing Him! As the Word promises in 1 John 1: 9, "But if we confess our sins to Him, He is faithful and just to forgive us our sins and to cleanse us from all wickedness."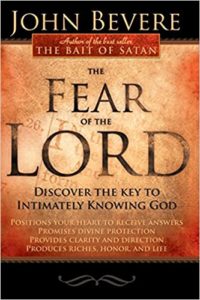 For an outstanding book on the topic of the fear of the Lord, I encourage you to read The Fear of the Lord by John Bevere available here at my affiliate link.

Now, it's YOUR turn: Have you been fearing the Lord? If not, why not? How will you begin fearing the Lord? Please leave your response in the Comment Box below. Thank you!
TWEETABLE: "Whatever Happened to the Fear of the Lord?" by Dr. MaryAnn Diorio (CLICK TO TWEET)

If you found this post helpful, please forward it to a friend. Thank you! Check our archives in the right sidebar for older posts on a variety of topics. You may also search for a particular topic in the search box at the top right. Some of our most popular posts are:
—Victim or Victor: Which One Are You?
—How to Conquer Stinkin' Thinkin'

For additional encouragement, check out my podcasts at the following links:
A Moment with MaryAnn – Podcasts on Living the Good Life
Winning with the Word Podcast Series
Write Your Heart Out! – Podcasts for Writers
NOTE: If you are struggling to know your purpose in life, I can help you! As a highly experienced Certified Life Coach, I will help you set priorities in line with your God-given purpose. For more information or to set up a phone appointment, please send me an email at drmaryann@maryanndiorio.com. You will be taking a major step toward fulfilling your destiny!
Please tell your family and friends about this blog and please pass this post on to them. Thank you!
_______________________________________________________________
To help you learn about your true identity in Christ, I wrote YOU WERE MADE FOR GREATNESS!. This book will reveal to you the power and authority you have to bring about effective change in your life through Jesus Christ. Get your copy now!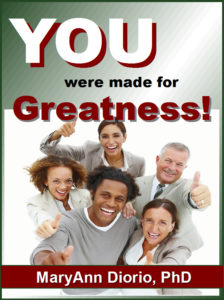 Learn about your power and authority in the Kingdom of God! Discover who you truly are in Jesus Christ!
YOU WERE MADE FOR GREATNESS! by Dr. MaryAnn Diorio
Kindle
Matters of the Heart is a weekly blog that deals with the deepest issues of the human heart, the issues we all face but sometimes don't want to talk about. The heart is the programming center of our lives. What is programmed into our heart will affect every area of our lives. Learn how to discover what is in your heart and how to program your heart for success.
AN INVITATION TO YOU: To follow this blog via Facebook, click here. If you are not on Facebook or would prefer to subscribe via a different venue, please check the sidebar to the right for subscription options. Thank you!
____________________________________________
Join my Team and get a free copy of my ebook on balancing your life.
____________________________________________
________________________________
Copyright 2000-2017 by Dr. MaryAnn Diorio. All Rights Reserved. This article may not be published or printed in any form whatsoever without the written permission of Dr. MaryAnn Diorio. You may contact her at drmaryann@maryanndiorio.com to request permission.
Amazon.com Required Disclosure: MaryAnn Diorio is a participant in the Amazon Services LLC Associates Program, an affiliate advertising program designed to provide a means for sites to earn advertising fees by advertising and linking to Amazon.com.
Disclaimer: This site uses cookies. Your continued use of this site constitutes your consent to our use of cookies.