WINNING WITH THE WORD
"Winning with the Word" is a weekly blog that will help you to be a winner in life by applying God's principles for living the abundant life as found in the Bible, God's manual for life.
An invitation for you:
To subscribe to this blog, click here. 
To subscribe to this podcast, click here.
If this blog and podcast have blessed you, please encourage your family and friends to subscribe as well. Thank you!
Be sure to check out our Featured Book of the Week at the end of this post.
______________________________________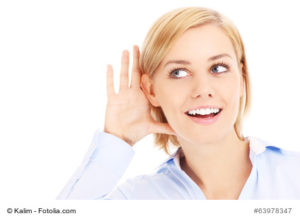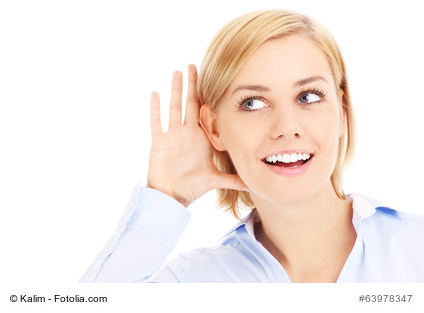 Do you prefer listening instead of reading? Then click below to listen to today's blog post on podcast.
___________________________________________________________________________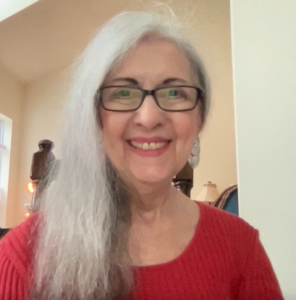 Hello and Happy Day! This is Dr. MaryAnn Diorio, novelist and life coach, welcoming you to another episode of Winning with the Word. Today is Monday, March 14, 2022, and this is Episode #11 of Series 2022. This episode is titled "Where Is the World Headed?"
Wherever we turn, someone is giving an opinion of what is happening in our world. If you feel confused, you are not alone.
The purpose of my message this week is to enlighten you to the truth of what is really going on.
So, you may be asking, "How do you know what's really going on, Dr. MaryAnn? What is your source of information?"
Great question! And one that should always be asked: What is the source of one's information?
As an experienced scholar trained in in-depth, primary-source research techniques, I can personally vouch for the critical importance of not only knowing but, more importantly, trusting one's sources. Unless the source is accurate, we cannot be sure that the information from that source is accurate.
So, let me assure you that my source is absolutely accurate. In fact, it is the most accurate source that exists, that has ever existed, and that will ever exist. My source is God Himself, and the information I am using to support my message is from the Book God Himself wrote; namely, the Bible.
Now, before you hit the DELETE button or turn off this podcast, do yourself a big favor and get all the information, and only then draw your own conclusions.
So, how can I say that the Bible is absolutely true? Well, here are three of many reasons:
1. God cannot lie. In Numbers 23: 19, the Bible says this: "God is not a man, so He does not lie. He is not human, so He does not change his mind. Has He ever spoken and failed to act? Has he ever promised and not carried it through?"  
2. God is Truth itself. In John 14: 6, the Bible records these words spoken by Jesus Christ: "I am the Way, the Truth, and the Life. No one can come to the Father except through Me."
3. The Bible has never been wrong. All that the Bible has predicted up until our day has come to pass exactly as the Bible said it would. A few events remain to occur before the return of Christ. As I write, we are seeing those remaining events unfold before our very eyes, meaning that Christ's return is imminent.
World events today are happening exactly as the Bible predicted thousands of years ago.
In case you're wondering what world events I'm referring to, let me give you a few examples:
1. The Bible predicts in the Book of Ezekiel, chapter 38, that in the last days, Russia, Turkey, and Iran would form a coalition, together with some smaller countries, with the goal of invading Israel for its gas and oil reserves. Today, we see Russia,Turkey, and Iran in the process of forming that very coalition with the ultimate goal of invading Israel. 
On March 21, 2021, an article written by Seth Frantzman and titled "Iran, Russia, and Turkey Signal Growing Alliance,"  was published in The Jerusalem Post. In the article, Mr. Frantzman shows how the relationships among Russia, Turkey, and Iran have strengthened in recent months as all three countries keep their eyes on Israel: https://www.jpost.com/middle-east/iran-russia-and-turkey-signal-growing-alliance-662601
2. The Bible predicts that in the last days, lawlessness would cover the earth and that things would be as they were in the days of Noah. We can't deny that lawlessness has increased and keeps on increasing. With the creation of the "Defund the Police" movement, for example, America has truly lost its senses.
3. The Bible also predicts that pandemics, crazy weather patterns, and food shortages, even famine, would occur in the last days. For example, in Revelation 6: 6 the Bible says this: "A loaf of wheat bread or three loaves of barley will cost a day's pay."  Have we not already seen these things happening? We have already experienced a major pandemic. We have already experienced unusual weather patterns throughout the world. We are already seeing food prices heading in that direction of Revelation 6: 6. During the Tribulation, after Christians are removed from the earth in the Rapture, the Bible prediction about the exorbitant price of bread will find its fulfillment.
Anyone who denies the truth of the Bible has his head in the sand.
Friends, God is calling us to repent. First, because we have rebelled against Him, and second, because He doesn't want us to go to Hell.  Those who refuse to repent will as surely go to Hell as those who repent will go to Heaven. So be one who repents and turns to Jesus Christ.
Shortly before the flood that destroyed the entire earth, the Lord warned the people of Noah's day to repent, but they refused and were destroyed in the flood. Today, those who refuse to obey God's commands will eventually be destroyed in the horrors of the Tribulation which is on the horizon. 
Why does the Bible warn us about these events in advance? For two reasons:
1. God loves us and wants us to know what lies ahead so that we can prepare ourselves, not only physically, but, most important, spiritually.  God doesn't want anyone to go to Hell. He wants every person to be saved. But there is only one way to be saved, and that is through receiving Jesus Christ as your Savior.
In 2 Peter 3: 9 the Bible says this about God's heart toward people: "The Lord isn't really being slow about His promise, as some people think. No, He is being patient for your sake. He does not want anyone to be destroyed, but wants everyone to repent." 
But there's coming a time when it will be too late. It could be too late for you today. We don't know when we're going to die. So don't wait another moment to repent and to receive Jesus as your Savior. 
2. God wants us to know that He has our future under control. He has told us in advance what will happen so that we will not be surprised or afraid. Hear Christ's words: "See that you are not troubled; for all these things must come to pass" (Matthew 24:6). 

If you have not yet repented of your sin, do so now. Turn to Jesus Who loves you and who died and rose from the dead for you. Welcome Him into your life now. He is the only way you can be saved, no matter what anyone else tells you. He is your only ticket to Heaven. There is no other way, no matter what anyone tells you. So, accept Him now. Pray this prayer with me:
Lord Jesus, I need You to save me. I repent of my sin, and I ask You to forgive me. I receive You as my Savior and my Lord. Thank You for saving me. In Your Name I pray. Amen.
If you sincerely prayed this prayer, welcome to God's family! Please write down today's date. It is your spiritual birthday. And please write to me at drmaryann@maryanndiorio.com. I would like to send you a free PDF booklet, titled After You're Born Again. This booklet will help you to get started in your walk with Jesus.
I also encourage you to get yourself a Bible and read it every single day. The Bible is God's love letter to you, His manual for your life. In the Bible, God reveals Who He is, and He teaches you how to live.
Finally, ask the Lord to lead you to the church of His choice for you where you can learn about Him and have fellowship and encouragement with other Christ-Followers. It is critically important in these last days to fellowship with other believers who are mature in Christ and who can guide you as you grow in Him.
If you need help to move forward in your relationship with Jesus, consider hiring me as your personal life coach. Contact me at drmaryann@celebrationlifecoaching.com to set up an appointment. Also, visit my website at CelebrationLifeCoaching.com for answers to many of your questions about coaching and for testimonials from some of the clients I have already helped.
For example, Tracy said this; "Personal coaching was like having a personal trainer for the mind."
Just click here: CelebrationLifeCoaching.com/testimonials.
Also, visit my bookstore at maryanndiorio.com/book-table for outstanding books that I have written that will bless you.
If this podcast has helped you in any way, please consider supporting it by becoming one of my valued patrons. Just go to patreon.com/winningwiththeword to join my wonderful Team. Patrons receive numerous benefits in appreciation for their support. 
Until next time, remember that God loves you just as you are and just where you are, and that He will help you to keep on Winning with the Word!
________________________________
Source cited: "The Death Rattle of Consumer Christianity" by Matt Reynold
https://firebrandmag.com/articles/the-death-rattle-of-consumer-christianity
To subscribe to Winning with the Word, click on the link in this blog post.
https://landing.mailerlite.com/webforms/landing/w4q0z7
To subscribe to my author newsletter, click on the link below:
https://landing.mailerlite.com/webforms/landing/x5i2r2
To follow me on social media platforms, click on the link below:
linktr.ee/maryanndiorio
__________________________________________________________________
Copyright 2000-2022 by Dr. MaryAnn Diorio. All Rights Reserved. This article may not be published or printed in any form whatsoever without the written permission of Dr. MaryAnn Diorio. You may contact her at info@maryanndiorio.com to request permission.
Amazon.com Required Disclosure: MaryAnn Diorio is a participant in the Amazon Services LLC Associates Program, an affiliate advertising program designed to provide a means for sites to earn advertising fees by advertising and linking to Amazon.com.Disclaimer: This site uses cookies. Your continued use of this site constitutes your consent to our use of cookies. 
__________________________________________________________________