WINNING WITH THE WORD
"Winning with the Word" is a weekly blog that will help you to be a winner in life by applying God's principles for living the abundant life as found in the Bible, God's manual for life.
AN INVITATION TO YOU: To follow this blog, click here.
If this blog has blessed you, please encourage your family and friends to subscribe as well. Thank you!
______________________________________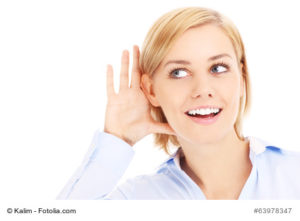 Do you prefer listening instead of reading? Then click below to listen to today's blog post:
______________________________________________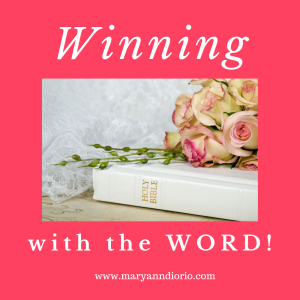 Hello and Happy Day! This is Dr. MaryAnn Diorio, Novelist and Life Coach, welcoming you to another episode of Winning with the Word. Today is Monday, April 6, 2020. Today's Podcast is Episode #14 in Series 2020 and is titled "WHY the Corona Virus?"
Have you asked yourself why the entire world is experiencing the pandemic of the Corona virus? Surely, there have been pandemics before, and perhaps they occurred for the same reason I'm going to present to you today. Among the many scientific and social reasons for the virus, this one is one to consider as well. It is the SPIRITUAL reason for the Corona virus.
Yes, there is a spiritual reason for the current presence of the virus in our world. That spiritual reason is that God is calling us to repent of our sin and to turn to Him.
Of course, the spiritual reason is not a very popular one because people don't like to talk of sin nor to confront their own sin. But this is what we must do if we want God to heal our land.
There is a very pointed Scripture verse in the Second Book of Chronicles that says this: "If My people, who are called by My name, will humble themselves and pray and seek My face and turn from their wicked ways, then I will hear from heaven, and I will forgive their sin and will heal their land."
Who are God's people? Those of us who have been born again by accepting Jesus Christ as our Savior and Lord. God is talking to us, the Church. He is saying that in order for Him to heal our land, we must do four things:
1. We must HUMBLE ourselves. This means we must acknowledge that we are helpless without God.
2. We must PRAY. We must communicate with God and do more listening than talking.
3. We must SEEK His Face. This means we must put God first, above everything else in our lives.
4. We must TURN from our wicked ways. This means we must repent of our sin and do an about-face in the way we live. To repent means to do a 180-degree turn and go in the opposite direction.
When we have done all of these four things, then–and only then–will God heal our land.
Notice in this verse that God is speaking to His people, not to the world. The buck always stops with the Church. As goes the Church, so goes the culture. What a sad commentary on the Church!
To a great extent, we have failed in our mission to be the salt of the earth and the light of the world. We have failed to fulfill the Great Commission given to us by Jesus in Mark 16. We have failed to uphold righteousness. Indeed, we have even succumbed to unrighteousness and participated in evil by siding with the culture of the world.
So, I implore you. Let all of us who call ourselves Christ-Followers repent of our complacency and our compromise. Let us humble ourselves, pray, seek God's face, and turn from our wicked ways. Then let us go out into all the world and preach the Gospel so that others, too, can be saved.
If you have not yet accepted Jesus Christ as your Savior, I urge you to do so now by praying this simple prayer with me:
Lord Jesus, I come to You just as I am. I need You to save me. I cannot save myself. I repent of my sins and ask You to forgive me. I invite You into my life to be my Savior and my Lord. Lead me to the place of perfect rest in You and help me to know You. I pray, believe, and receive in Your Name. Amen.
If you prayed this simple prayer, please write to me at drmaryann@maryanndiorio.com. I would like to send you a little booklet that will help you get started in your relationship with Jesus Christ. I also encourage you to get yourself a Bible and read it every day, starting in the Gospel of John, which is in the second half of the Bible. The Bible is God's love letter to you, His manual for your life. In it He reveals Who He is. In it He reveals His infinite love for you. In it He reveals His peace.
Finally, ask the Lord to lead you to the church of His choice for you where you can learn about Him and find fellowship and encouragement with other Christ-Followers.
For those of you who may not know, I write fiction about some of the issues I deal with in this blog and podcast. As a token of my deep appreciation for all of you who follow this blog and podcast, I want to give you a FREE ebook copy of my popular novel, The Madonna of Pisano, the first book in my trilogy titled The Italian Chronicles. To receive your FREE ebook copy, please go to the link listed at the end of this post. For those of you who are listening, the link is: https://www.smashwords.com/books/view/705659
Note that this offer is valid only until April 30th, so get your free ebook copy now before you forget!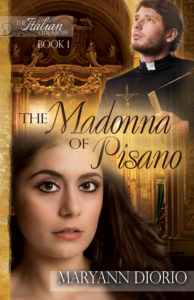 I also invite you to visit my website at https://maryanndiorio.com/book-table. There you will find a complete list of the novels, novellas, and short stories I have written about characters with problems like yours.
On my website, you will also find many additional resources to help you grow in your walk with Christ.
If you have been blessed by these messages, I also invite you to become a Winning with the Word patron on Patreon. As a patron you will enjoy special benefits only for my patrons. Just go to Patreon.com and search for Winning with the Word to join. I would lke to thank all of my patrons who are making this podcast possible.
And to all of you wonderful listeners out there, thank you so much for listening. This is Dr. MaryAnn Diorio, novelist and life coach, reminding you that God loves you just as you are and just where you are, and that He will help you to keep on winning with the Word.
To subscribe to "Winning with the Word", click here.
To receive my monthly newsletter, click here.
Listen to the podcast here:
________________________________________________
Now it's your turn: Have you entered the rest of God? Please leave your comment in the Comment Box below. Thank you!
PLEASE TWEET: "" by Dr. MaryAnn Diorio (CLICK TO TWEET)
Please tell your family and friends about "Winning with the Word," and please pass this post on to them. Thank you!
Check out these three popular Winning with the Word podcasts below. You may also search for a particular topic in the search box at the top of the sidebar on this page.
__The Dangers of the Enneagram
__Is the World Coming to an End?
__Is Your Tongue Ruining Your Life?
Are you new to this blog? If so, what is the "Winning with the Word" blog and why will it bless you to read it?
"Winning with the Word" is a weekly blog that helps you to deal with the daily problems of life by using the Bible as your guide to solving them. The Word of God will make you a success in life!
AN INVITATION TO YOU: To subscribe to Winning with the Word, click here.
_____________________________________________________________
Copyright 2000-2020 by Dr. MaryAnn Diorio. All Rights Reserved. This article may not be published or printed in any form whatsoever without the written permission of Dr. MaryAnn Diorio. You may contact her at info@maryanndiorio.com to request permission.
Amazon.com Required Disclosure: MaryAnn Diorio is a participant in the Amazon Services LLC Associates Program, an affiliate advertising program designed to provide a means for sites to earn advertising fees by advertising and linking to Amazon.com.Disclaimer: This site uses cookies. Your continued use of this site constitutes your consent to our use of cookies.