WINNING WITH THE WORD
"Winning with the Word" is a weekly blog that will help you to be a winner in life by applying God's principles for living the abundant life as found in the Bible, God's manual for life.
AN INVITATION TO YOU:
To subscribe to this blog, click here.
To subscribe to this podcast, click here.
If this blog and podcast have blessed you, please encourage your family and friends to subscribe as well.
Thank you!
Be sure to check out our Featured Book of the Week at the end of this post.
______________________________________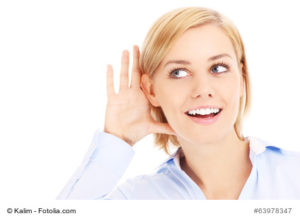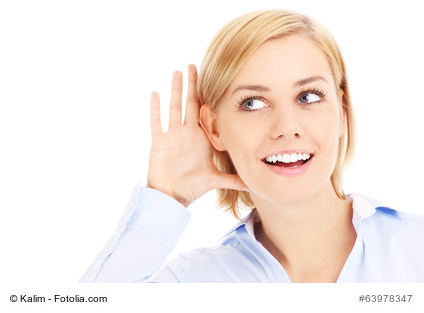 t
Do you prefer listening instead of reading? Then click below to listen to today's blog post on podcast.
______________________________________
Hello and Happy Day! This is Dr. MaryAnn Diorio, novelist and life coach, welcoming you to another episode of Winning with the Word. Today is Monday, May 17, 2021, and this is Episode #15 of Series 2021. This episode is titled "Does Your Soul Need Healing?"
_______________________________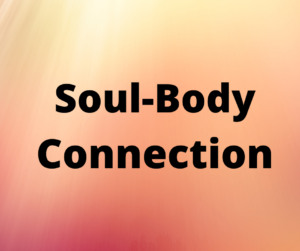 In the third letter of John, chapter one, verse two, the Beloved Apostle writes:
" . . . I wish above all things that thou mayest prosper and be in health, even as thy soul prospereth."– 3 John 1: 2 KJV
This verse makes it quite clear that it is God's will that His children prosper and be in health.
Notice the phrase, "above all things." This phrase means that more than anything else, God desires our entire well-being: spirit, soul, and body. God wants us well spiritually, emotionally, and physically. God wants every part of us to function as He created it to function. God wants no disease (read: dis-ease) in our bodies, nor in our souls. The Encyclopedia Britannica describes "disease" as "any harmful deviation from the normal structural or functional state of an organism."
If you are born again, then your body is the Temple of the Holy Spirit, and there should be no disease in the Holy Spirit's Temple. But, sadly, there is. Why? Because of what God says in Hosea 4: 6: "My people are destroyed for lack of knowledge." A lack of knowledge of the Bible will cause us to fail to prosper and fail to be in health.
The word "prosper" as used in this verse means "to have a good journey." It is similar to our modern expression, "I hope things go well for you." It was a commonly used expression in John's day—so common, in fact, that the expression was often shortened to a few initials at the end of letters. The Latin abbreviation was SVBEEV, citing the first letters of the expression, "Si vales, bene est; ego valeo" meaning, "If you are well, it is good; I am well.". The practice of abbreviating a message in John's day compares to the practice we use today in texting, when we use letters like TTYL (Talk to you later), or we shorten the word "you" to the simple letter "u." We are not so different from our early ancestors after all. 🙂
To prosper means not only to be in health physically, but also mentally and emotionally. To prosper also means to have sufficient provision to take care of one's needs.
Next in the verse, the expression "be in health' is pretty self-explanatory. The Merriam-Webster Dictionary defines "health" as "the condition of being sound in body, mind, or spirit; a condition in which someone or something is thriving or doing well."
In John 10: 10 NKJV, the Bible says this: "The thief does not come except to steal, and to kill, and to destroy. I have come that they may have life, and that they may have it more abundantly." Jesus died and rose from the dead to give us total health in spirit, soul, and body. This is what is meant by the abundant life. Abundant means plentiful, plenty of. Plenty of health, plenty of provision, plenty of peace of mind, plenty of joy, plenty of love. And so on.
__________________________________

"As goes the health of the soul, so goes the health of the body."
__________________________________
Now that we've covered the first three key phrases of this verse–above all, prosper, and be in health–let's look at the last part of the verse: "just as your soul prospers." Strong's Concordance (G2531) tells us that the expression "just as" comes from the Greek word kathōs, meaning, in proportion as or in the degree that. So, this verse is saying that we will prosper and be in health in the same way that or to the degree that our soul prospers and is in health. In other words, our body will prosper and be in health to the degree that our soul prospers and is in health.
Another way of putting this is to say that as goes our soul, so goes our body. If our soul is sick, our body will be sick. Modern medicine is discovering this very truth even now. Yet, the Bible has been telling us this truth for thousands of years in such passages as Deuteronomy 28, Proverbs 4, and Isaiah 53.
More and more, modern medicine is proving the close connection between the soul and the body. Medicine is discovering that most physical disease results from sickness in the soul.
I once heard a true story of a woman who had had pain in her neck for many years. She'd been to doctor after doctor after doctor and had test after test after test. But the cause of her pain was still a mystery.
She finally went to a new doctor who happened to be a Christian. He asked her what was going on in her life. The woman told the doctor of a person who greatly irritated her. In describing this person to the doctor, the patient called the irritating person "a pain in the neck."
Understanding the power of words over one's health, the discerning doctor advised his patient to stop using that expression. When she returned a short time later, the pain in her neck had completely disappeared. The unwitting patient had been blocking her healing by the words she had been speaking. She had been her own worst enemy! She had allowed a wound in her soul to cause her to say things that had harmed her body.
Here is a very important truth: As goes the soul, so goes the body. The body will prosper and be in health to the degree that the soul prospers and is in health. Most physical disease results from sickness in the soul. Remember: As goes the soul, so goes the body.
Sickness of the soul may not result in immediate sickness of the body, but sickness of the soul will eventually result in sickness of the body. It may take many years, but sickness of the soul will result in sickness of the body.
We need the Holy Spirit to reveal and expose sickness of the soul. Often these sicknesses have their roots in childhood experiences that we do not even remember. This is one reason that believers get sick. Although they have been born again and are new creations in their spirits, they still have unknown, unresolved wounds in their souls (things such as abandonment issues, sexual or verbal abuse, trauma of any sort). The Holy Spirit's work of sanctification is intended to rid the soul of these unresolved wounds so that it will function healthfully.
Another reason for sickness among believers is that some believers have unrepentant sin in their souls (anger, offense, unforgiveness, which is, in my ministry experience, the most common) . Unrepentant sin can prevent physical healing.
If the manifestation of your healing has not yet occurred, consider that your soul may be sick. When the Lord heals, He usually heals from the inside out. If there is a deeper work that needs to be done in the soul than in the body, the Lord will usually deal first with the deeper work in the soul. He will address that deeper work first. Once the deeper work is done, the soul will be healthy and the body will follow suit.
So, what are we to do with soul issues? Soul wounds?
1. Give them to God. Then trust in His promise in Psalm 23: 3 that He will restore your soul. To restore means to make whole again; to return to its original condition. In Isaiah 61: 3 NKJV, the Word tells us that the Lord came "to console those who mourn in Zion, to give them beauty for ashes, the oil of joy for mourning, the garment of praise for the spirit of heaviness . . . ." This is a beautiful picture of a soul being restored.
2. Seek professional Christian counseling, if necessary. But be very careful here. Most Christian counselors have been trained in the counseling philosophy of the world and do not have a totally Biblical worldview. Wise counsel is rooted in the Word of God and does not mix the world with the Word. The WORD is the Beginning, the End, and Everything-in-Between.
3. Trust that God will be faithful to His Word. The Lord says what He means and means what He says. If He says He restores your soul, then He restores your soul. Take Him at His Word.
If you have not yet met Jesus, your Savior, invite Him into your life now. Just pray this simple prayer with me:
Lord Jesus, I need You. My soul is in a shambles. I have deep wounds I don't know how to deal with. I've tried everything I know to try, but nothing has worked. I heard today in this podcast that You want me well. That You want to heal my soul. So I invite You into my life now. I receive You as my personal Savior and the Lord of my life and the Healer of my soul. Thank You for forgiving me and healing me. Thank You for making me whole. In Your Name, I pray. Amen.
If you sincerely prayed this prayer, please write to me at drmaryann@maryanndiorio.com. I would like to send you a free e-booklet that will help you get started in your walk with Christ. I also encourage you to get yourself a Bible and read it every single day. The Bible is God's love letter to you, His manual for your life. In the Bible, God reveals Who He is, and He teaches you how to live.
Finally, ask the Lord to lead you to the church of His choice for you where you can learn about Him and have fellowship and encouragement with other Christ-Followers. It is critically important in these last days to fellowship with other believers who are mature in Christ and can guide you as you grow in Him.
If you are not yet a subscriber to the Winning with the Word blog and podcast, I urge you to click on the link below to subscribe now so you will not miss a single weekly episode:
https://landing.mailerlite.com/webforms/landing/w4q0z
Please tell your family and friends about "Winning with the Word," and please pass this post and podcast on to them. Thank you!
PLEASE TWEET: "Does Your Soul Need Healing?" (CLICK TO TWEET)
Now it's your turn: Have you struggled with soul issues? How have you dealt with them? What role has Jesus played in the restoration of your soul? Please leave your comment in the Comment Box below. Thank you.
Photo Source:
Sources Cited: https://www.britannica.com/science/disease
https://www.merriam-webster.com/dictionary/health
___________________________________________
For those of you who may not know, I write fiction about many of the issues I deal with in this blog and podcast. My latest novel, Miracle in Milan, has just been released in both print and ebook formats and deals with the issue of unforgiveness. It is the story of a young, female auditor who discovers evidence that the man she loves is an embezzler. You will find Miracle in Milan to be a page-turner that will keep you on the edge of your seat. To order your copy, go to Amazon or to my website bookstore at maryanndiorio.com/book-table. You will also find Miracle in Milan on Apple Books, Barnes & Noble, and Kobo.
This podcast is funded by listeners like you. If you have been blessed by Winning with the Word, I invite you to become one of my special patrons on Patreon.com. For only $1.00, $3.00, or $5.00 a month, you can help me proclaim the Gospel of Jesus Christ throughout the world.
Winning with the Word now reaches 50 countries on six continents because of your faithful support. So please help me to keep Winning with the Word on the air by becoming one of my valued patrons. Your patronage helps to cover the costs of producing, hosting, and distributing Winning with the Word to the four corners of the earth. Patrons receive special benefits, including free books, short stories, podcasts, and videos. So, join my wonderful team of Patrons and be part of something great!
To become a patron, go to https://www.patreon.com/winningwiththeword
This week's podcast is being sponsored by patron Karon Bekebrede. Thank you, Karon, for being a valued patron and for choosing to become a part of something great!
I would like to thank all of my patrons who are making this podcast possible. I could not do this without you!
Finally, be sure to check out my latest non-fiction book, The Iron Saint. This book, modeled after The Iron Man triathlon, talks about the coming persecution of the Church in America and how you can prepare for it. The Iron Saint is available on Amazon, Apple Books, Barnes & Noble, Kobo, and other major book purchasing venues. You may also find it on my website at maryanndiorio.com/book-table. Get a copy for your pastor as well.
Until next time, remember that God loves you just as you are and just where you are and that He will help you to keep on Winning with the Word!
To subscribe to Winning with the Word, click here.
To receive my monthly newsletter, click here.
To become a patron of Winning with the Word, click here.
________________________________________________________________________
Now Available for Purchase: Dr. MaryAnn's latest novel, Miracle in Milan.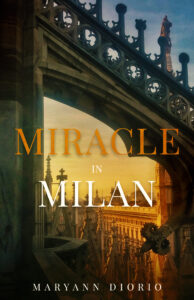 When a young, female auditor discovers evidence that the man she loves is an embezzler, she must choose between ruining him or ruining herself.
Amy Torelli, Chief Auditor for New York City-based Enson Pharmaceuticals, is assigned to audit the books of Enson's Italian branch in the enchanting city of Milan, Italy. Having made an inner vow never to trust a man again because of her father's betrayal, Amy finds herself falling in love with Enson Italia's American-born Vice-President, Ted Masters. Will Ted be the one to cause her to break her inner vow?
Ted Masters is on the run. A run from rejection. From himself. From God. Having been wounded by a father who made him feel worthless, and having been dumped by the woman he wanted to marry, Ted is determined to keep all women at bay. But will Amy Torelli be the reason he changes his mind?
Miracle in Milan
PRINT FORMAT
THE IRON SAINT by MaryAnn Diorio, PhD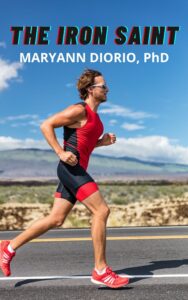 The Church in America is on the verge of a tremendous spiritual awakening, an awakening that will first be fueled by persecution unlike anything we have ever seen before in this land. Indeed, a prophetic word given in my home church during the month of November gave this warning to the Church: "Prepare for the fire of persecution!"
But the Church is not ready for this persecution. For the most part, the Church in America has been weak and lukewarm. Flabby and lazy. Consumed with the world and not with the things of God. As a result, the Church has been deceived and has subverted the divine order of things.
In THE IRON SAINT, Dr. MaryAnn Diorio seeks to help equip the saints for the work of true, integritous, and effective ministry. As a teacher in the Body of Christ, it is her burning desire to help correct this devastating error.
In THE IRON SAINT, Dr. Diorio has outlined a plan of action for strengthening the Church through uncompromising obedience to the Word of God. This plan of action is based on her own 50 years of walking with the Lord and being led by His Holy Spirit.
If you are a born-again believer and member of the Body of Christ, make this book a top reading priority.
_________________________________
Check out these popular Winning with the Word podcasts below. You may also search for a particular topic in the search box at the top of the sidebar on this page.
__How Close Are We to the End?
__Your Authority and Power in Christ
__When Your Prayers Don't Seem to Be Answered
__The Privilege of Persecution
__7 Signs That the Tribulation Is at Hand
Are you new to this blog? If so, what is the "Winning with the Word" blog and why will it bless you to read it?
"Winning with the Word" is a weekly blog that helps you to deal with the daily problems of life by using the Bible as your guide to solving them. The Word of God will make you a success in life!
AN INVITATION TO YOU: To subscribe to Winning with the Word, click here.
_____________________________________________________________
Copyright 2000-2021 by Dr. MaryAnn Diorio. All Rights Reserved. This article may not be published or printed in any form whatsoever without the written permission of Dr. MaryAnn Diorio. You may contact her at info@maryanndiorio.com to request permission.
Amazon.com Required Disclosure: MaryAnn Diorio is a participant in the Amazon Services LLC Associates Program, an affiliate advertising program designed to provide a means for sites to earn advertising fees by advertising and linking to Amazon.com.Disclaimer: This site uses cookies. Your continued use of this site constitutes your consent to our use of cookies.