The young woman rushed toward me, a smile on her face and a joy in her eyes that I had never seen in anyone's eyes before.
"Have you accepted Jesus as your personal Savior and Lord?"
My muscles tensed at her jolting question. It was not one I had expected to hear at a Friday night party sponsored by Campus Crusade for Christ at a major Eastern university.
I furrowed my brows. "Excuse me? I don't understand what you mean."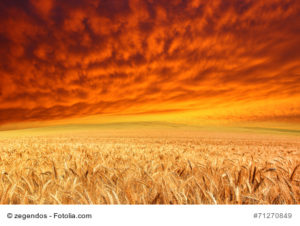 She smiled and repeated her question, her face radiant with a joy that, I could tell, was not of this world. "Have you accepted Jesus as your personal Savior and Lord?"
"I'm sorry," I replied. "I am____________." And I gave her my lifelong religious affiliation.
My past did not deter her. "A personal relationship with Jesus Christ is for everyone, even for someone of your religious background."
She was earnest and passionate. Unwavering in her zeal and, even more so, in her conviction.
"I'm sorry," I said again. "I respect your beliefs, but this is not for me."
Her smile faded just barely, but the joy in her eyes never did.
Her name was Margo. She was kind, gracious, and polite. We parted on friendly terms. As she walked away, the look of love in her eyes
remained indelibly seared in my soul. Little did I know then that it would hover before me and bless me for the rest of my life.
Now, 45 years later, I can still remember that look of love in Margo's eyes. A look that Inow understand was Christ in her bidding me come to Him. Now, 45 years later, I am certain she prayed incessantly for me.
Why am I certain? Because two years after my encounter with Margo at that university party, I overcame my fear of questioning my old belief system, and I accepted Jesus Christ as my personal Savior and Lord. And, in the 45 years since, I have had the great honor and privilege of leading countless people to a similar, personal relationship with Jesus Christ. Now, 45 years later, I understand what was going on in the spirit realm that night at the university party.
Tragic how fear can keep us from truth. Tragic how ingrained beliefs can so imprison us that we are afraid to question them. Tragic how religion can keep us from relationship!
Margo knew this. She saw it in me when I did not see it in myself.
When I did not want to see it in myself.
And so, she shared the truth in love. Not theology. Not intellectual arguments.
But a Person.
She shared Jesus Christ in her by allowing Him to flow through her into my life. And even though, to my deep regret, I did not accept Him that first time He presented
Himself to me through that precious young woman, His infinite mercy profoundly touched me and left its indelible mark on my soul.
Jesus understood my fear of renouncing what I had been taught from childhood and had always believed. But He did not allow that fear to persist in my life. He pursued me
with His love.
As did Margo with her prayers.
For 45 years, I have searched for her. I want so much to tell her that I did finally come to Christ and that, because of her boldness in sharing the Gospel with me, countless
others have come to Christ. I want her to know that her witness was not in vain, that the seed she planted has borne much fruit.
I may never find Margo this side of Heaven. But one day, whether here on earth or on the other side, I will thank her personally for sharing Christ with me. Until then, I will
continue to pay tribute to the love of Christ in her by imitating her boldness and sharing Christ wherever and whenever I can.
And, until then, I will continue to encourage others that no witness for Christ is in vain. For He promises us this: "My word, which comes from my mouth, is like the rain and
snow. It will not come back to me without results. It will accomplish whatever I want and achieve whatever I send it to do" (Isaiah 55:11 GOD'S WORD® Translation).
Only God knows where the seeds we plant will sprout and bear fruit. That is His concern, not ours. Ours is to do His bidding, to be a Margo to that one who is too afraid
to let go of status quo beliefs and move into truth.
That one who, like me, was ripe for harvest but just didn't know it.
___________________________________________________________________________________________
Copyright 2015. All Rights Reserved. This article originally appeard in Book Fun Magazine on September 22, 2015.
Dr. MaryAnn Diorio writes riveting fiction that deals with the deepest issues of the human heart. She resides in New Jersey with her husband Dom. They are the blessed parents of two amazing daughters, a wonderful son-in-law, and five rambunctious grandchildren. When she is not writing, MaryAnn loves to read, paint, and make up silly songs for her grandchildren.